*Products were received. Opinions are my own.

I love dressing my kids up nicely. Levi's® has such stylish clothes for  kids. I received a few things from them, to have my daughter review. The clothes did not disappoint!

We received a really cute and trendy jean jacket and two pairs of super soft knit pants. My daughter is VERY particular with wearing pants/jeans, because she does not like the way denim feel on her. She ends up wearing leggings all the time. So when these Levi's knit pants came along, she was more than thrilled to wear them because they are VERY soft!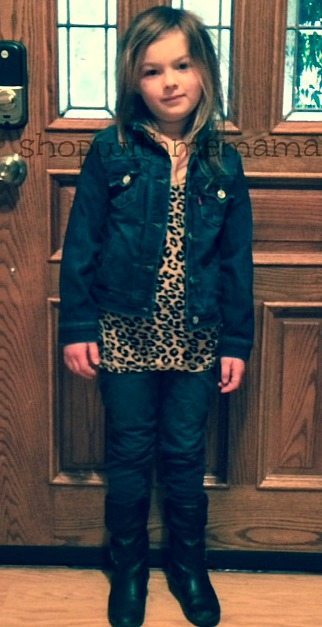 The jean jacket is trendy and stylish because it has sparkly buttons on it! Very cute! Also, what wardrobe is complete without a jean jacket? Every closet must have one of these in it! Whether you are a grown up or a child, you need a jean jacket in your closet!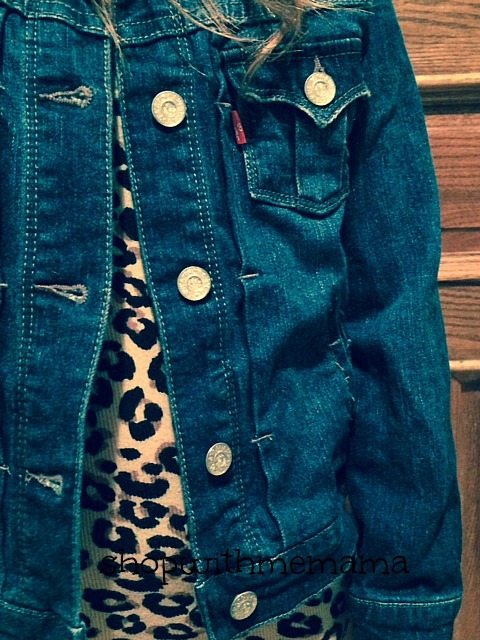 About Levi's® New Knit Collection For Kids
Last Fall, Levi's® introduced the knit collection for kids. This collection has an assortment of jeans, jean jackets and joggers in a soft, stretch knit.
These are made just for the kids (shoot! I want some!). The pants look like denim, but seriously feel like sweatpants, they are SO soft! This collection features Levi's® best-selling fits which include the 511 Slim for boys and Super Skinny Legging, for girls, in a range of denim inspired washes.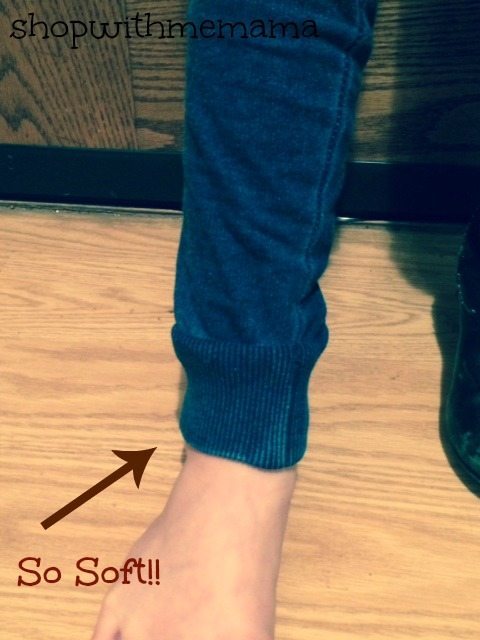 The knit collection also includes knit jean jackets and jogger pants, so kids can be fashionable and comfortable from head to toe.  The available sizes are 0-20. Many of the items can be purchased on levi.com!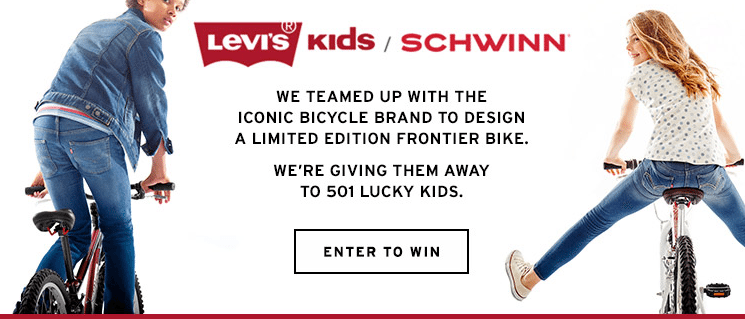 Enter To Win A Kids x Schwinn Bicycle!
They are at it again with another chance for you to win an exclusive Levi's® Kids x Schwinn bicycle! 
This time they made 501 co-branded kids 24" Frontiers bicycles which will be available exclusively for their followers!
Enter now for your chance to win one of these very special bikes at: http://schw.in/WPls! Good luck to you all!
Connect with Levi's® on Facebook, Twitter, Instagram and Pinterest!
What Do You Think Of Levi's® New Knit Collection For Kids?