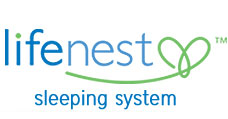 The LifeNest Sleeping System was created by ear, nose and throat specialist, Dr. Jose Bensoussan. LifeNest is patented and was specially designed to ensure the highest level of comfort and safety for your bundle of joy.
The LifeNest mesh hammock cradles your baby, while maintaining the recommended baby-on-back sleeping position, while allowing baby to have unrestricted movements. The breathable hammock allows baby to freely breath, even if he/she turns accidentally on their tummy. A second hammock is built into the mattress cover reinforcing strength and safety. The tight fitting mattress cover prevents mattress cover entrapment risks. A second hammock also reinforces the one on the adjustable seat.

More Features:
•      Increases the contact surface of the baby's body with the mesh
•     Allows the baby's head top move freely
•     Provides a slight incline
•     Intended to be used in a regular crib for babies from birth to 5 months old (20 Lbs)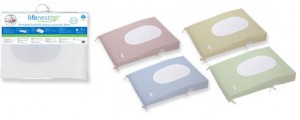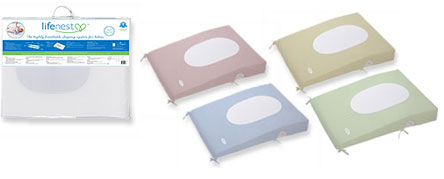 HYGENIC
•     The 3D spacer is hypoallergenic
•     Dust mites are unable to survive on the mesh surface
EASY CLEAN-UP
•     The machine washable LifeNest™ sheet easily slips on and off
•     The waterproof, LifeNest™ fabric protects foam for greater durability
DIMENSIONS
•     Approximately 33.5 " length, 27.5 " width, 4.7"/1.5" height (85 cm/70cm/12 /4 cm)
FASHIONABLE COVERS
•       A full line of fashionable covers sheets in different colors sold separately, will compliment any nursery.
PORTABILITY
•     LifeNest™ stores easily and travels well in its convenient carry-bag.

Buy It!
You can purchase the LifeNest Sleeping System online at http://cleanoz.com/content_lifenest.asp
Disclosure:
I was not sent anything for this giveaway, so please enjoy!!!