*Product received. Opinions are my own.
Just in time for Spring, I received the Lifetime Raised Garden Bed. I have never had my own garden and I really wanted to try one out this spring. Growing up, my dad ALWAYS had a garden and he made sure to keep us busy in it, pulling weeds and watering it. It was a great way to get us kids excited for the yummy veggies that grew!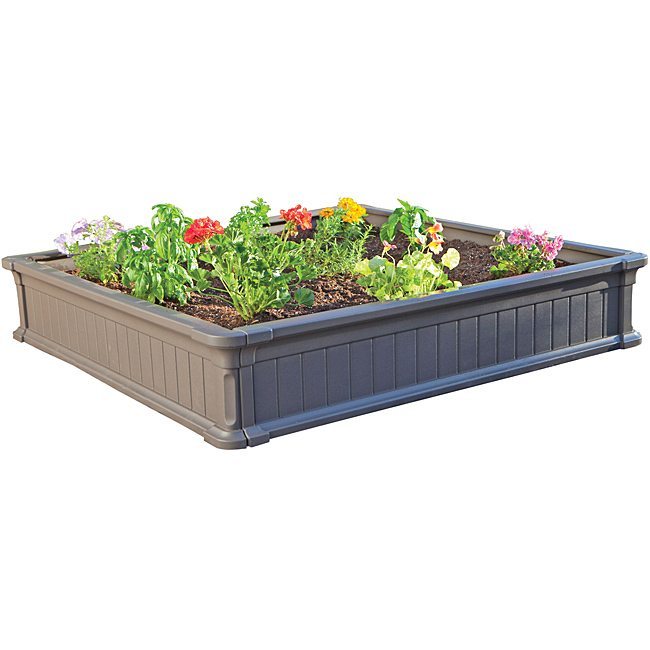 When the veggies were grown, me and my siblings would go out and pick them for dinner. I will never forget the taste! So delicious and fresh! Now that I am older, I go to my mom and dad's house when they alert me of ripening veggies! I take my kids and we pick them and I cook them up for my family. YUM!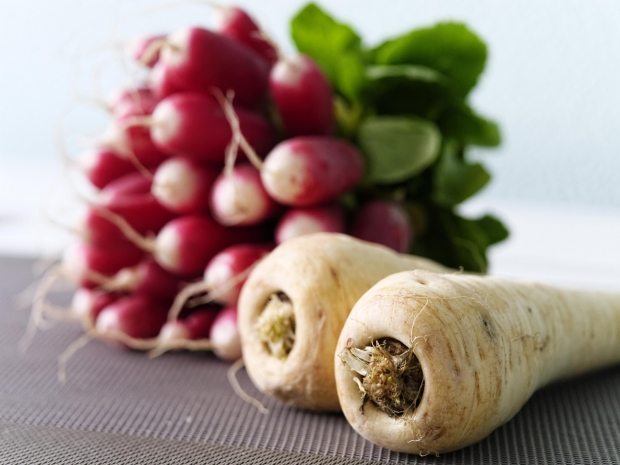 So, because of my dad and his garden's I want to do that for my family. I received the Lifetime Raised Garden Bed and my hubby had it put together very quickly. It is an easy inter-locking set up which means you do not need tools to put it together, which is awesome.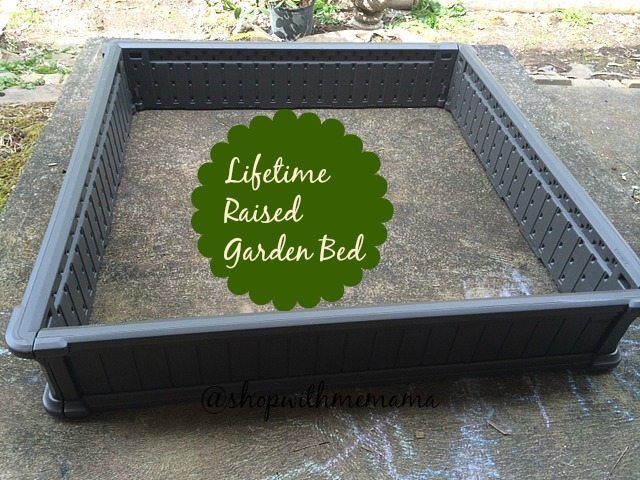 I still have to put my little growing tomato plants in it and get it all set up, but for now, it is ready to go! I just have to add my plants! So excited!!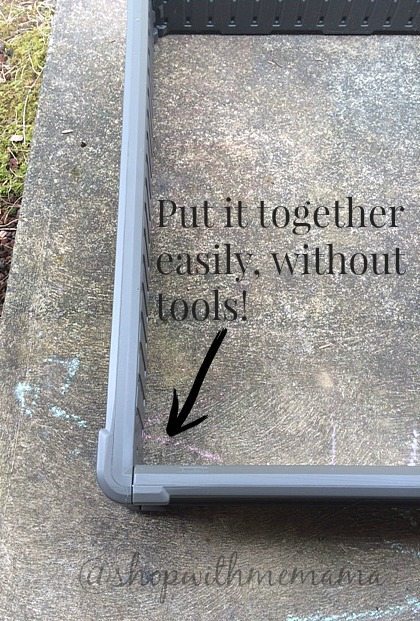 Lifetime Raised Garden Bed Details:
Easy Do-It-Yourself Assembly, No Tools Required
Full Garden Set-Up in Less than 1 Hour
Easy Inter-Locking Assembly
Stackable Design Creates 18-inch High Walls
Low-Maintenance, Simulated Wood Design Emits No Toxicity
UV-Protected High-Density Polyethylene (HDPE) Will Not Rot, Crack, or Peel
Absorbs and Retains the Needed Warmth for Root Development
How-To Garden Guide Included
Dimensions: 4 feet Long x 4 feet Wide x 9 inches High
Buy
You can purchase the Lifetime Raised Garden Bed online at Overstock.com. It retails for only $69.99.
Connect with Overstock.com on Twitter and Facebook
Are You Doing A Garden This Year? What Did You Plant?