*Products will be received. Opinions are my own.
With school back in session and kids busy with all that school work (yes, my kids are already bombarded with homework every night!!!), we tend to get into a slump.
During the summer months, my kids were very active and playing a lot outside. They still go outside every day after school when the weather allows, but not for long. The days are slowly getting shorter and darker sooner. My kids have stuff to do after school too, so see where I am going with this? The SLUMP.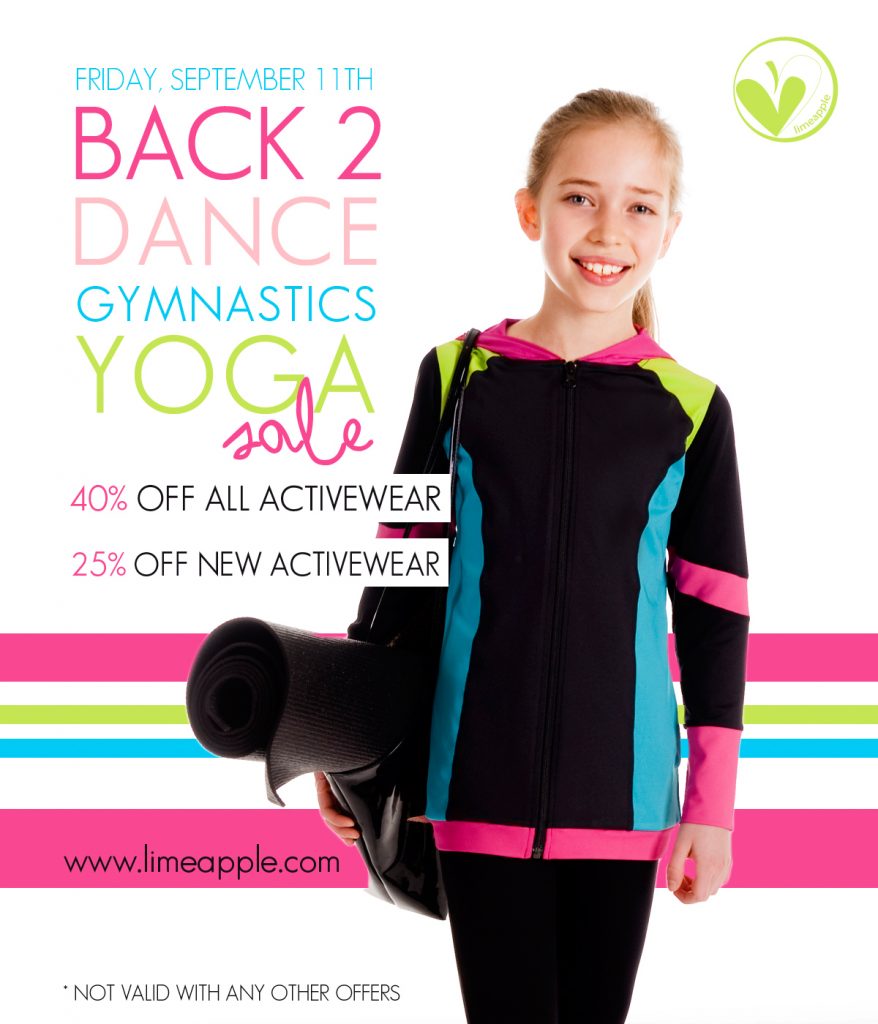 Thankfully Limeapple is steppin' up to offer a great sale! It is the Limeapple Back 2 Activities Sale and they have some super cute activewear for kids that are really nicely priced. I am picking my daughter up a few cute pieces and she is really excited about it.
Maybe if I get my daughter some activewear it will get her in the mood to join gymnastics, during the winter. She has been asking about it so I will have to do my research on what we have around here for gymnastics! That would be fun!
The Limeapple Back 2 Activities Sale includes yoga, dance, gymnastics gear and more! So go, take a peek and see what you can find on sale! Maybe this will encourage your child to be active too, if you buy them some fabulous activewear! Hey, it is worth a shot!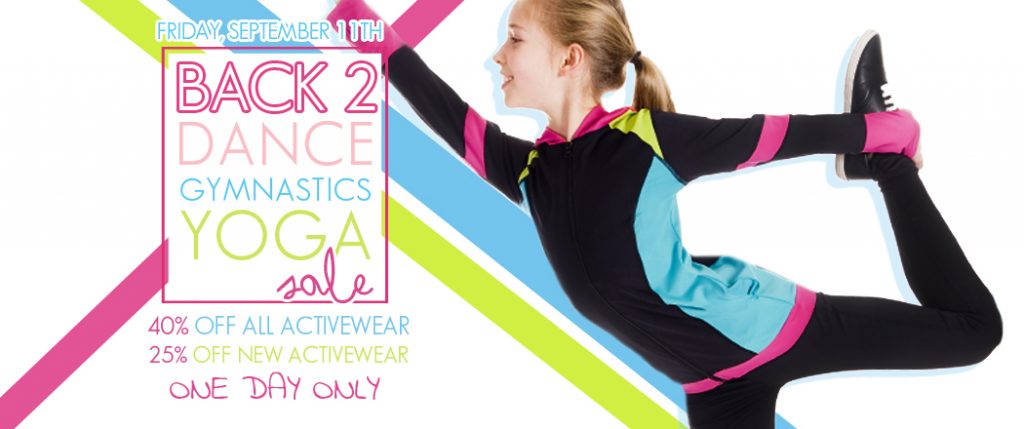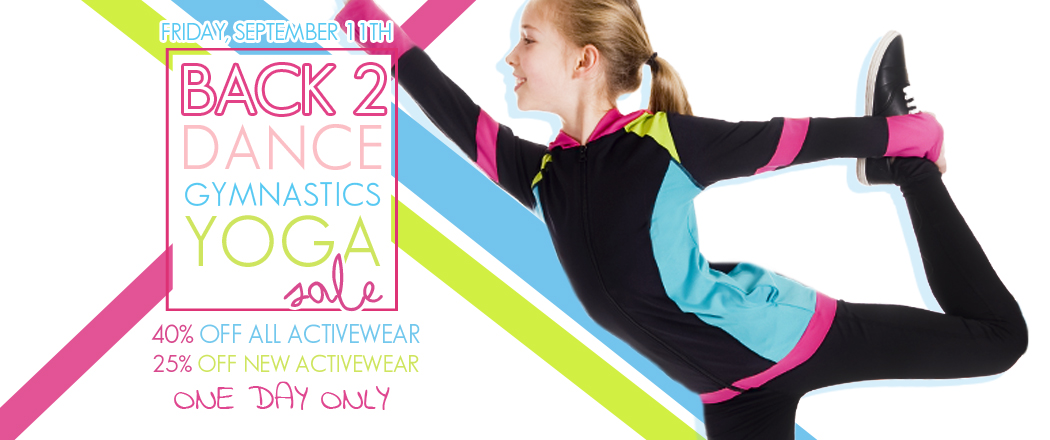 This sale goes live tomorrow (September 11th), so get ready! Limeapple will be offering 40% off all their activewear and 25% off any new activewear arrivals!
Get Social!
Follow Limeapple on Twitter, Facebook, Pinterest and Instagram!
Do You Have Kids Who Tend To Become More Inactive During The Fall/Winter Months? How Do You Keep Them Active?