*The post; Limeapple Girls Sporty Apparel Spring Into Summer Boxes On Sale is brought to you by Limeapple. Products received. Opinions are my own.
If you haven't heard of Limeapple girls sporty apparel before, now is the time to get familiar with this awesome brand! Especially if you have little girls! My girl is 10 years old and LOVES Limeapple!
We have been a long time customer of Limeapple. I swear my daughter has most of their clothes! She wears them all of the time and now that summer is coming closer, she is starting to wear Limeapple's cute summer clothes!
Limeapple is a lifestyle clothing brand offering fun, practical, well-made clothing for smart, confident, adventurous, sweet young girls ages 4 thru 16.  From their signature printed leggings to their colorful fun tops and dresses, they have something for every young girl looking for something special.  Their collection is made for girls on the move!
Limeapple Girls Sporty Apparel Spring Into Summer Boxes On Sale!
Yes, you heard me correctly! Limeapple Girls Sporty Apparel Spring Into Summer Boxes On Sale this Friday, May 25th! Their boxes are ALWAYS amazing and are such a wonderful deal! These summer boxes have a value of $180 BUT are ONLY $75!!!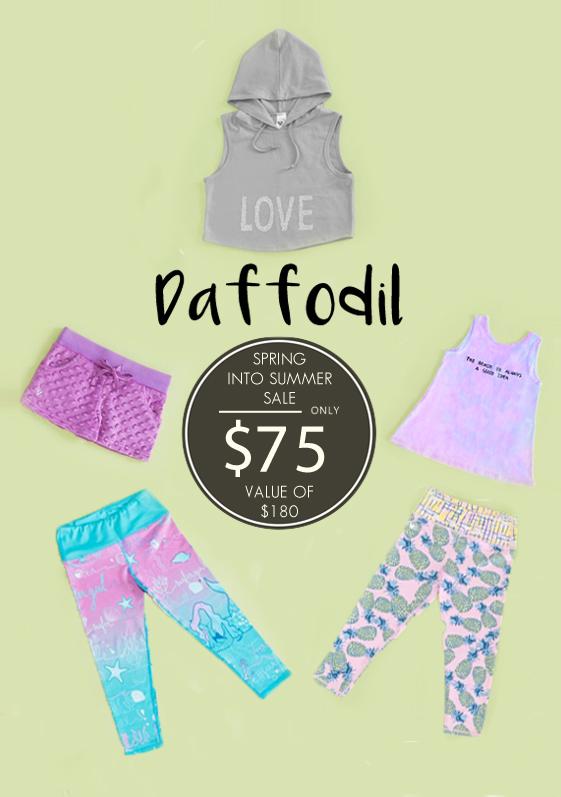 We received their Daffodil summer box and my daughter love love LOVES it! Take a peek below at what she got! Too dang cute!! Why don't they make this for ME???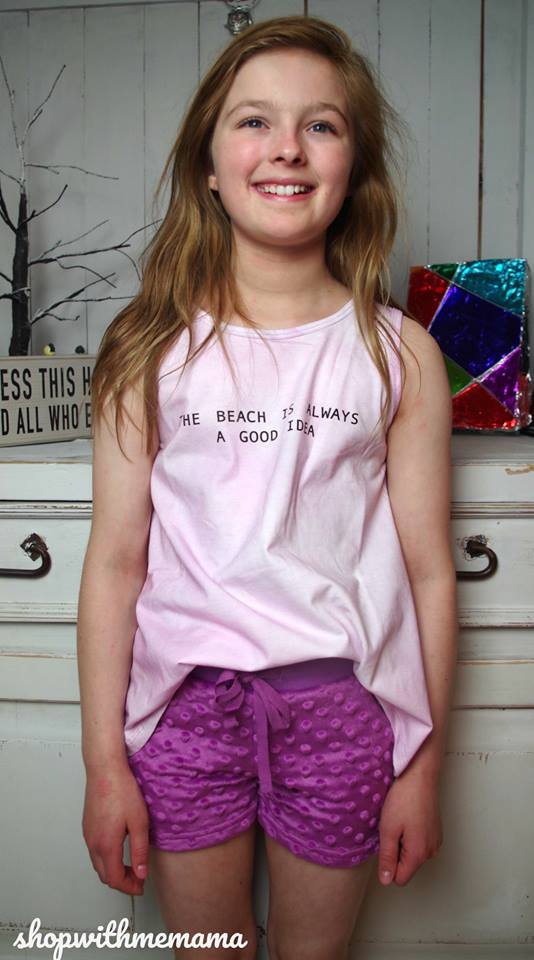 All the clothes are QUALITY made, durable and last a long time. They are cute and sporty and so fun to wear! Very comfortable too!

Now we just need a tropical location to visit this summer so my daughter can wear these new, sporty clothes AND her other cute clothes from Limeapple!

Yes, that is a mermaid tail behind my daughter and yes, it is from Limeapple 🙂 It is SO comfy and my daughter uses it ALLLL the time!
Limeapple has THREE adorably awesome spring into summer boxes for you to choose from! The one you see above is the Daffodil box! Then there is the Cosmo pack and the Azalea pack! Take a peek below to see what is in each one!
Cosmo Pack (Box):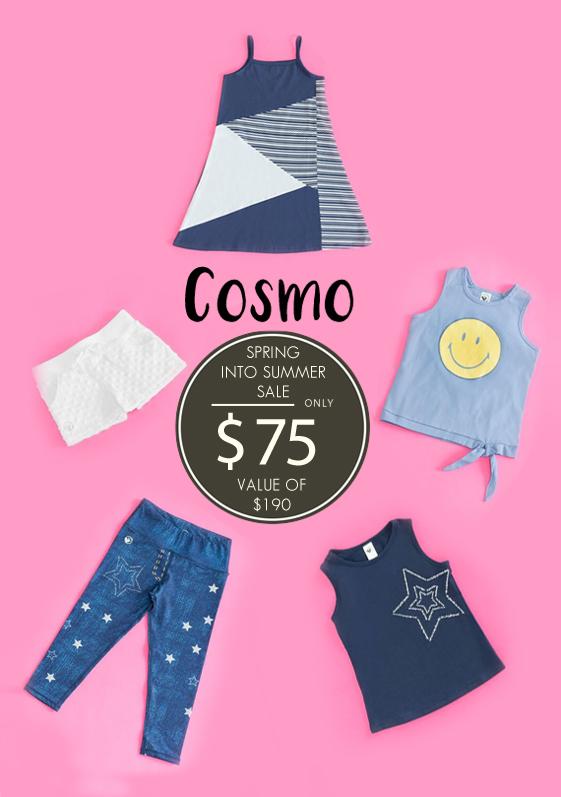 Azalea Pack (Box):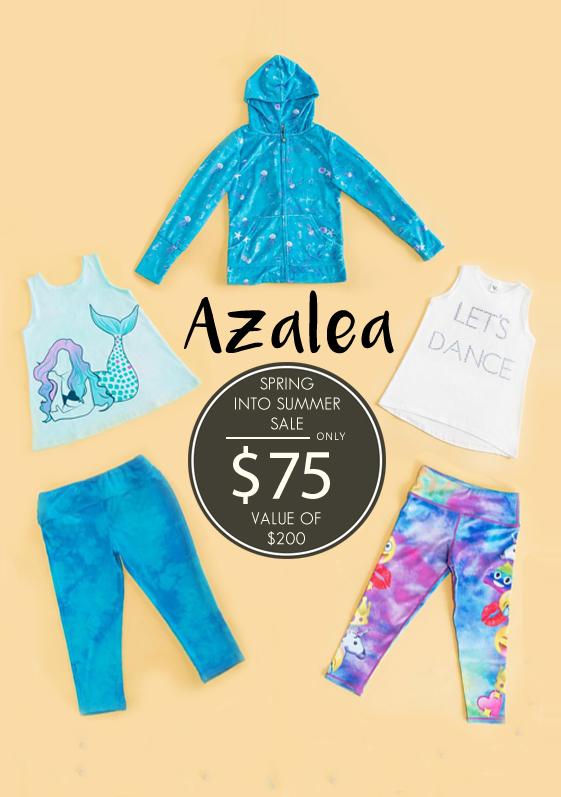 These Limeapple Girls Sporty Apparel Spring Into Summer Boxes will not last long! These are such a wonderful value! Take advantage of their sale!
Limeapple's newest spring collections will be offered at the special price of $98.00 CAN and $75.00 US per box during their Spring Into Summer Sale on Friday, May 25 and Saturday, May 26 – +50% savings off our regular prices! Shop Now!
Giveaway!
One person is going to win a summer box of their choice/size from these three boxes/packs:
Daffodil
Azalea
Cosmo
Rules
The contest is open to US 18+. Giveaway will end on May 26, 2018, at 11:59 PM MT. Winner will have 48 hours to confirm their win after I email them, or a new winner will be chosen. I am not responsible for lost or stolen mail.