This post is all about Living Room Office Ideas For Small Spaces. Sitting at home with the laptop balanced on your knee while the kids try to climb onto your lap, just as you're trying to reply to some important emails isn't exactly the best home working environment. Sure, it's great to be working from home as you get to spend more time with the children, enjoy the flexibility of the work you have, as well as creating that perfect work-life balance.
But sometimes, things feel no longer balanced and you find yourself struggling to hit those deadlines and compromise the quality of your work because, well – life!
*This post includes my affiliate links.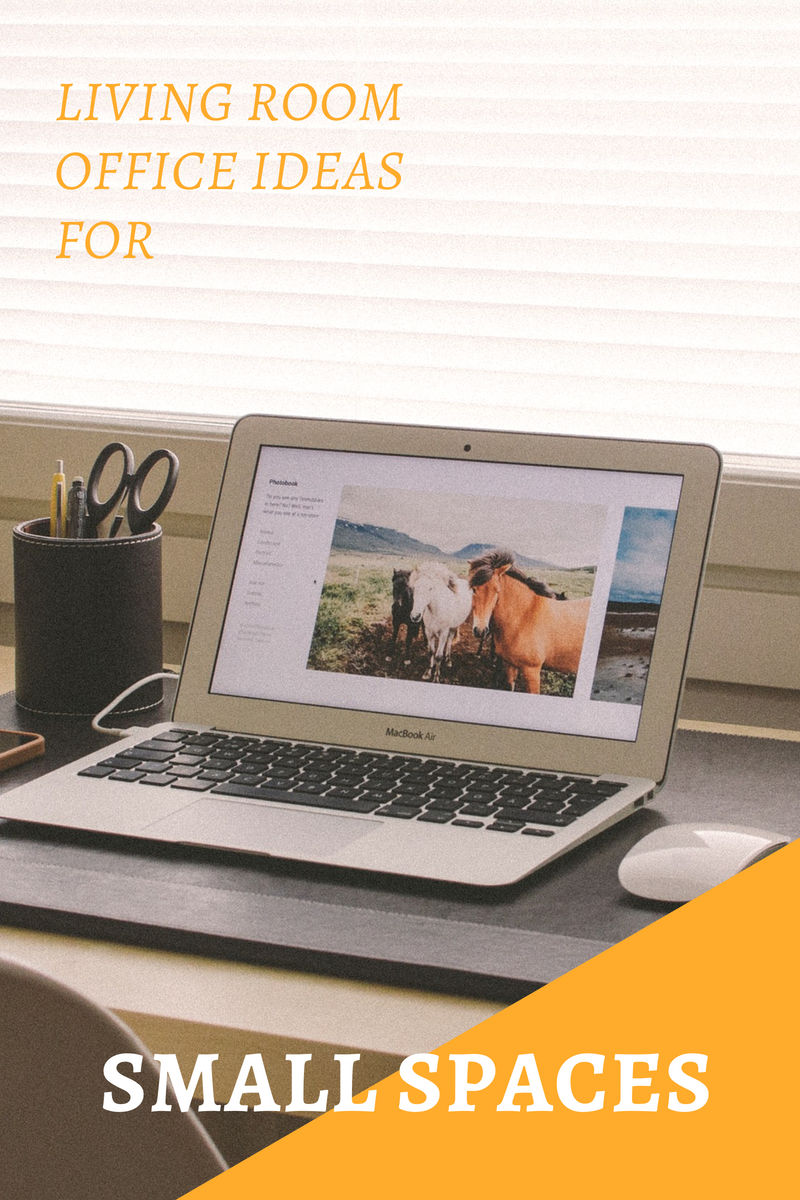 If you're going to work from home successfully, you're going to need the right tools and the right environment to succeed! Here you'll find some great home office tips that will get your creativity and productivity a much-needed boost.
This is great for those of us that have not much room for a home office. These are great tips for living room office ideas for small spaces! Listen up and take note!
Living Room Office Ideas For Small Spaces: Designate An Area
If you're sitting on the sofa in the living room, while cartoons are blaring away on the TV and your child is practicing their recorder – you're not going to accomplish much today! You need to find yourself an office space and make sure everyone knows that it's YOUR space.
How will they know? Put up a sign – you can quickly order online– shut the door, lock it f you have to. Just make sure that everyone is familiar with your workspace and when you're in there, you shouldn't be disturbed.
If you don't have an extra room to call an office, then try to create space in a quieter part of the house, away from all the distractions that everyday life can bring. In the bedroom, on the landing, or in the dining room – even under the stairs. Just use your imagination!
Make sure you have good support
We mean this in a physical sense – although mentally, yes – good support is key to success! But while you're working at a desk all day, you need to invest in some good chair support. This is good for your back and your overall posture. Plus, if you're comfortable, you'll work for longer periods without a break. Who knows, you might hit that deadline earlier than you thought!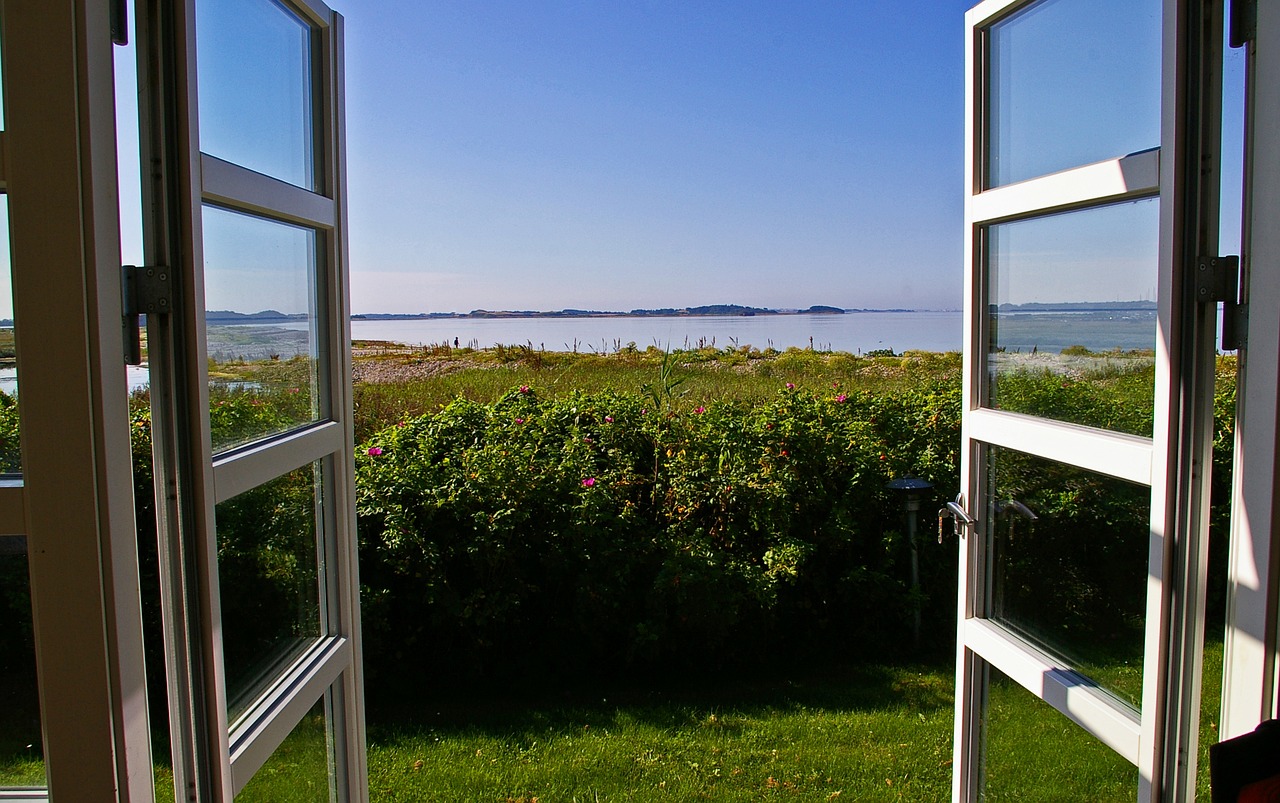 Good lighting
Good lighting is a combination of being able to see the screen of your computer clearly, being able to read and write without squinting and being able to see what you're doing, which is always a bonus. Having natural light filtering into the room will also help boost your mood and your productivity.
You won't feel like you're chained to your desk as much if you can see what's happening outside. Experiment with different lamps and lighting to see what works best for you, remember you might have to adjust these in Wintertime.
Get Organized
The key to success in your home office is to keep things simple and get organized. Having piles of paper and documents will make you feel stressed and overworked so make sure everything is filed away either electronically or in files!
You can purchase file cabinets at your local Goodwill or you can always find some cute ones online, like on Amazon.com. Being organized is key to staying sane and knowing where things are when you need them most! Nothing is worse than needing a document and not being able to find it!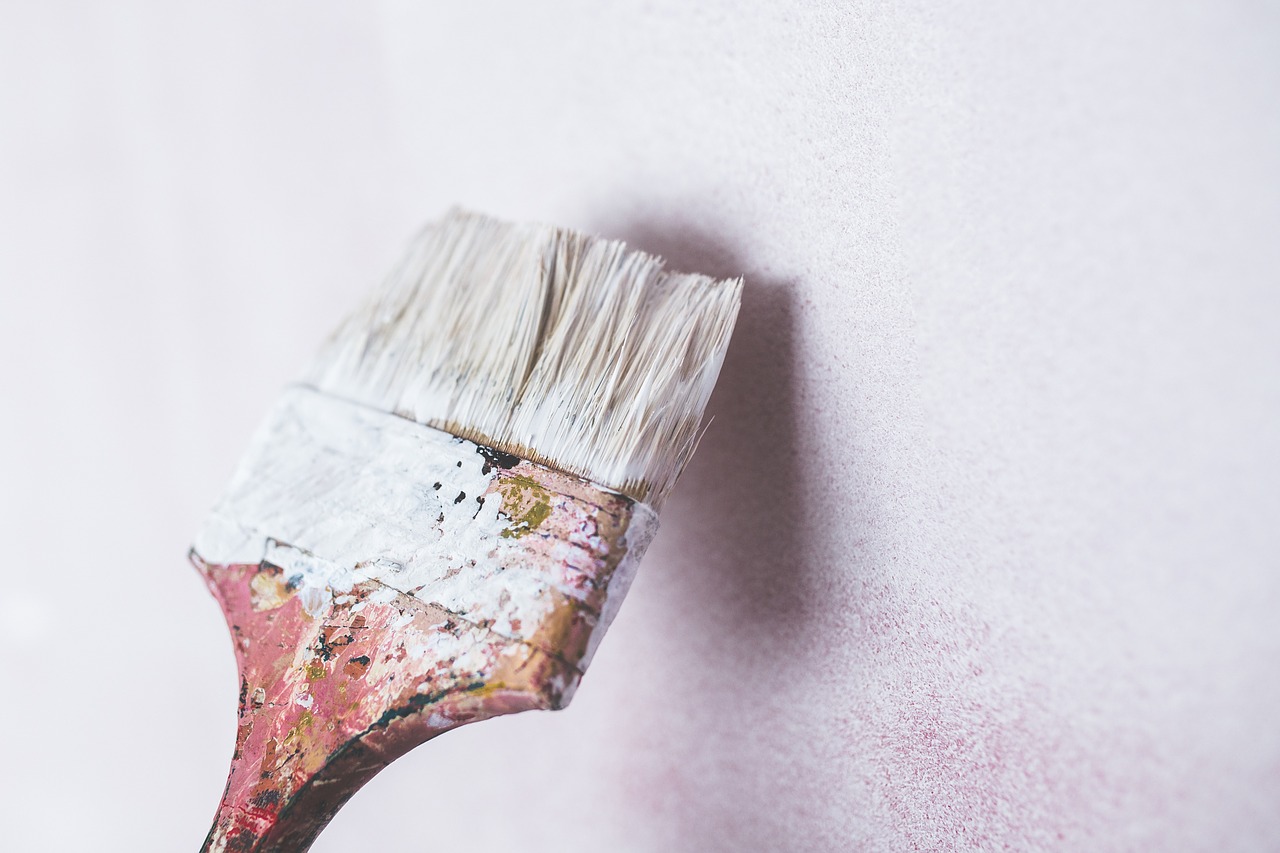 Brighten Your Home Office Up with Paint!
We have a room downstairs that was sooo dreary and dark! No one wanted to be in that room because it was so dark. We recently painted the room with a light-colored paint and it made a world of a difference. I find myself going downstairs more often and my kids actually want to play down there because it is not 'so scary'.
Painting a room definitely makes a room more appealing, makes it appear larger and makes a mood change in an instant. I recommend buying a light-colored, happy color like yellow or off-white.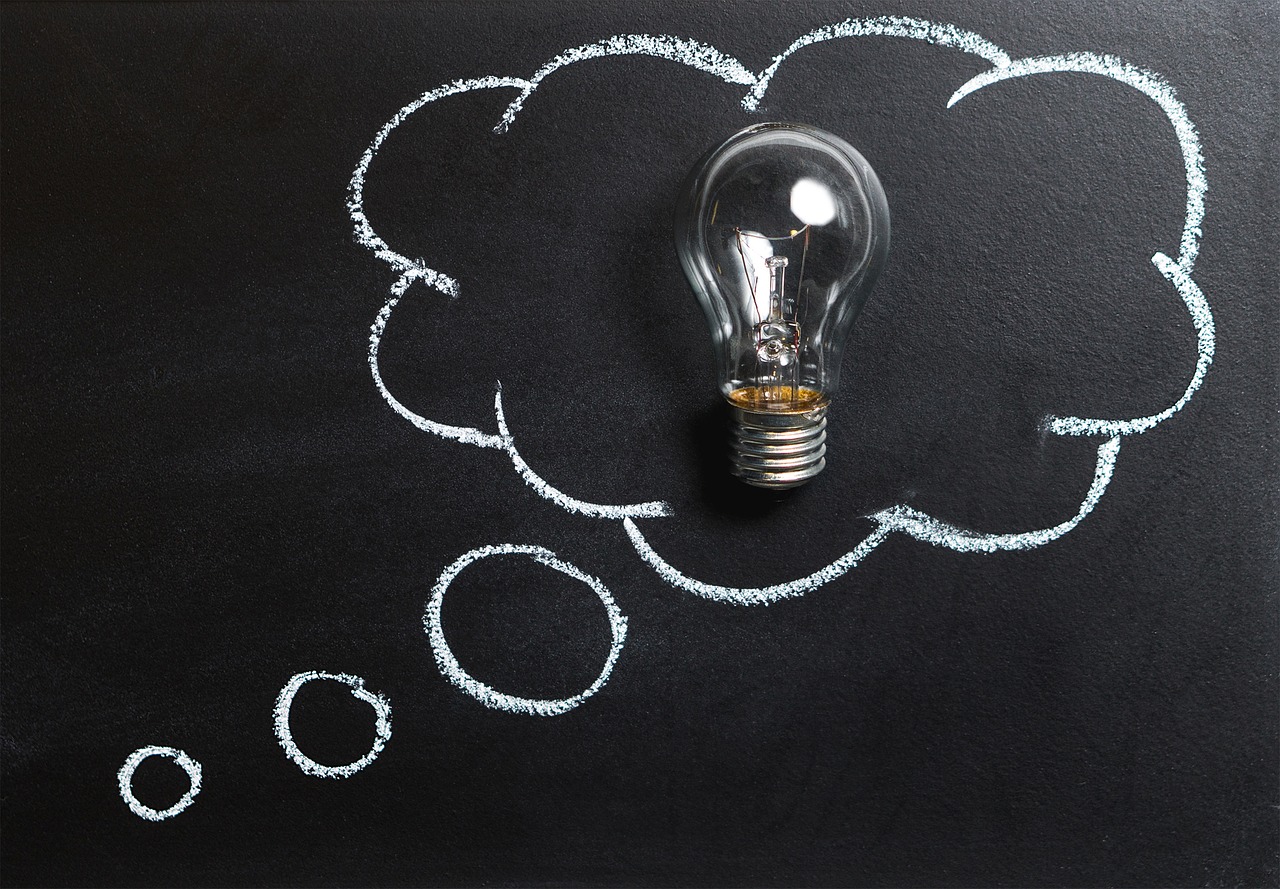 Idea/Inspiration Board
If you don't know what an idea or inspiration board is, you can find out more about that here. They are boards that you put up on your wall and add pictures or words to them so that you can be inspired on a daily basis, and get ideas from them when you need them the most.
I highly recommend creating an idea/inspiration board! I have gotten my best ideas from my idea/inspiration board! Plus, it dresses up your office walls with positive things!
Get A BIG Calendar!
Nothing says being unorganized like a calendar-LESS office! I must always have a calendar by my side in order to remember things I have to get done each and every day!
If I relied strictly on my own brain, I would forget EVERYTHING! Trust me, I have done that! So now, I have a nice, BIG calendar on my office wall that I can easily glance up and see what I have going on for the day/week. Every blogger needs this!
I love the big calendar that you can use dry-erase markers on or chalk pens. That way, you can reuse the calendar every month/year and not have to throw away a calendar each year just to replace it with a new one. I really like this one the best.
Stay Cool!
If you don't have an office window in your space, I recommend getting a fan. It doesn't have to be a big fan, just a fan that you can have on your desk or attached to your desk OR a floor fan. I find myself unable to work very well if I get too hot or bothered. So having a fan on me while I work changes things in a good way.
Organize Your Pens!
This is a big one for me. I am constantly losing my pens! My kids either fun off with them or they just disappear. I am always in need of a pen so I organized them in a cute and inexpensive pen organizer for my office desk. Now, I don't lose my pens and they are all in one spot when I need them! This office organizer can also hold my small stapler, paper clips, pencils, and more!
You should also have a small garbage can, document shredder, notepad, and a VERY comfy office chair to sit and get all your important work done in a timely fashion! I love this office chair, it is so comfortable and works really well in small office spaces.
Shelves!
I can't say it enough! When you don't have a lot of space, you MUST put up shelves! Talk about a lifesaver and game changer! Keeping things off the floor, off my office desk and where I can easily see and grab stuff, is where my shelves come in.
I put everything from books, notebooks, and paperwork to pictures of my family and more, on those shelves. It just makes my tiny office more like an office. I love the shelves and I use them for everything. So, when you don't have a lot of floor room or office space, GET SOME SHELVES!
Is there anything you want to add? Do you have any ideas for Living Room Office Ideas For Small Spaces?