*Logitech Bluetooth Speakers Z600 product received.
My hubby is kind of a 'techy' guy. He loves tinkering with things and he loves figuring things out. He has many techy things and certainly does not need any more of them, sigh.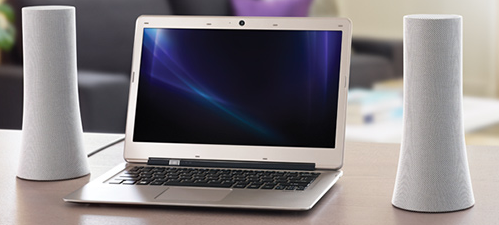 He also loves to listen to music off of the computer. Who doesn't? That is our source of hearing any kind of music, anymore. The louder the better, right? 😉

I was able to review the Logitech Bluetooth Speakers Z600. These are some sleek speakers. They look great on hubby's desktop and the sound is really great too. He can use his computer, tablet or smartphone to control his music and stream audio wirelessly, which he loves.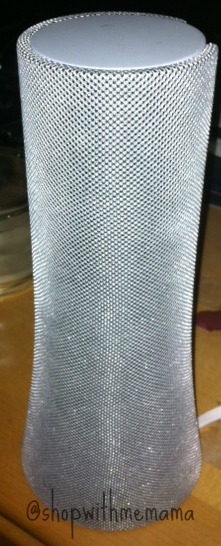 He can also connect up to three devices at the same time so wherever your audio is stored, switching is super easy by pressing pause on one device and play on the other one!! Too easy!

Even though these speakers are small, they really do deliver a nice, quality, clear sound throughout the room. Is it too loud or too low? Just adjust the volume by touching the top of the speaker by gliding your finger around the edge of the top panel of the right speaker! I thought this was really neat, no more knobs to use! Genius!

 Computer Does Not Support Bluetooth?
That is okay! You can connect these wirelessly to computers that don't support Bluetooth using the included USB transceiver. Super easy to do. Not every computer will support Bluetooth, so this was great that it came with the USB transceiver.
Buy
You can purchase the Z600 Bluetooth Speakers online at http://www.logitech.com or Amazon.com, they retail for $149.99.