If you are looking for an affordable wireless subwoofer kit, then you need to check out the 37″ HD Sound Bar and Wireless Subwoofer kit from iLive. They also carry other soundbars, subwoofers, headphones, earbuds, speakers, and more! So be sure to go check out their website!
March Madness is back, and fans are more excited than ever to watch their favorite teams go head-to-head. The cancellation of the tournament last year has left many supporters with built-up anticipation, making this tournament even more thrilling. But basic TV speakers can't usually handle volume-happy sports fans who are on the edge of their seats during the final seconds of the game.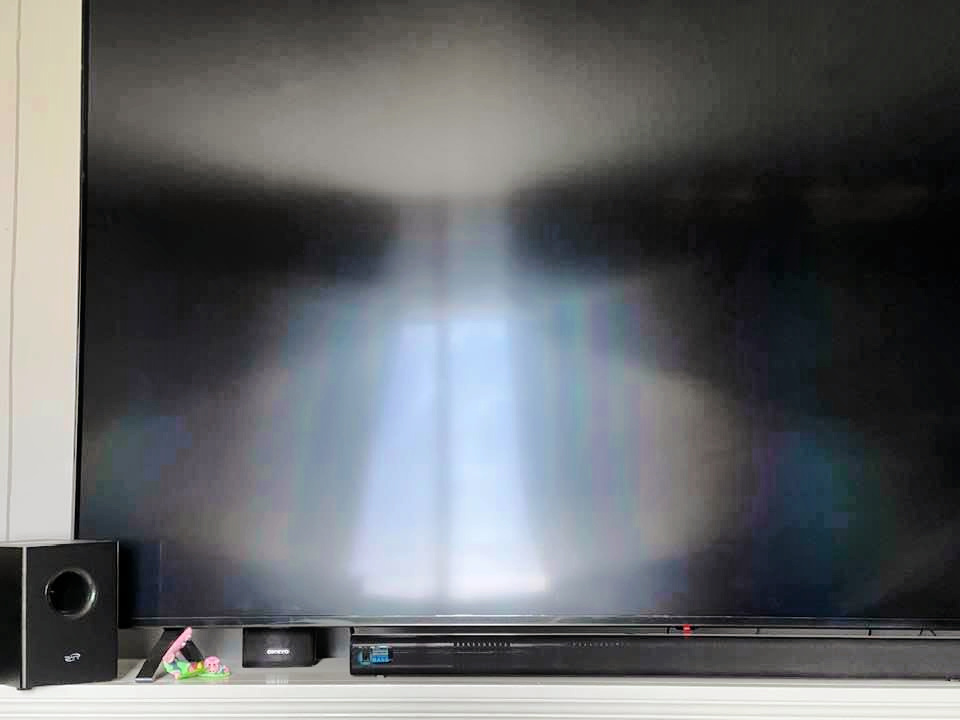 The Best HD Sound Bar and Wireless Subwoofer Kit
Rather than blowing out your speakers and missing the sounds of squeaking shoes on the court, the ball bouncing or the coach's calls from the sideline, fans should feel fully immersed in the experience they missed out on last year. With an HD soundbar from iLive, they can hear everything. There are 3 different sizes: a 29" Bluetooth soundbar, a 32" Bluetooth soundbar, and a 37" soundbar with a wireless subwoofer.
If you are not a sports fan, (like me!) but love being able to hear EVERY sound from your favorite show or movie, then this is the best HD soundbar and wireless subwoofer kit as far as I am concerned. It is very affordable and the sound quality is AMAZING. This is also good for you gamers out there who love playing your game systems!!
We received the iLive 37" soundbar with a wireless subwoofer to review and it did not disappoint. We are BIG movie and show watchers around this house and having a soundbar and subwoofer to help us hear everything in our shows/movies is pretty important! Now we can and we don't miss a whisper! This 2.1 channel speaker system packs a punch, delivering quality sound to everyone in the room.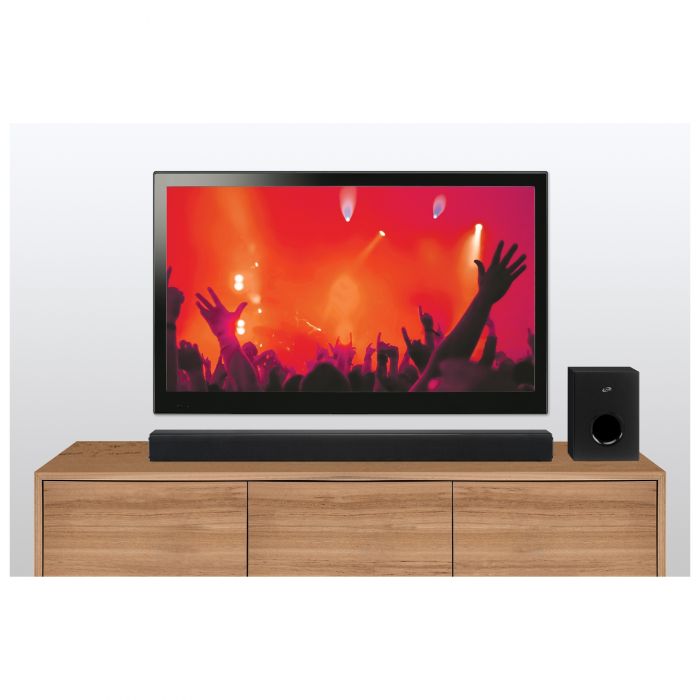 SOUND BAR Specifications/Features:
37″ length
Bluetooth wireless
2.1 channel stereo sound
Bluetooth range: 60 feet
Learning remote control capability
Built-in stereo speakers
Optical digital audio input
Subwoofer output
Aux in (3.5mm audio input)
RCA stereo audio inputs
Digital volume control
Pairing button
LED pairing indicator
LED source indicators
LED power indicator
Wall mountable
Cloth speaker grill
Remote
DC power input: requires an AC/DC power adapter (included)
Soundbar Dimensions: 37 x 2.8 x 2.6
Subwoofer Dimensions: 8.27 x 8.27 x 9
SUBWOOFER Specifications/Features:
Wireless subwoofer range: 33 feet
Wooden subwoofer enclosure
On/off switch
DC power input: requires an AC/DC power adapter (included)
Includes:
Remote control: requires 2 AAA batteries (included)
Optical audio cable
Wall-mount hardware and instructions
2 AD/DC power adapters
Warranty
User's guide
Compliance:
UL/CUL listed
FCC compliant
This was literally SO easy to set up and install. I have the soundbar right under my television in my living room and the subwoofer in there too. Now we can hear our movies and the sound is so crisp and clear. Sounds like we are in a movie theater.
About iLive (Taken from their site):
With close to 50 years of experience, we are driven to bring you the latest in technology at affordable prices. Packaged in world-class designs, our products offer exciting, innovative features with quality and affordability that you can depend on.
We work to provide these qualities throughout each of our brands, supplying Americans with millions of consumer electronic products every year.
Founded in 1971, Digital Products International, Inc.'s headquarters and distribution center is located at a state-of-the-art, 330,000 square foot facility in downtown Saint Louis, Missouri.
Buy
You can check out iLive's soundbars and subwoofers by visiting their website here or checking them out on Amazon.com. The 37″ HD Sound Bar and Wireless Subwoofer I received retails for only $149.99.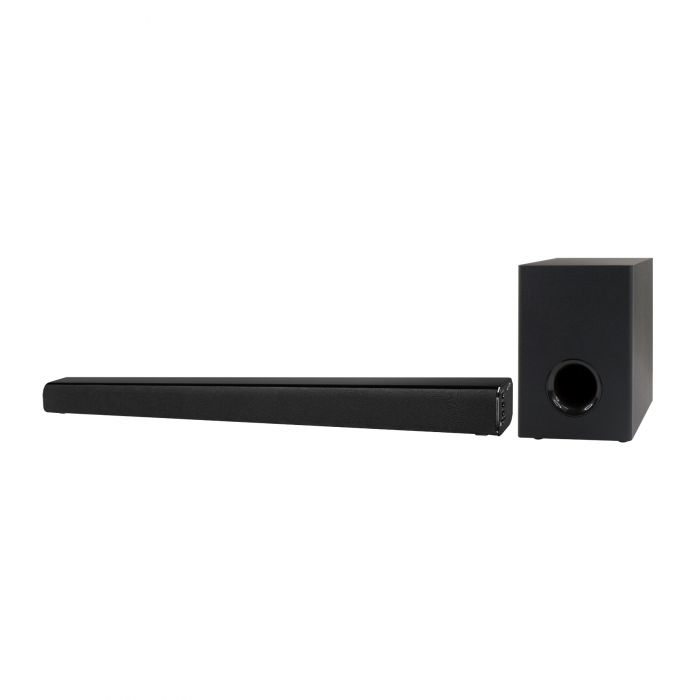 Win
One lucky person is going to win their very own iLive 37″ HD Sound Bar and Wireless Subwoofer! Yay!
Rules
The contest is open to US residents ages 18+. This giveaway will end on May 3, 2021, at 11:59 pm MT. The winners will have only 48 hours to claim their win or new winners will be selected. I am NOT responsible for lost or stolen mail (DUH!).