*This post was sponsored by Nature Made® as a part of an Ambassador Program for Influence Central
Making time for me, is essential. I cannot be a good mom unless I take care of ME. I had to learn this throughout the years. Often times I am left on the backburner and I can tell when I have not taken care of myself. I become a monster! A few ways I take care of myself are listed below.
How I Make Time For Me During The Busy Holiday Season
It is so important to take care of yourself. It not only makes you a better person but it helps your soul too.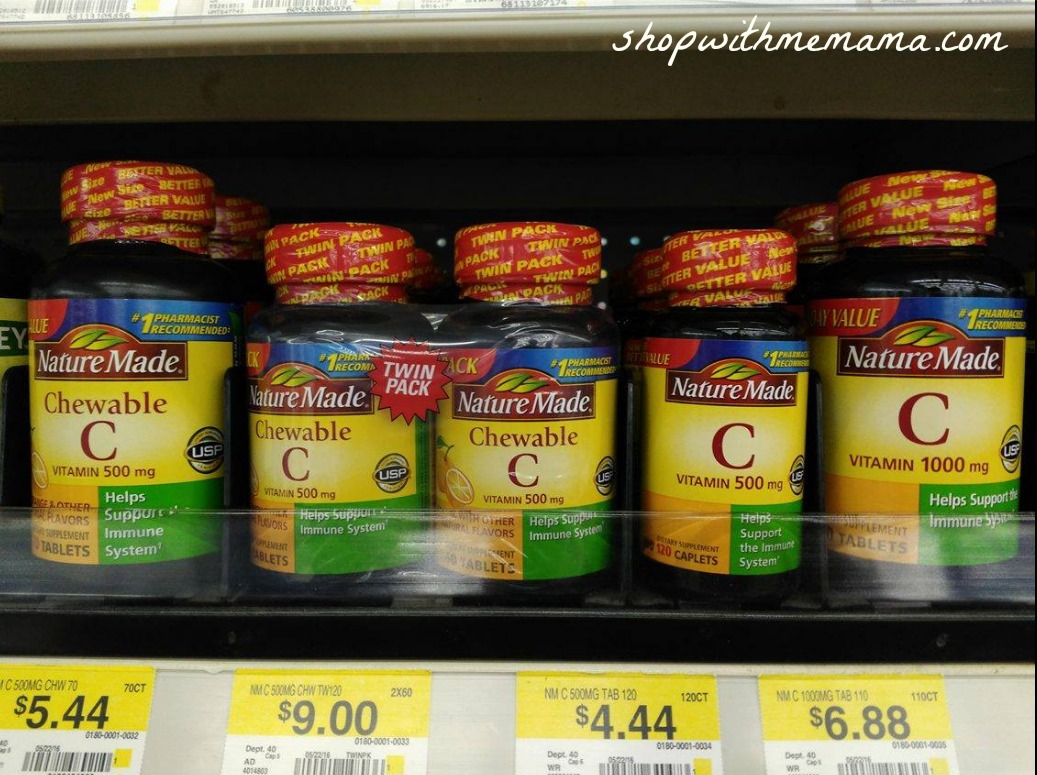 I recently shopped at Walmart and purchased myself some much-needed vitamins and supplements. I always feel a bit better when I have them. Nature Made vitamins and supplements were easy to find on the shelves at my local Walmart. They are always a great price there too, so I don't have to feel bad if I miss a sale. So I can always stock up on my Nature Made products and still be saving a lot!
I am striving to reach a mind-body balance throughout the hustle and bustle of the upcoming holiday season. It won't be easy, but I am going to do it by doing the following things: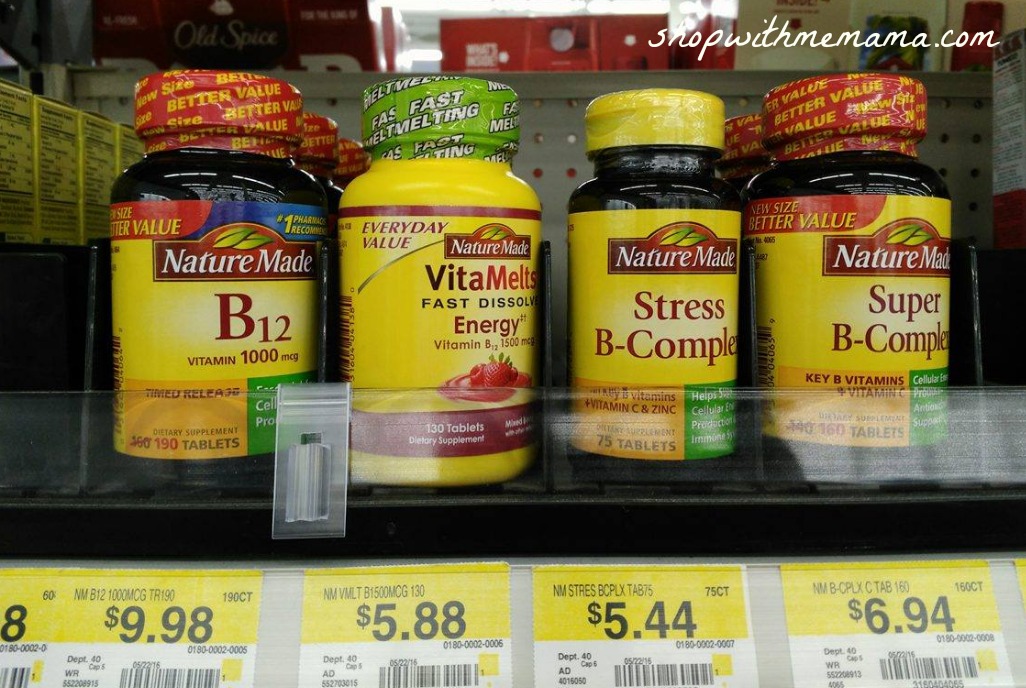 1.Take my vitamins and supplements from Nature Made. Did you know that Nature Made® is the #1 Pharmacist Recommended brand for many key dietary supplement categories*?
2.Make time to take a hot bath at the end of a long day.
3.Eat! Often times throughout the day I get SO busy that yes, I actually forget to eat anything! Most days I am lucky if I eat anything before 4pm! Isn't that terrible???
4. Sleep! Get my sleep. This is a BIG one only because my 3-year-old has HORRIBLE eczema. Poor baby itches ALL  night long and cries a lot throughout the night. So, it is like I still have a newborn in the house. I don't get a lot of sleep at all. I need to try to take naps when I can to get caught up with my sleep. Wish me luck :/
However,, I already feel better, just writing this post. Sometimes all I need to do is write! It is soothing for me! Also, taking my Nature Made vitamins and supplements help me too. Nature Made has a variety of vitamins, minerals and supplements to help support nutritional gaps that I know I have! They also help me with my health goals ranging from digestive support, heart health and function, energy (I need that!), metabolism, women's health and much more!†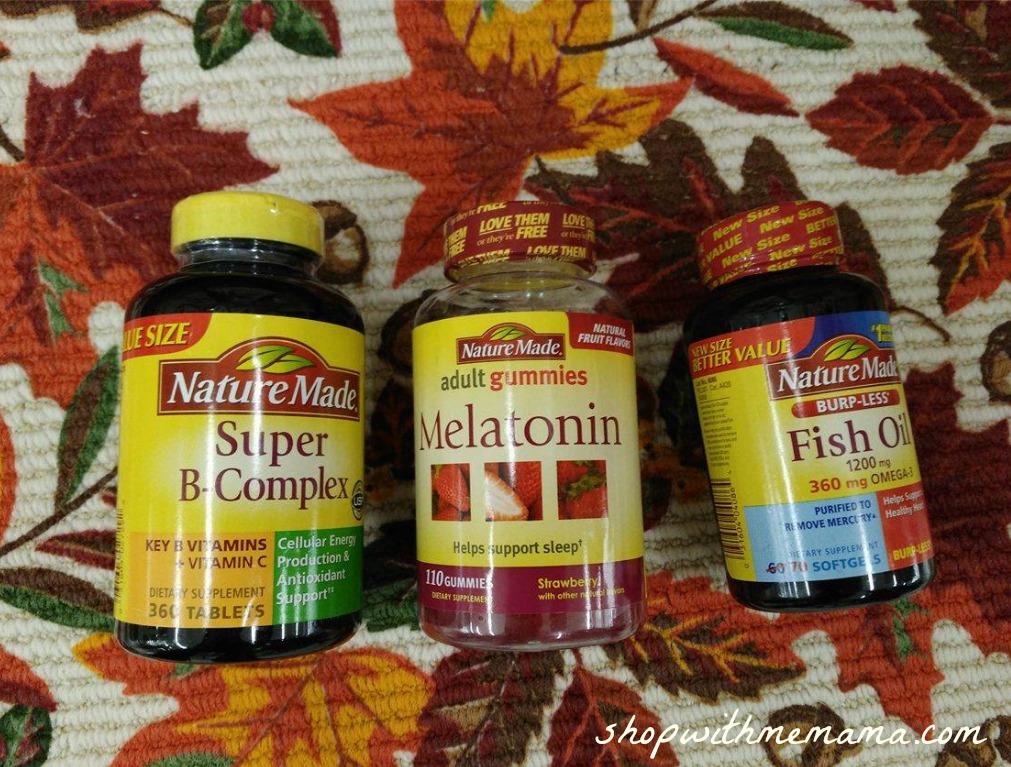 I love that Nature Made vitamins and supplements are an easy and convenient way to help my body to get the nutrional support it needs. Whether it be to support my bone health, immune health or enerygy/metabolism, Nature Made has what I need. "Nature Made® vitamins and supplements: An easy, convenient way to help your body get the nutritional support it needs every day, whether it be to support bone health, immune health or energy metabolism (helping convert food into energy).†
Buy!
To find out  more on Nature Made vitamins and supplements (available at Walmart), you can visit the Nature Made Retailer Hub.
Win!
Guess what? You have the chance to win one of 60 Walmart gift cards (each gift card is worth $50!!), by taking part in sweepstakes! Visit their site to learn more and enter! No purchase necessary!
Get Social!
Connect with Walmart on Twitter and Facebook! Connect with Nature Made on Twitter  and Facebook!
"*Based on the 2016 U.S. News & World Report – Pharmacy Times Survey."
"†These statements have not been evaluated by the Food and Drug Administration. These products are not intended to diagnose, cure, treat or prevent any disease."
How Do You Relax And Take Time For YOU?