We love Making Soy Candles With Essential Oils! I love candles so much. I always have them lit in my home. I always have a candle burning somewhere in my home! But lately, I have been on a candle making kick
. You know, where you just have to make them? Gah! Not sure where that came from but I am busting out soy candles in my kitchen! Kind of getting good at it too 😉
Making soy candles with essential oils is easier than you think. Follow these step-by-step instructions and anyone can say that they are an expert at making their own soy candles!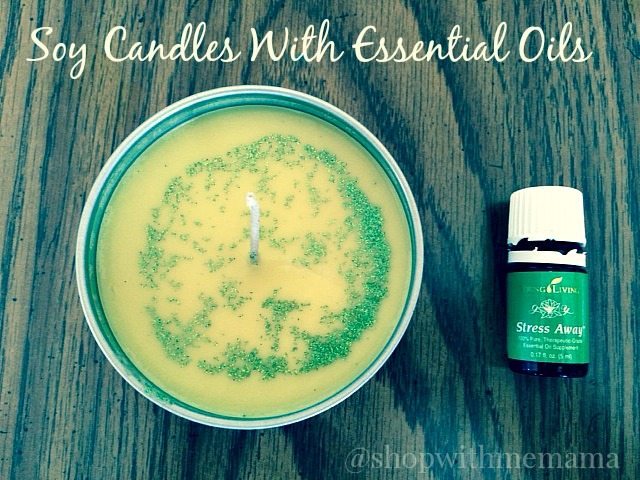 I have been experimenting with different colors, adding sparkles, different scents, and now adding essential oils to them. It is so much fun! They are so much fun! It is all so much fun! Ha! I feverishly work in my kitchen, creating some pretty nice-looking and smelling soy candles. My kids will even get in on the fun. It is a great do-it-yourself project for all of us.
*This post includes my affiliate links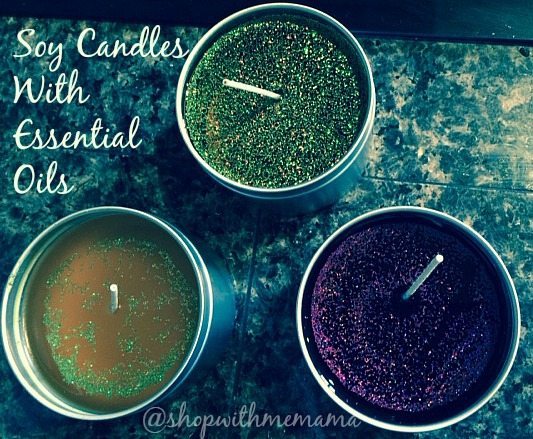 We Melted The soy wax flakes
and then added color. After the color was blended into the melted soy wax, we slowly added drops of essential oil. We mixed and mixed for a minute or so, then carefully poured the melted wax into a container of our choosing. I then added sprinkles of glitter on the top of the candles and took the wick and stirred the glitter up a bit. Then, I added the wick and waited for it to set.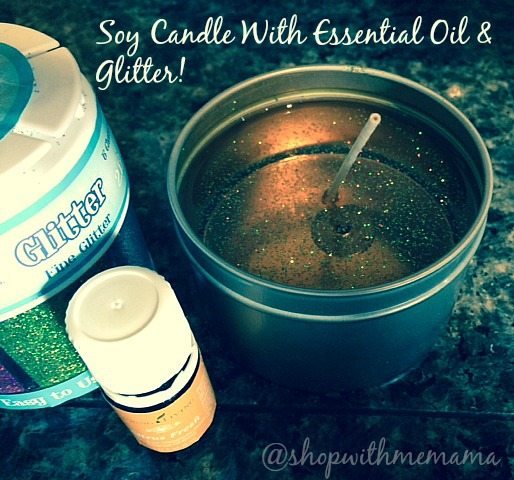 These were so easy to make and we also gave out a few to the kid's teachers for teacher appreciation week! The teachers loved them!
Have You Ever Made Soy Candles With Essential Oils?