*This post is sponsored by Lunchbox. All opinions are my own.

If you have dogs, you know how important it is to keep their teeth clean. Just like with humans, it is a must that they 'brush' their teeth daily. That is why we use Milk-Bone Brushing Chews. These help save us money on vet bills.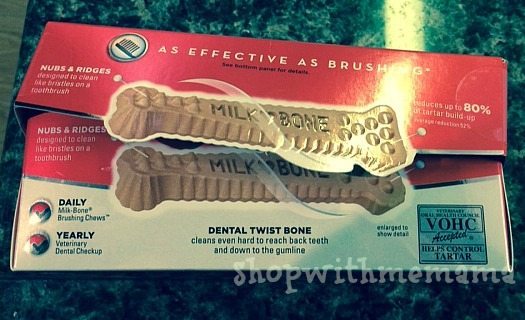 How Do They Help Save Us Money On Vet Bills?
Since it is extremely important for your dog's health, to regularly clean their teeth, the Milk-Bone Brushing Chews can ultimately save you money on your vet bills, by cleaning your dogs teeth, in between their regular vet visits. The Milk-Bone Brushing Chews help maintain your pets overall health, but keeping their teeth clean and in return, you won't have any emergency vet visits because your pet is in poor health! Plus, they taste like treats, but act as a toothbrush! It is a win-win for you and your canine!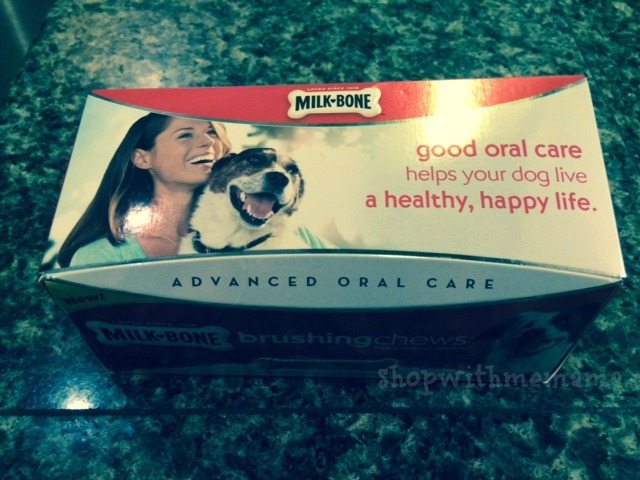 The Milk-Bone Brushing Chews are daily dental treats for your dogs. They are as effective as brushing your canines teeth! They taste good to your pet (like a dog treat!) and you know your dog is getting his teeth cleaned, in the process! We all know good oral care keeps your pet healthy and gives them a full, happy life! What more could a pet owner ask for?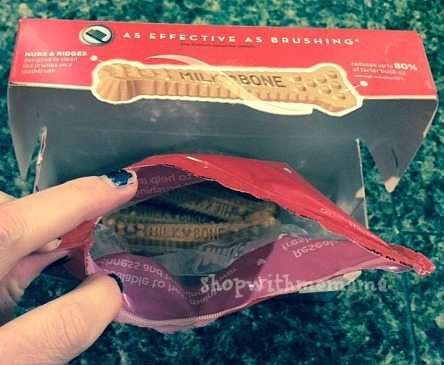 I know when my Mother-in-law gives her canines these delicious treats, she feels confident in knowing she is doing the best she can for them. Nothing says you care, like a Milk-Bone Brushing Chew!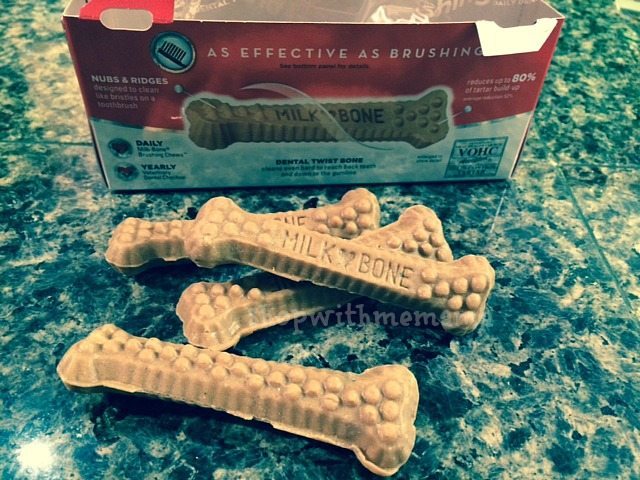 I encourage you all to watch the cute video that is featured on the Milk-Bone Brushing Chews page, to learn more about this product! It is really adorable!
How Much Do YOU Know About Your Dogs Teeth? 
When you take the quiz, you can enter for a chance to win a Milk-Bone gift basket that includes a $250 Walmart gift card! Woohoo!
Coupon Time!
Who doesn't just love coupons? We do! And I know you all do too, that is why I am sharing this one with you! Click through to the Milk-Bone Brushing Chews page, to download the $1 off coupon and try the product today!
 Did you know Milk-Bone made a dental care treat?