*This is a sponsored post. Content is my own.
There are SO many breathtaking drives in France. I have been there a few times and each time, I try to take a nice drive and take in all of the wonderful views and scenery. It is just gorgeous!
It is great to make sure you have a good, trusted vehicle to drive, when taking these road trips. I personally love Toyota vehicles. Love the vehicles from Peioria Toyota!
Below, are some of my favorite drives through France, check them out!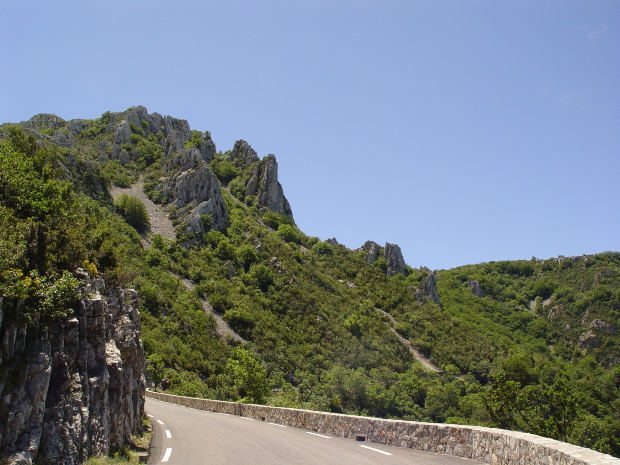 Millau Viadact over the Tarn Valley on the way to Spain and Languedoc on France's A75 motorway.  It is the world's highest multi-spain bridge and longest suspended bridge in the world, rising 900 ft above the valley floor at the deepest point.    You can stop at a motorway rest area which has amazing views of the viaduct.  It will cost you about $10 to cross, depending on the time of year.  
Gorge de Galamus is a balcony road on the border of the Pyrenees.  The road is very narrow, so narrow it is impossible to turn back. It's not a drive for the faint hearted.
If that type of drive is too nail biting of a journey, instead you might try a beautiful drive along the Cote d'Azur along the French Riviera.  This coastline has been featured in many films and the favorite spot of many famous movie stars, writers and artists.  
Another stunning drive is along the Col de la Bonnette.  It's one of the most famous roads in the Alps, due to the fact that it's the highest road in Europe at 9416 feet.  The pass actually ends at about 8858 feet but the French recently added to the road in order to retain the title of the highest road.  
Have You Ever Been To France? Do Tell!