*Products received. Opinions are my own. This post includes my affiliate links.

Mother's Day Relaxation Gift Ideas From HoMedics
Mother's Day should be all about relaxation. No mom should have to lift a finger on that special day, but we all know that this is not very typical. You are a mom and your family needs you regardless of what day it is!
That is okay, but on Mother's Day a mom still wants to enjoy herself and her day. She wants to relax and take it easy. I want to do as little as possible on my special day! I want to enjoy myself and pamper myself, heavens knows I certainly NEED it!
Thankfully this year, I know I can relax a bit because HoMedics was kind enough to send this  mama a few pampering and relaxing gifts, so that I can enjoy my day in complete relaxation and comfort! I love the products I was sent, it was such a fun box for me to open!I was sent the super comforting Pro Foot Massager and the Neck & Shoulder Massager with Heat! Oh my these are so nice!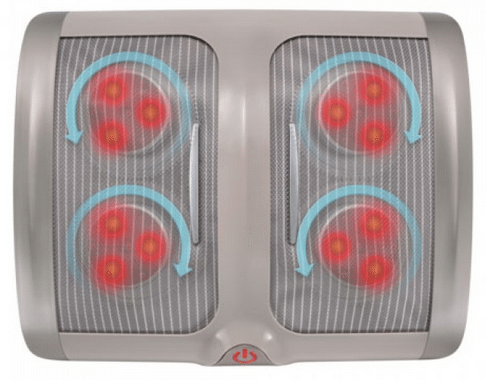 The Shiatsu Pro Foot Massager really helps revive my tired, achy feet. I wish I would have had this when I was pregnant!! My feet were always so sore and swollen! You just press the button to turn it on and if you want heat, you press the button one more time. Lightly place your feet on the foot massager and relax! It kind of tickled me at first because it felt so good!! Love this foot massager and it is my go-to after a long, rough day!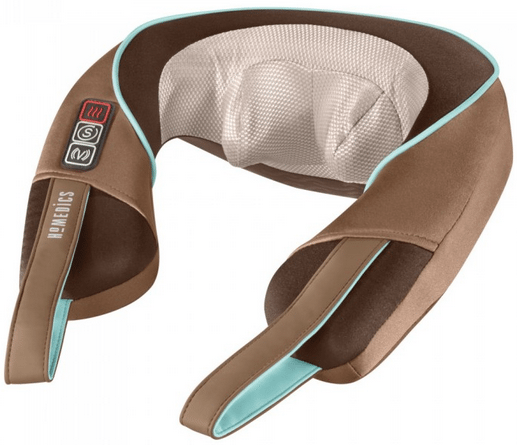 The Shiatsu Neck & Shoulder Massager with Heat is great too. You can put it on the back of your neck and hold it there with the handy little hand strap holders. That way you get a nice, deeper feeling massage. You can add the heat too, if you want, which is very comforting. You can also have it vibrate with the massage or just have the massage. It is lightweight and really makes my sore neck feel better. Sometimes I will add a bit of lavender essential oil to my neck and massage it in, then I will put the neck massage on and my goodness, that feels SO good!!!!
Some other wonderful Mother's Day Relaxation Gift Ideas From HoMedics are:
Quad Shiatsu Massage Cushion with Heat
3D Shiatsu & Vibration Massage Pillow with Heat
Percussion Action Handheld Massager
Outdoor Massaging Body Roll
Ribbit™ Massager
Buy
You can purchase these relaxation gifts online at http://www.homedics.com/ Or on Amazon.com
.
Be Social!
Connect with HoMedics on Twitter and Facebook
How Do You Like To Relax?