Since you can't talk on a cell phone and drive for MANY reasons (well, you can, but I don't recommend it…), you certainly need something, for "just in case" if you DO need to answer a call or get a hold of someone while driving. There are many things out there, but I have one device that is really neat! It is the Motorola Roadster Bluetooth In-Car Speakerphone. You can answer or ignore incoming calls with a single word and use the dedicated voice-dial button to keep focused on the road.
I was delighted to be able to let my hubby try out and review the Motorola Roadster. Gosh, what a difference this device has made in the quality and crispness of actually being able to hear him on his cell phone, even when he is driving!
What a breath of fresh air, really. The dual-microphone noise cancellation blocks background noise better than other speakerphones currently on the market. So that right there is really cool, and it does sound much better than if he was not using this device.
*This post includes my affiliate links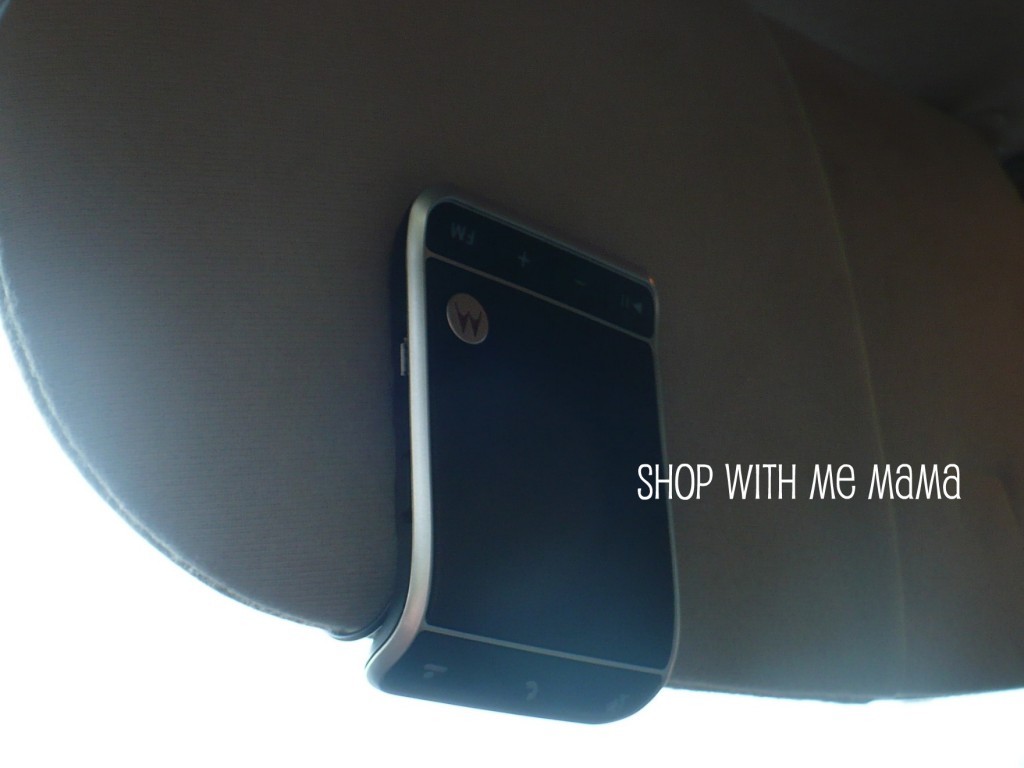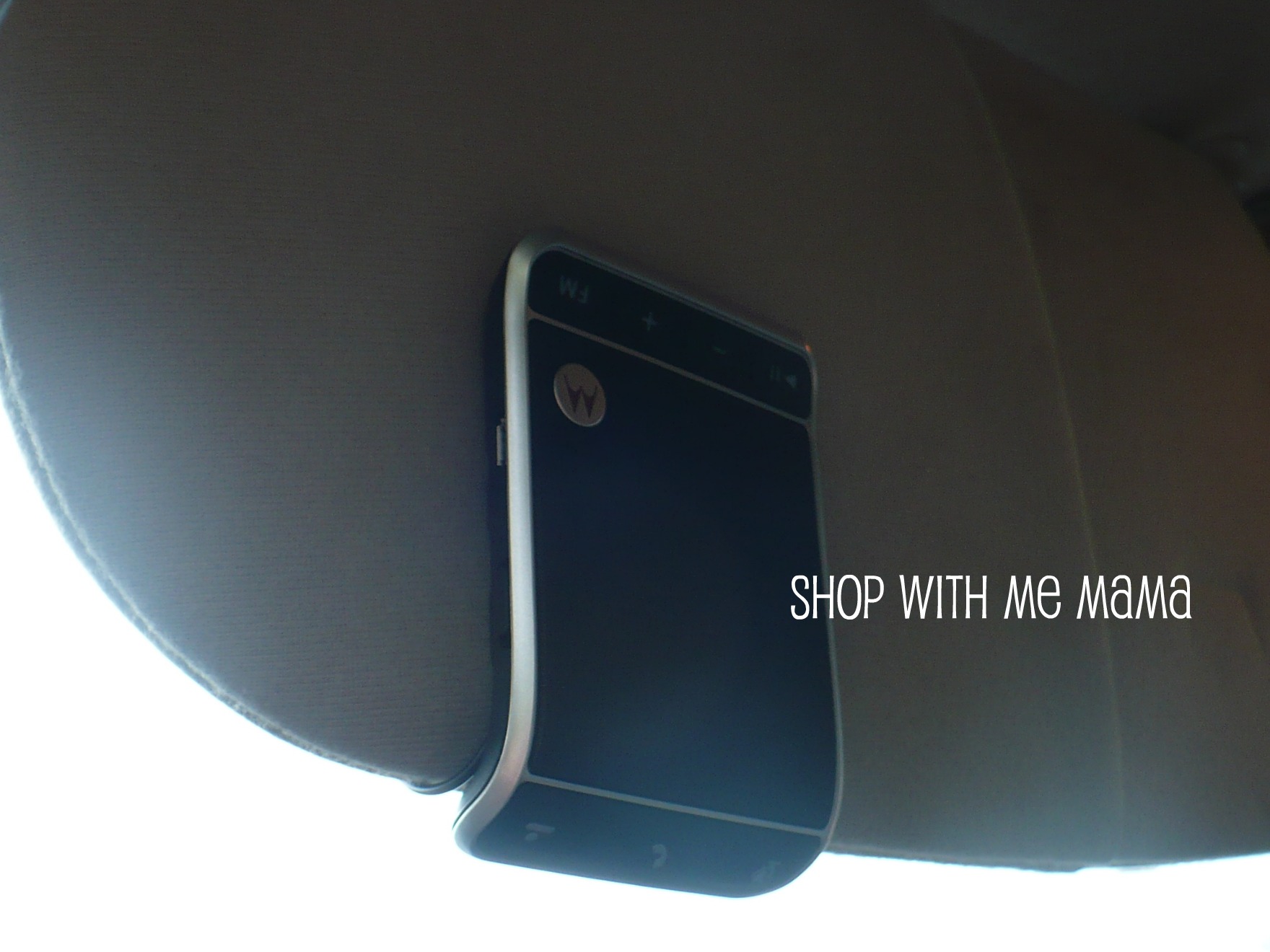 But that is not the only cool thing this device does. You can listen and dictate text messages with the MotoSpeak application (which does require an Android 2.2 smartphone).
And you can play music using Bluetooth, from your phone through your car speakers! This does sound pretty good but is not super clear like it would be if you were just using the plain radio.
Key Features:
Hear and dictate texts with enhanced MotoSpeak™
Blocks out background noise in the car better than other speakerphones
Turns itself on and off automatically
Stream audio to car speakers with an FM transmitter
Connect and receive calls from two phones simultaneously
Dedicated music keys
What you get:
Roadster™ Bluetooth® In-Car Speakerphone
Car Charger
Quick Start Guide
Product Features
Clips to your visor
Stream audio to car speakers with an FM transmitter
Turns itself on and off automatically
Car Charger included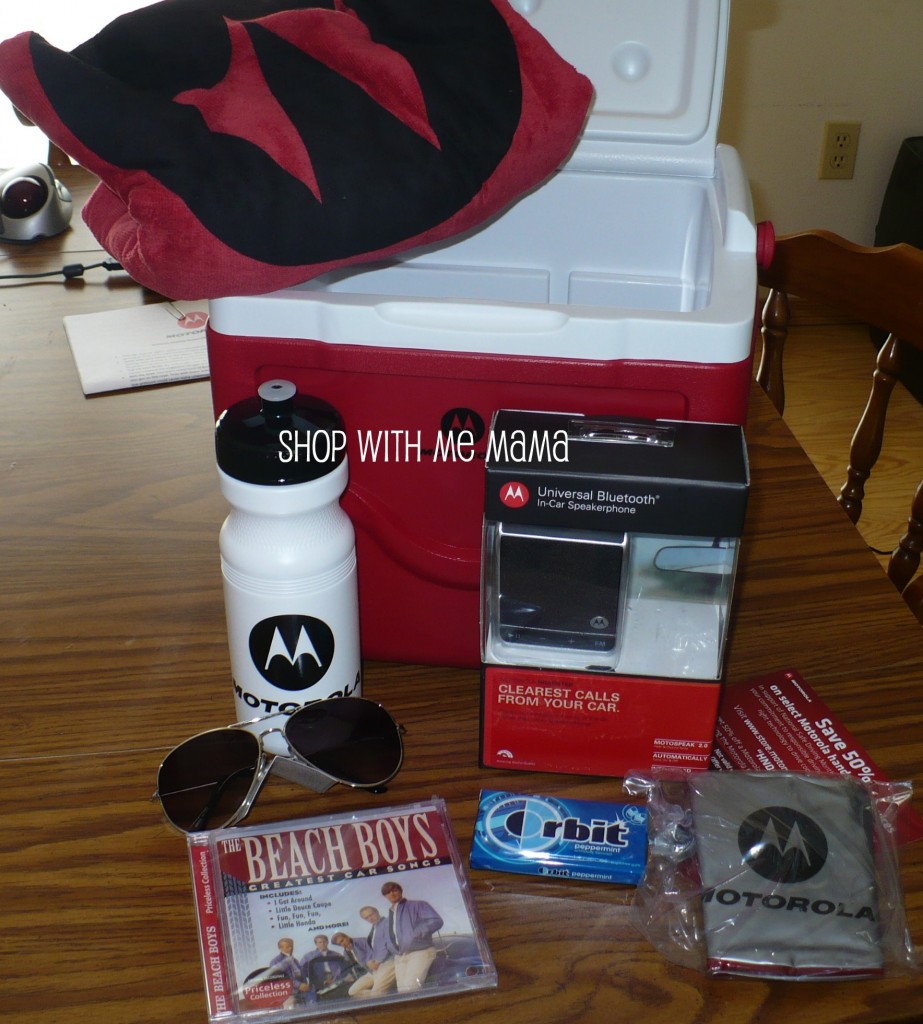 So, when I called my hubby, he had the Roadster hooked up to the car speakers. So, my voice was plenty loud for him to hear, and no saying "WHAT?!!!!" every ten seconds! The Roadster also has up to 20 hours of talk time, so you don't have to end your calls quickly anymore.
The Roadster hooks easily on your sun visor and stays put. It stays out-of-the-way, but close by too, for easy use. It also turns on and off with the open and close of your car door, and will let you know if it is fully charged or needs to be charged soon. I thought that was neat.
Cons?
This device needs to be by your antenna for it to be super clear. That is the only thing my hubby has noticed so far.
Buy It!
You can purchase the Motorola Roaster online at Amazon.com!