Free texting and calling apps are a smart alternative to a phone line if you need something that can handle quick communications but don't want to pay for a physical phone line. In this comparison, we take a look at two of the most popular apps that offer free texting and calls.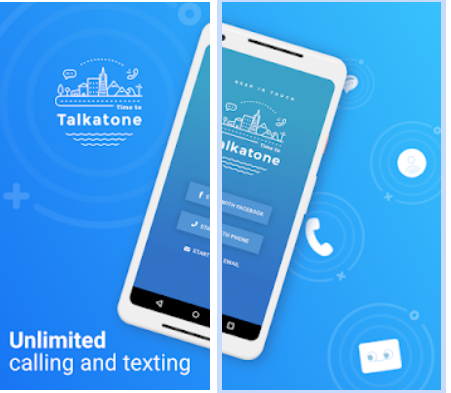 Textnow vs Talkatone: Which App is Better?
What is Textnow?
Textnow is an app that offers unlimited calls and texts for free after you pay a $10 setup fee. The service is a cheap alternative to a traditional phone line, however, there are a few stipulations. First, the cellphone you use must be supported by a Sprint Network.
Plus, it is primarily supported by ad revenue, so you may occasionally be subjected to pesky advertisements. If you want to be able to surf the internet on your device, you'll have to pay an additional $19.99 monthly fee. However, if none of these features bothers you, Textnow is a cost-effective alternative to a traditional cell phone service.
What is Talkatone?
Talkatone is another useful app that allows you to make calls and send text messages over the internet. There is no cost to use or install Talkatone, and you can even search your phone contacts and make calls without paying for a phone line or using data, as long as you are connected to Wi-Fi.
Talkatone uses Google Voice to make the call and allows users to log in through their Gmail. However, users can only use Talk-a-tone to make calls — if you want to receive calls to your Talkatone number you'll have to sign up for a Google Voice account and pay a monthly fee. That monthly fee is cheaper than most cell services, and it's something you may consider if you need a cheap way to communicate.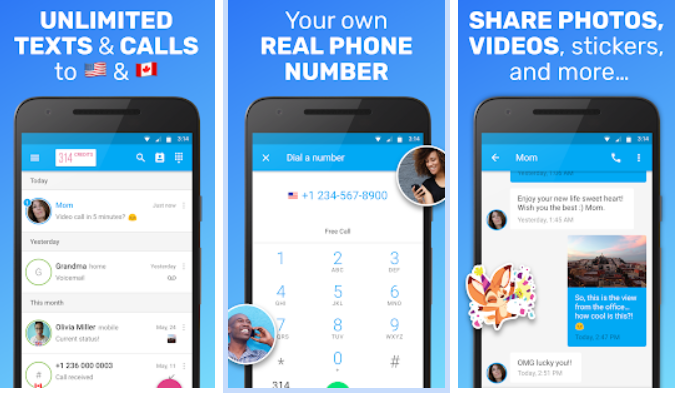 Textnow vs Talkatone
If you're considering one or the other, here are the key differences. Textnow requires that you purchase a new SIM card, whereas Talkatone is a free app you can download from the app store. Talkatone is more focused on calling and text messages, whereas Textnow offers add-ons to their basic plan that offer more features, but you have to pay for them. Talkatone can use WiFi or cellular data, whereas the other app can only work on WiFi unless you upgrade your plan.
Both apps offer the following features:
Free calls and texting
New phone number when you download the app
Contract-free service
Affordable international calls
Available in the iTunes App Store or Google Play
Which app you decide to use depends on the intended use and your personal preferences. Both have strengths and limitations — they are great if you are traveling and don't want to rack up expensive roaming charges or if you want a second number to field certain communications and don't purchase an entirely new cellphone.
They can also be used to replace your regular cell service entirely if you'd prefer to use a cheaper option — however they do not offer the full range of cellular services that a traditional cellphone does.