*This post is contributed by Jeanna 
Money and smartphones are becoming more closely linked by the day. This is not meant in the sense that smartphones cost money, but rather in the sense that they're giving us new ways to handle it. Payment apps can make life easier, banking apps can give us access to our full bank accounts via mobile devices, and those who invest in the stock market can even keep tabs on accounts. What doesn't get quite as much attention is the fact that there are also a few Apps That Might Make You Some Pocket Change!
Just as a caveat, none of these apps are guaranteed to make you money. The money they do make you will likely be minimal, and some of them carry some risk of loss as well. Even so, some of them can be fun to try out, and some can certainly be worthwhile.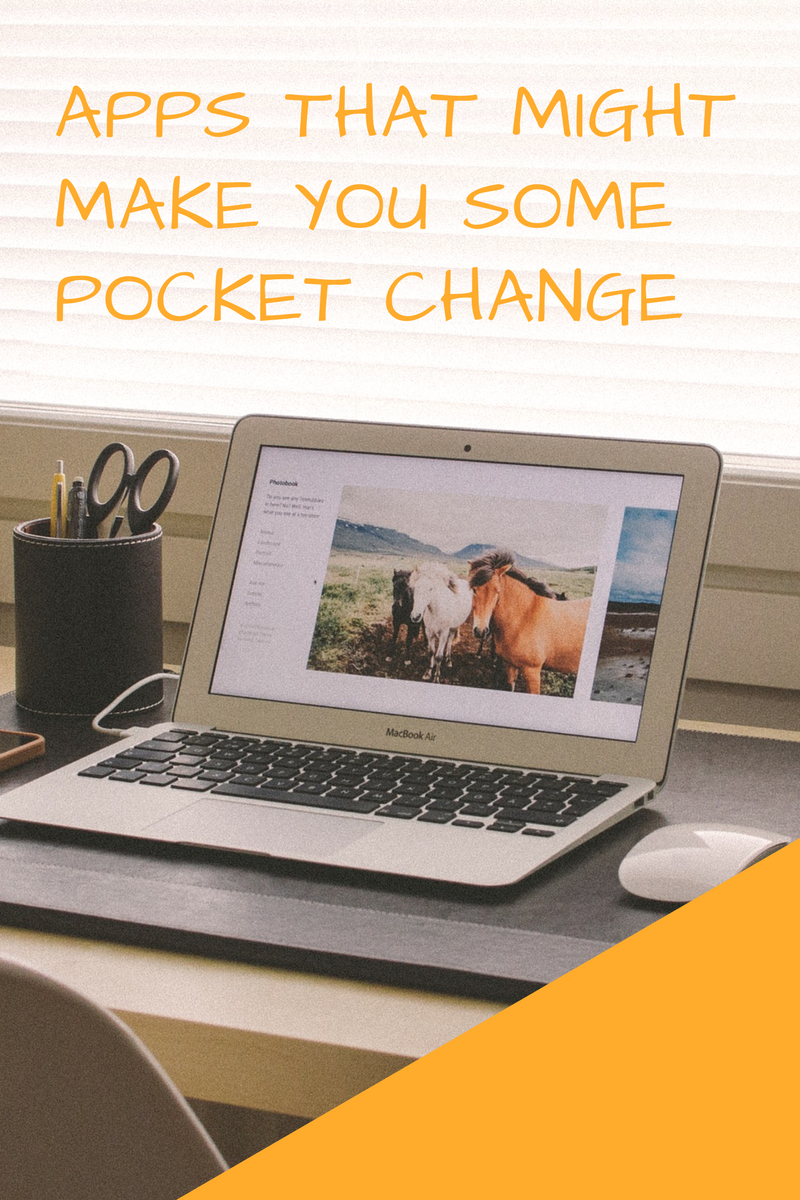 Apps That Might Make You Some Pocket Change
Acorns
We mentioned investing already, and that's the general category that Acorns falls into. But it's not the sort of investment app you may imagine, in that it's not proactive at all. This is an app that's modernizing the old-school practice of keeping loose change, essentially by turning that process digital. When you purchase things with a card you've connected to Acorns, the change that would round your purchase up to the next dollar is dropped into your Acorns account. You can choose a type of portfolio based on how aggressive or conservative you'd like to be, but the actual trading decisions are handled for you, almost as if it's a mini-mutual fund.
iPoll
This is an app that almost sounds too simple to be real. You download it, answer some questions about yourself, and are then shown surveys for which you are eligible. These surveys may take 15 minutes or so (occasionally a little bit longer), and you receive $1 (or sometimes a little more) for each one you complete. That's a pretty low rate for a tedious exercise, but hey, if you happen to have some downtime with your phone – perhaps while commuting, for instance – why not earn a few dollars here and there?
Who Wants To Be A Millionaire Slots
This is only one game out of dozens if not hundreds that we could have discussed. In a broad sense, however, real money slot machines have been adapted for mobile, at least if you're somewhere that such games are legal. Android and iPhone slots are designed to fit their environment, such that you can easily place bets, navigate the screen, and spin the reels all with simple touching and swiping motions on a touchscreen. Who Wants To Be A Millionaire is just one example of the themed games you can access in this fashion, all of which can net you very real money if you get lucky, and many of which are a lot of fun to play.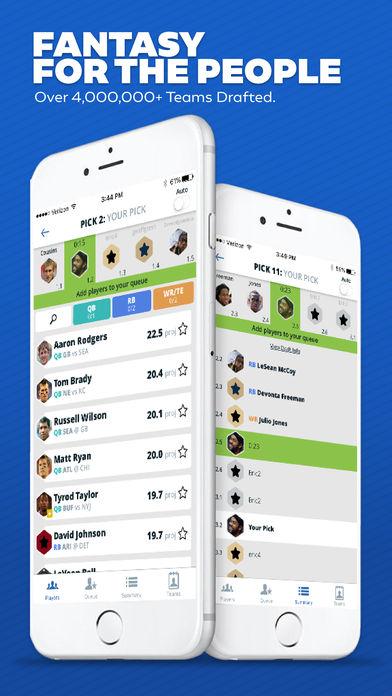 Clashot
This is a fun one particularly for anybody with an interest in photography. You just have to make an account and start uploading your own, original photos of pretty much anything you like. The photos are effectively sold to a stock photo company, such that you get an initial fee (usually low, but sometimes as high as $70 or $80 for a quality photograph), as well as royalties for its uses.
Draft
You may have heard of daily fantasy sports. Millions of people play, typically by coughing up small entry fees for a given contest, drafting lineups of college or professional athletes, and hoping to win the contests based on the statistics those athletes generate in a given competition. The most famous platforms for this have been DraftKings and FanDuel – but Draft may be the best tool if you're hoping to profit (though again, there's risk involved). Supposedly, your odds of winning on Draft are over 200% better than on its competitor sites, thanks in large part to a different type of player selection.
Are There Any Apps That Make You Some Pocket Change? Share Them In The Comments Below!