congrats to Tara Overby
*I am a FHEInsider and receive products. Opinions are my own. This post includes my affiliate links.
My boy and girl have been wanting to see Mr. Peabody & Sherman
since they saw it was coming out. When it was sent in the mail, for them to review they were THRILLED to say the least.
This comedy-adventure arrived on Digital HD on September 23rd and 3D Blu-ray, Blu-ray & DVD on October 14th. Have you purchased it yet? Have you seen it yet? It is super cute!
My sweet little boy loves the movie and watches it whenever he gets a chance. He had his best bud over a few days ago and turned on the movie. It was my sons FIFTH time watching it and his buddy's first time. His friends mom came early, to pick him up and he would not leave until the movie was over! He loved the movie too!
About Mr. Peabody And Sherman:
MR. PEABODY AND SHERMAN is based upon the beloved characters that first appeared in the late 1950s and early 1960s animated television series "Rocky and His Friends" and "The Bullwinkle Show," produced by Jay Ward.
Unleash the fun at home with the hilarious comedy-adventure, DreamWorks Animation's MR. PEABODY & SHERMAN!  Mr. Peabody (Ty Burrell) is an inventor, scientist and genius who just happens to be a dog. With his son Sherman, he will embark on the most extraordinary adventure imaginable as they race against time to repair history and save the future!
Cute Bookmarks for you to print! Just click to make larger and print!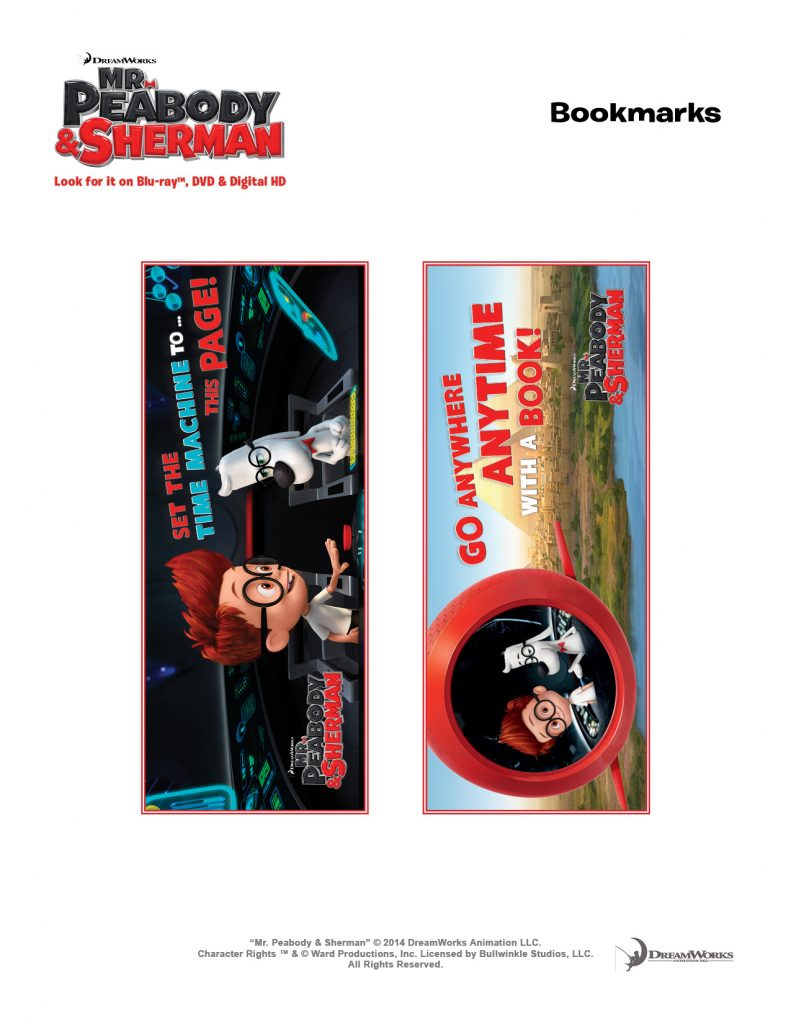 Printable Math Brain Busters! Just click and print!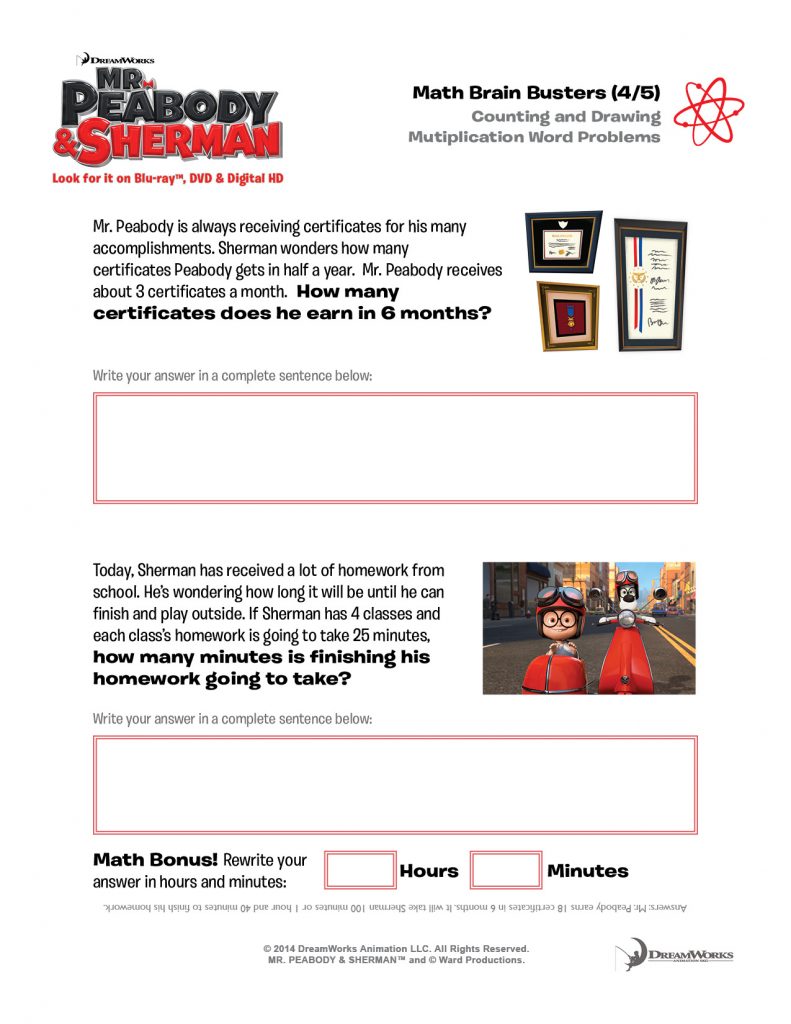 Printable Coloring Sheet! Just click and print!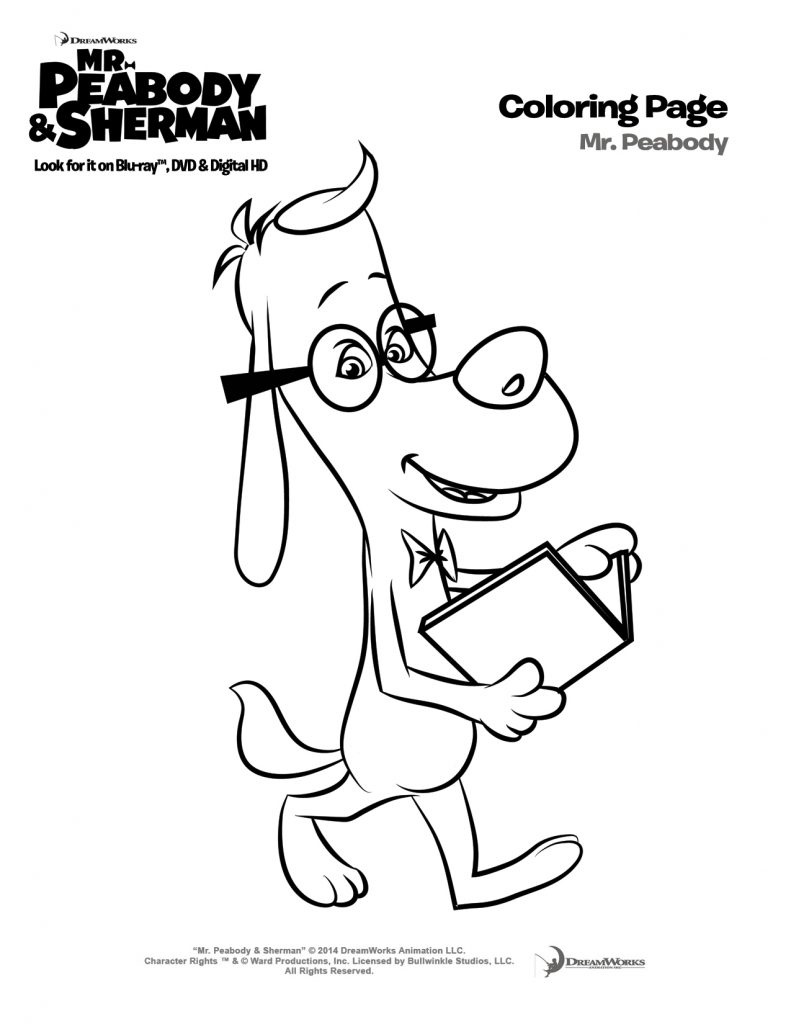 Buy
You can now purchase this delightful movie online at Amazon.com. It retails for around $19.00.

Win!
One person is going to win a copy of Mr. Peabody and Sherman on Blu-ray and DVD! Yay!
How?
Easy! Just use the RC form below! GL!