*Product received. Opinions are my own. This post includes my affiliate links.
I am loving all of these interactive toys that are coming to stores! They are truly so much fun for kids! Gosh, I wish they had more of these toys when I was younger, I would have been in heaven!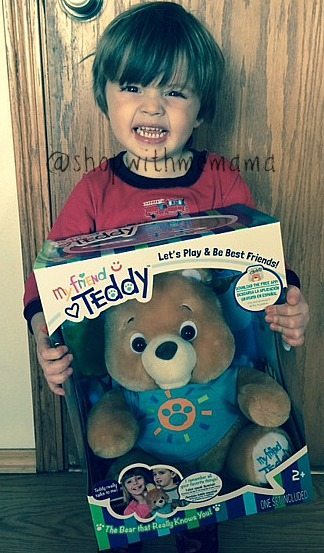 We received My Friend Teddy and my little toddler can't put him down! The day he arrived, Teddy went for a ride outside in a stroller! He was introduced to all of our animals and even some insects! My toddler could not stop pushing him around outside and showing him everything! It was SO cute!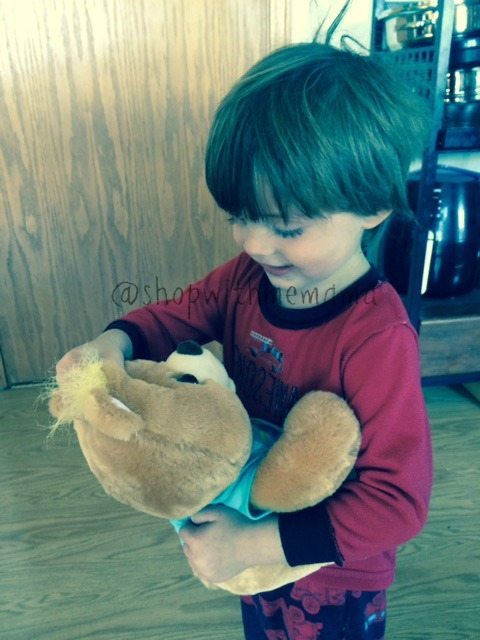 Once back inside the house, we turned the switch to on and My Friend Teddy
 was talking to us! I saw the look of excitement on my toddlers face and knew this teddy bear would be his new BFF! I was so right!
My Friend Teddy is so huggable! He kind of reminds me of Teddy Ruxpin, back in the day! My brother had that teddy and still does! My Friend Teddy is so cool! He is a classic teddy bear that is also a fun and chatty companion too!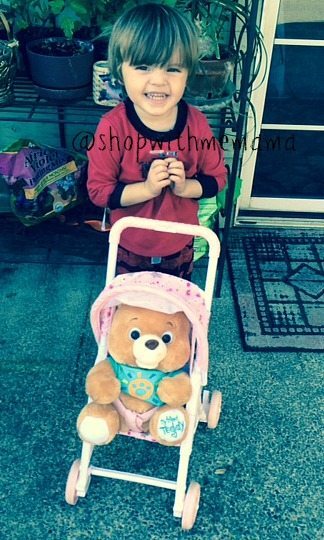 My Friend Teddy is a great development tool for preschoolers. Your child can interact with him and I love how teddy integrates personalization into his storytelling with my toddler! So fun and cute!
My Friend Teddy
 also fosters motor skills and language development because of the fun learning and counting exercises he does! Different levels of complexity as your child grows and learns. Teddy is such a fun friend to have around!
How Does Teddy Work?
My Friend Teddy
 requires 3 x AA batteries (not included). You will need to download the 'Teddy App'(download on Google Play or App Store) it is free, and personalize your teddy bear. It is simple to do and kind of fun too!
After you download the app, make sure you have teddy's on button on and connect him to your blutooth so you can talk with him! Then, you can answer a bunch of questions about your child, like what is their name, age, birthday, favorite color, favorite thing to eat, etc, so that when teddy talks to your child, he will know everything about them!!! It is really cool!
Parents are able to customize child specific information, such as favorite characters, family names, and birthdays, and Teddy will incorporate them into his engaging interactive and storytelling dialogue! It is fun to hear teddy say my child's name 🙂
Teddy will play with your child, online or off. He says funny things, will giggle with your child and more! He also talks in different languages! That was fun for us to hear!
Buy
You can purchase My Friend Teddy online at Amazon.com
 or at Walmart. He retails for around $40!
Win
One person is going to win My Friend Teddy! Yay!!!
Rules:
Contest is open to US 18+. Giveaway will end on October 29, 2015 at 11:59 PM PST. Winner will have 48 hours to confirm their win, after I email them, or a new winner will be chosen. I am not responsible for lost or stolen mail.