*Sponsored post. Opinions/story are my own.
Not sure if you read my story about getting my eyebrows tattooed, but that was an experience I really don't want to rehash. Don't get me wrong, not all natural permanent makeup turns out badly!
I was so excited to get my eyebrows done and read so many wonderful things (and a few scary things!) about getting your eyebrows tattooed. The day finally came and I got my eyebrows done.
It was not what I expected AT ALL. They turned out horrible and I am still upset about it. At first I was telling myself they were fine, but they are not. I am upset about them and now I have to live with it.
Though I do love waking up in the morning and not having to put on my eyebrows anymore, I don't like that I DO have to touch them up and make them look even.. That sucks. I wish I had a really good Natural Permanent Makeup and Skincare place here, like Ruth Swissa. I am reading through her services and feel so jealous that I did not go to someone/someplace like this one 🙁
BUT..
There ARE good natural permanent makeup artists out there. I just did not do my research like I should have. I literally went with the first (or second) person I saw online.. That was my mistake!
I have many friends who have had Natural Permanent Makeup and Skincare done and it turned out SO good and so realistic looking! You have to look REALLY closely to see if it is real or not and even then, you still may not be able to tell!
Ruth Swissa is a hotspot LA destination for different skincare and permanent makeup options. They offer procedures ranging from corrective permanent makeup (full lip, eyeliner enhancement, eyebrow tattoo treatment, hair replication micropigmentation), medical tattooing (scar camouflage, areola pigmentation), along with a full list of skin services. I would love to get my eyebrows redone with Ruth Swissa. I know they could fix them up and make them look natural.
One thing I thought was really neat is that Ruth Swissa offers free financing in order to have insurance cover permanent makeup procedures. Ruth Swissa does donate her time and her permanent makeup expertise to breast cancer survivors and burn victims.
Learn More About Services at Ruth Swissa: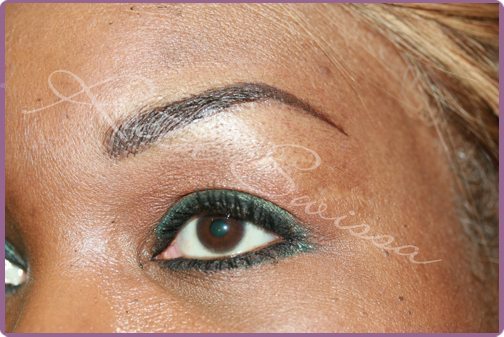 Eyebrows Using the successful hair stroke method along with a hand help applicator allows Swissa to achieve a natural looking permanent makeup eyebrow that will enhance the appearance of the face entirely. I only WISH I went to Ruth! Sigh..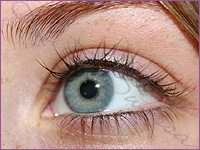 Eyeliner The eyeliner permanent makeup procedure is synonymous with an eyelash enhancement. By depositing small ink droplets between the lash line, Swissa intensifies the darkness of the eyelash, creating that desirable eyeliner look. Isn't it natural looking?!?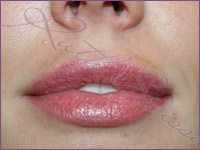 Full Lip Attain a more dewy, sensual full lip appearance with permanent lipstick/lipstain. This procedure involves the proper selection of organic pigments which are then applied to the surface of the lips in their entirety, followed by strokes of definition to achieve the most natural looking fullness.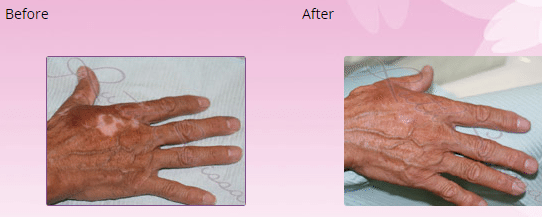 Scar Camouflage Depositing precisely selected pigments to overlay discolored skin, is a broad and general overview of Swissa's scar camouflage procedure. This treatment demands serious expertise and artistic sensibility, something Ruth Swissa can ensure.
Areola Pigmentation This procedure involves the creation of 3d nipple-areola complex with the use of micro-pigmentation technology. This treatment is highly desirable for those recovering breast cancer, claiming this is a non-invasive and painless alternative to procedures such as nipple reconstruction or skin-grafting. Check out before and after pictures here. Amazing what she can do!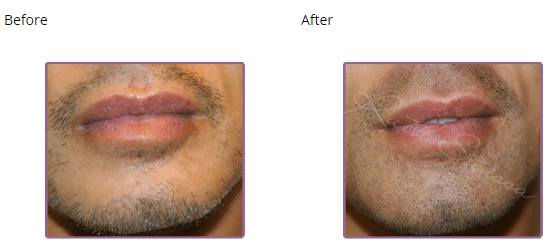 Hair Micropigmentation The hair micro-pigmentation procedure (Cosmetic Hair Follicle Replication) imitates the appearance of hair follicles. Using technology similar to that of permanent makeup, hair micro-pigmentation creates the appearance of a full head of hair and beyond.
And a Full Line of Skin Services  Ruth Swissa offers skincare services by highly trained medical aestheticians, ensuring your safety but also ensuring beautiful results. With procedures ranging from deep-cleaning facials all the way to microdermabrasion or chemical peels, Swissa always offers the most current state-of-the-art treatments.
Feel free to contact Ruth Swissa or schedule a consultation to have Ruth Swissa help select the right program and products for your skin condition and desired outcome.
*Locations: Augora Hills and Beverly Hills, CA
Are You Looking To Get Some Work Done Or Know Someone Who Is?