*Nu Skin ageLOC Tru Face Essence Ultra. I received product to review. All opinions are mine!
With aging comes them wrinkles, sagging skin, and loss of firmness, yuck, and BLAH! Who needs to look so old and decrepit? I certainly do not and I NEVER want to!!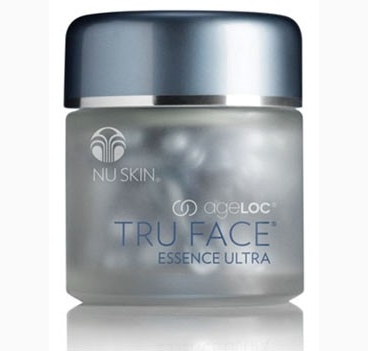 So, in order to try to look my best, I search for wonderful products that deliver. One product I was able to try out recently was the ageLOC® Tru Face® Essence Ultra.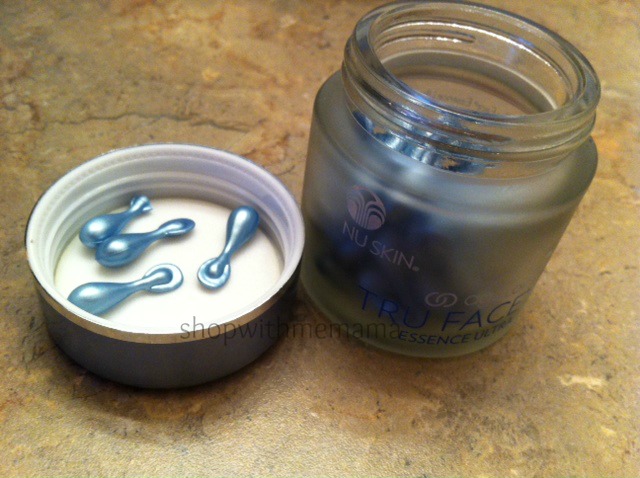 I really did not know what to expect. It comes in a little jar with 60 capsules in it. I use my nail clippers to clip open the end of these capsules and I squeeze it onto my face.
I use it mainly under my eyes and on my neck area. Now, I  have to use at least two capsules to cover the areas I want to cover. I use this mainly at night so it has time to absorb and sink into my skin.
This is a very greasy feeling serum. I was afraid it would make me break out, hence why I only use it under my eyes and on my neck. The serum blends in nicely and after about 5 minutes it seems to absorb completely into my skin leaving it smooth looking and feeling.
A Bit About The Product:
Formulated with the power of Ethocyn,® Nu Skin's firming specialist also employs our revolutionary anti-aging science, targeting the sources of aging that lead to the loss of firmness. Leave undefined skin in the past and enjoy firmer, younger looking skin today and in the future, with ageLOC Tru Face Essence Ultra.
Though I have not noticed any firmer skin I have noticed a more smooth appearance around my eyes and neck area. I will even use some of this on the tops of my hands and throughout my hair for added shine 🙂 I like that I don't have to waste any of it!
Buy
You can purchase the ageLOC® Tru Face® Essence Ultra online at https://www.nuskin.com/en_US/home.html. It retails for $206.00 and you get 60 capsules.