*I participated in an Influencer Activation on behalf of Influence Central for
Dairy
Queen
. I received a product sample and promotional item to thank me for my participation

I absolutely love that the weather is FINALLY getting warmer and allowing us to be outdoors more. I am so excited for this warmer weather, yay!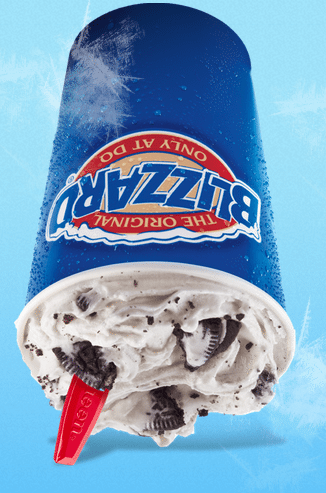 With warmer weather means colder, yummier treats! We especially love visiting our local Dairy Queen and indulging in their Blizzards! Sooo good!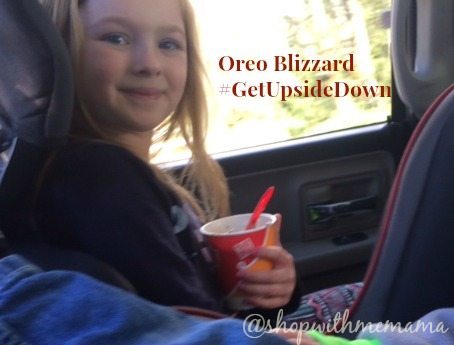 This April, DQ is celebrating its 75th Fanniversary! Yay! They are highlighting their legendary Blizzard treats and is asking YOU to #GetUpsideDown with them!
What Is the DQ Fanniversary?
For the month of April, when you visit your local DQ resturaunt and order any Blizzard treat, it will be served upside down! If they don't serve it like that, it will be free on your next visit!
I remember when the Blizzards first came out, this was how they always would serve them! It was really fun for me as a child to see them serve my Blizzard upside down! So take your kids out and let them participate in the fun!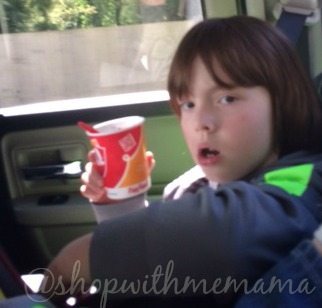 Plus, DQ invites you to test the DQ employees' flip skills and help reach 15 million Blizzard treat flips throughout this month of April! Too much fun to be had!
In partnership with Oreo and one of DQ's best-selling Blizzard treats of ALL time, DQ is showing off its thick, creamy soft serve, by flipping the treats upside down, for you! Don't you feel special?? We sure did, when we received our Blizzards! Except, the DQ person who served us, did not serve them upside down, so we were told we could come back for a free one, next time we were there.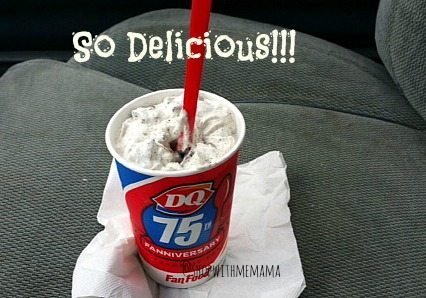 Did you know?
DQ invented soft serve which eventually led to the thick and creamy Blizzard treat! Yum!
You can locate a Dairy Queen near you, by visiting here!
Connect with Dairy Queen on Facebook and Twitter!
---
Have You Been Served A Blizzard Treat Upside Down This Month?