During the summer months, we love having picnics and eating outdoors! Some of our favorite things to eat during the summer months are salads, steaks, hamburgers, and of course, RIBS!!!! Check out Our 4th of July Celebration with Tony Roma's Ribs!!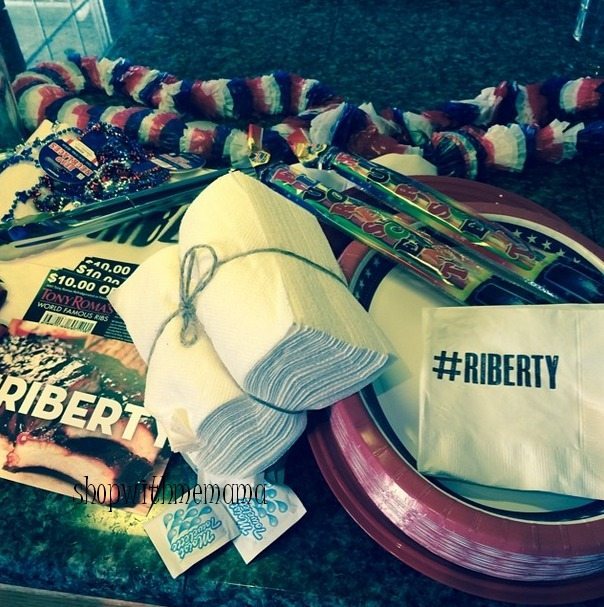 My mother-in-law can make some REALLY good ribs, I mean really good! We all love eating ribs that are smothered in barbecue sauce and cooked just right. They are SO delish!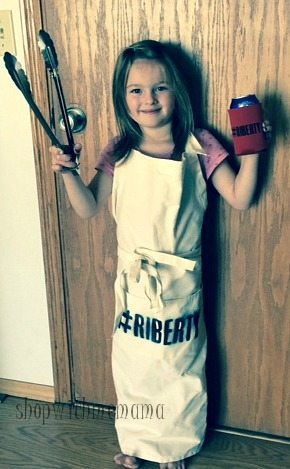 So, when I was invited to participate in the Tony Roma's Ribs campaign, oh man you bet I was stoked! And, since we had already invited some friends over for the 4th of July festivities, what better way to share my love for ribs, than on that particular day?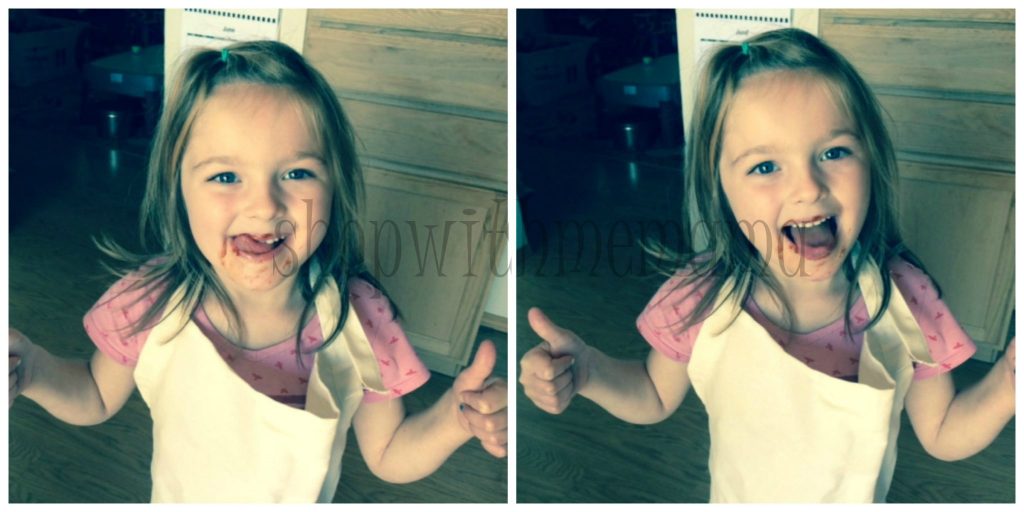 These ribs come already marinated in the delicious barbecue sauce. All you have to do is heat them in the oven (or on that grill like we did!!!) for about 15 minutes at 400 degrees and there you have it, dinner time!!! We grilled ours and they turned out SO good with just the right amount of 'crunch' on the outside and moist and melt in your mouth on the inside! YUM! Follow our grilling tips here!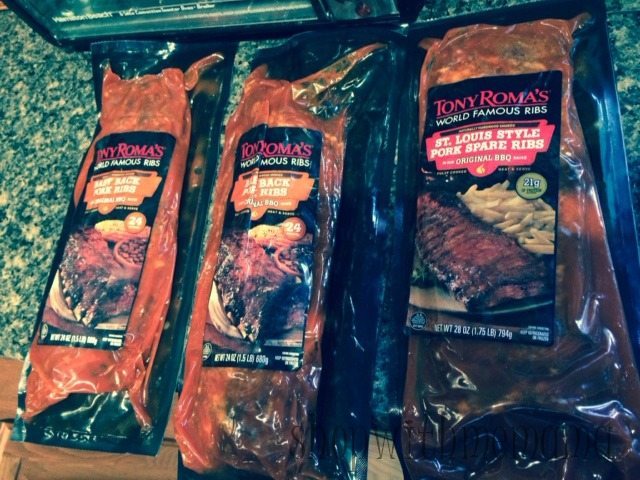 Now, if you are anything like me (and everyone else on the planet!) you like your ribs to melt in your mouth. Fall off the bone and into your mouth, right? The Tony Roma's Ribs DO THAT. They are soo gooooood tender and so dang good.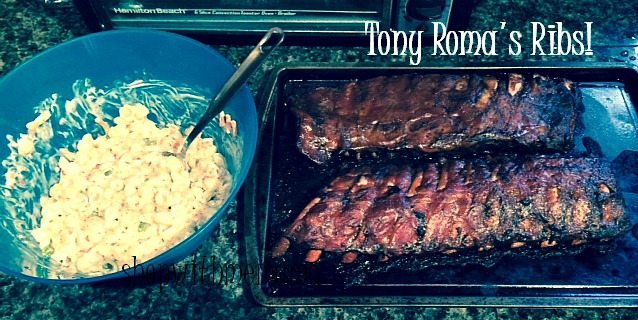 I love having an EASY and delicious meal for my family, in minutes. These ribs are great for a quick and hearty meal and I promise, everyone in your family will like these ribs. Everyone I invited to my 4th of July get-together loved these ribs. It was hard to tell them that no, I did not make them.. 😉 We served these ribs up with some pasta salad, deviled eggs, and corn.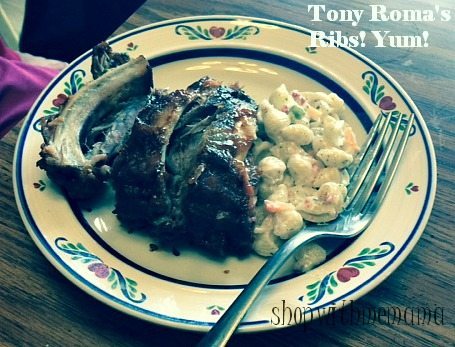 After our yummy meal, we headed outside to enjoy the pretty fireworks! The night was very fun and everyone had a great time and a full belly 🙂
The dessert was pretty good too!!!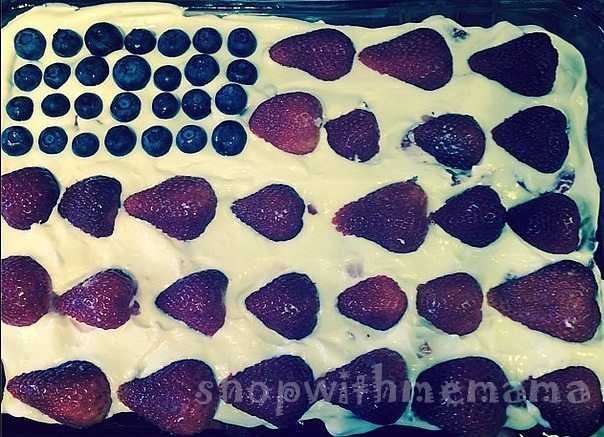 What did you have for your dinner tonight???