An impressive outdoor space is as important as a renovated kitchen or bathroom. Recent studies concluded that good landscaping improves property value by 7% to 15%. Properly designed outdoor living spaces look relaxing and luxurious. Below are outdoor installations that enhance your property's value: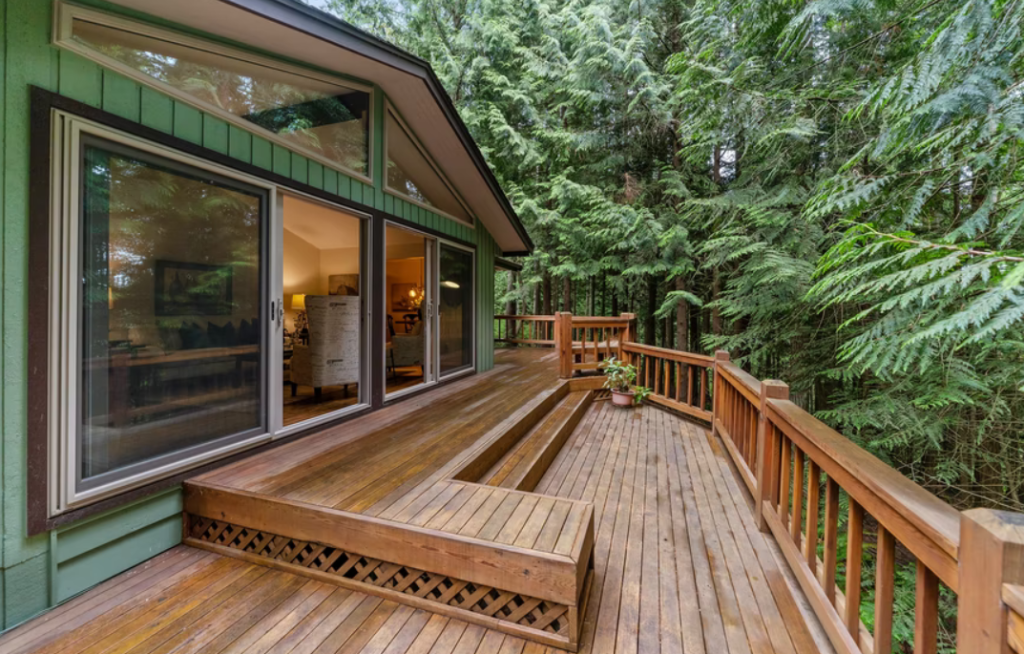 Which Outdoor Living Space Ideas Improve Your Property's Value?
1. Patio or Wooden Deck
Well-designed and customized covered decks and patio roofs can transform the appearance of your backyard, making it purposeful, appealing, and inviting. Buyers on the market always look for homes with outdoor custom decks or patios.
While making these installations might prove expensive, the value they add to the property can't be underestimated.
On average, constructing a patio in your backyard can cost up to $5300, depending on the materials used and size. However, patios not only improve property value by 8% to 10% but also earn an 80% ROI.
As for wooden decks, a 2021 cost vs. value report found that homeowners who spend around $16,000 on installing wooden decks witness an $11,000 increase in property value. This is approximately 66% of recouped costs.
If you bought a property with a deck or patio, renovating or updating it is an excellent way of bumping its resale value.
2. Outdoor Kitchen
An outdoor kitchen, living room, or sports bar is another excellent investment that potential buyers will break their budget to purchase the property. Absolute Outdoor Kitchens estimate that outdoor kitchens can increase the ROI by between 100 and 200%.
However, this varies depending on the location of your property. Outdoor kitchens are excellent for homes in warm climates.
Your backyard parties and barbecues will become everyone's favorite if you have more than a fire pit or grill in your backyard.
However, outdoor kitchens shouldn't be solely for parties and barbecues. They're also useful during outdoor family nights or entertaining guests.
Feature options for your outdoor kitchens are endless. However, to get the best return on your investment, ensure that it has sufficient counter space to ease cooking.
Similarly, avoid adding unnecessary items, like a wood-burning pizza oven. If potential buyers don't use it, the kitchen may be undervalued.
3. Fire Pit
Another easy win for your property's resale value is installing a fire pit. Market estimates show that homeowners recoup 78% of the costs associated with constructing a fire pit, especially natural gas pits.
Depending on your choice of materials, constructing a fire pit doesn't have to be expensive. Opting for less costly materials and design increases the ROI of fire pits to over 80%.
Safety should be your priority when constructing a fire pit. Ensure that it is in the open, away from structures. You should also have permission from local authorities to use natural gas.
A pergola or extended roof and swimming pool are other excellent outdoor living space installations to boost your property value. 94% of real estate agents agree that renovating a house coupled with improving the curb appeal helps a property sell faster.
Potential buyers are interested in properties with more amenities than those without in the same neighborhood.