Outdoor hangout spots have become an important part of modern homes. They act like extensions of indoor living rooms, providing places for relaxing, having fun, and quality time with family and friends.
When creating the perfect outdoor area, building a custom deck is key. This article will talk about some tips and essential steps for designing your perfect custom deck. We will also talk about the planning and design process.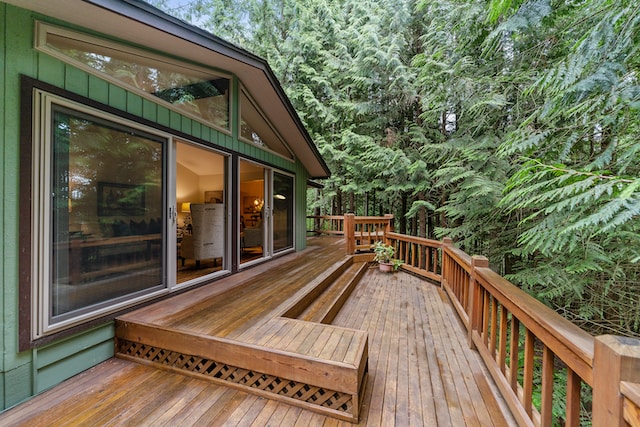 We will also chat about the different options to change your outdoor space into a special place made just for you and a place you will never want to leave!
Building your own custom deck means you can make it just how you want. Decks can provide more usable space outside. They give nice views of nature and can be so relaxing just to sit on and daydream (one of my favorite things to do!).
Tips And Essential Steps for Designing Your Perfect Custom Deck
We will look at deck designs, costs, and tips for building a custom deck. The goal is to help you create an outdoor area that fits what you want and brings you joy for years to come!
The Benefits of Custom Deck Building
Custom decks are versatile spaces that can be tailored to suit your specific needs. By maximizing space utilization, you can create separate areas for lounging, dining, and recreation.
A well-designed deck will seamlessly blend with your home's architecture and will complement your landscape, elevating the overall aesthetic appeal of your property.
Adding value to your home is another compelling reason to consider custom deck construction. A well-constructed deck can significantly increase your home's resale value, making it a wise investment.
The prospect of having a thoughtfully designed deck can be a major draw for potential buyers, giving your property an edge in the competitive real estate market.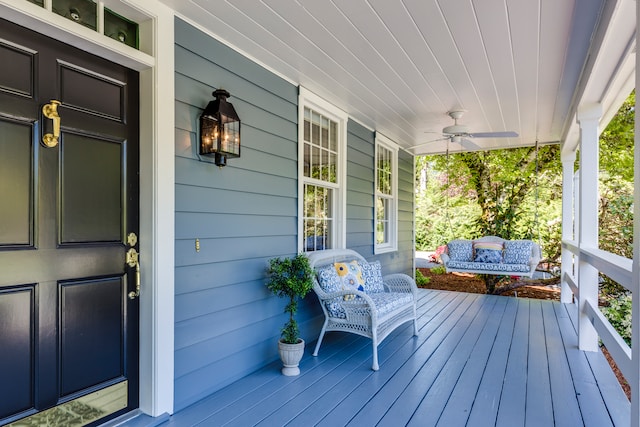 Planning and Design
The journey to your dream outdoor haven begins with careful planning and design. Start by assessing your needs and preferences.
What Is The Purpose Of The Deck?
What will be the primary purpose of your deck? Is it for entertaining guests or creating a peaceful retreat?
Consider your preferred style, materials, and color schemes, taking into account the existing aesthetics of your home.
What Is Your Budget?
Your budget is another vital aspect to consider in the initial planning phase. Establishing a realistic budget upfront will help you make informed decisions throughout the project.
Prioritize features and materials based on your budget constraints to ensure that you achieve the desired outcome within your financial parameters.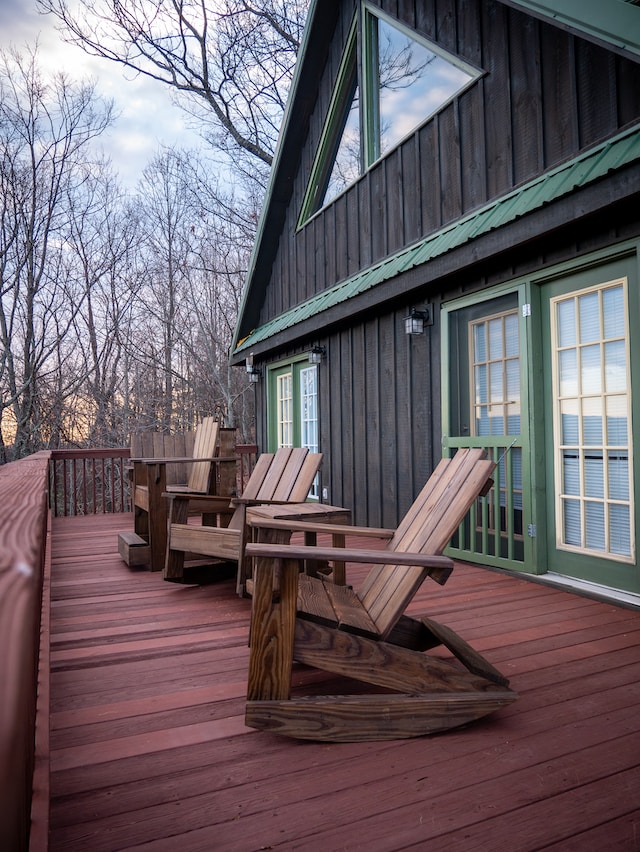 Customization Options
Customization starts with the size and layout of your deck. Decide whether you want a single-level deck or one with multiple tiers for a more dynamic look.
Custom shapes and sizes are also on the table, allowing you to design a deck that perfectly suits your space.
Then, there's the matter of choosing the right materials. Wood, such as cedar or redwood, offers a classic and natural look.
On the other hand, composite materials are low-maintenance and durable. The material you select should align with your aesthetic preferences and maintenance capabilities.
Customization extends beyond size and material, think about any additional features you might want. Consider integrating built-in seating and storage for convenience.
An outdoor kitchen or grilling area can transform your deck into a culinary haven. Fire pits or fireplaces provide warmth and ambiance, while strategically placed lighting enhances both safety and atmosphere.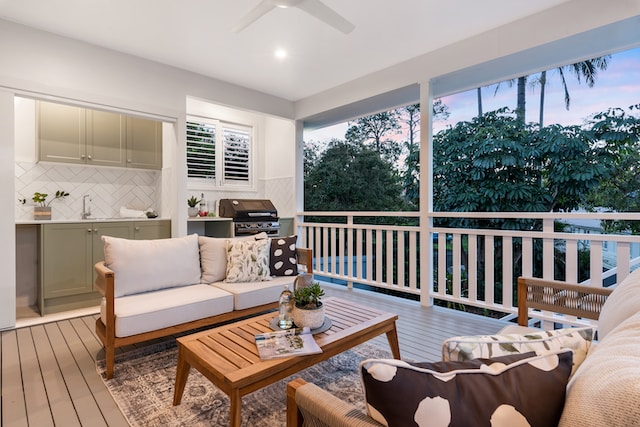 Pergolas and shade structures offer relief from the sun, and hot tubs or spas can elevate relaxation to another level.
Working with a Professional Deck Builder
To turn your deck ideas into reality, it's best to collaborate with reputable deck builders. They can guide you through the design and customization process, ensuring that your ideas are feasible and in compliance with local building codes.
They will also assist in obtaining the necessary permits and approvals, streamlining the construction process.
Construction Process
Once the planning and design stages are complete, the construction phase begins. It involves several critical steps, starting with site preparation and the establishment of a sturdy foundation.
The framing and structural considerations are vital for the deck's stability and longevity. Material installation and the addition of finishing touches bring your deck to life.
Throughout the construction process, quality control and inspections are essential to ensure that everything is up to standard.
Maintenance and Longevity
Your custom deck is an investment that requires proper care and maintenance to stand the test of time.
Regular cleaning and sealing will preserve its appearance and protect against the elements. Timely repairs and upkeep are essential to address any wear and tear.
To extend the life of your deck, establish seasonal inspection and maintenance routines. Implement protective measures against weather and pests to safeguard your outdoor haven for years to come.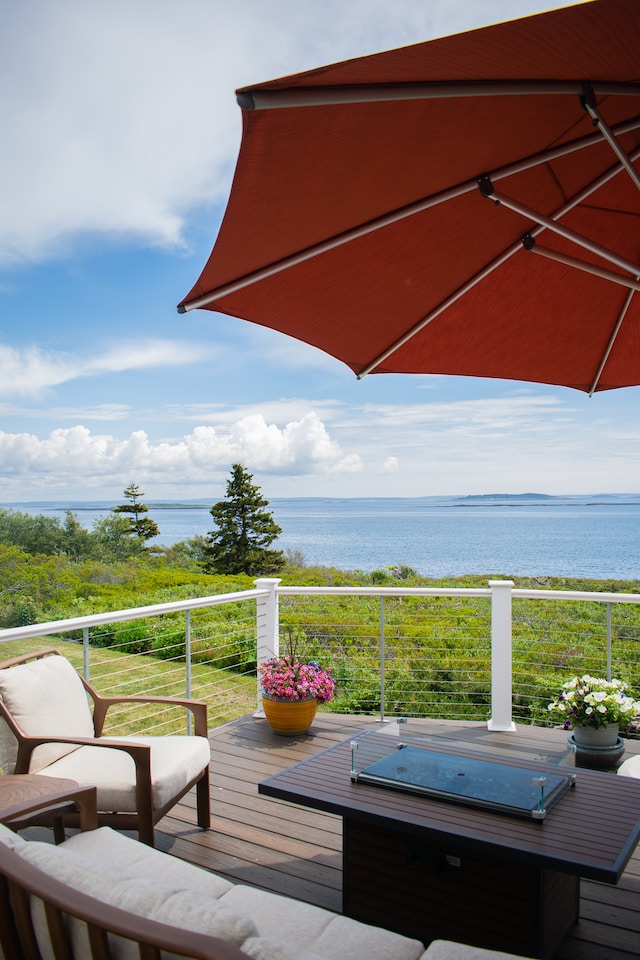 Decorate And Furnish Your Custom Deck
The final step is to showcase your personalized outdoor haven. Decorate and furnish your deck with outdoor furniture and decor that reflect your style.
Add personal touches, such as potted plants, decorative elements, or even a deck garden, to make the space uniquely yours.
Use your custom deck to host gatherings and events, creating lasting memories with friends and family against the backdrop of your outdoor masterpiece.
Custom deck building offers boundless opportunities to transform your outdoor space into a haven tailored to your lifestyle and preferences.
By carefully considering your needs, collaborating with professionals, and maintaining your deck, you can create an outdoor oasis that enhances the beauty, functionality, and value of your home.
Your custom deck is not just an addition; it's an investment in the quality of your life and the enjoyment of your outdoor living space.
Are you thinking of Designing Your Perfect Custom Deck? Or, have you had one built? Let me know in the comments below!