In this post, we will discuss ways on How To Squeeze a Garden onto Your Patio or Deck. Don't let a small footprint keep you from starting your own garden. You're good to go as long as you have light, warmth, and a surface for your plants to grow.
The right mix of plants will engage the senses and enable close contact with nature, creating a green oasis, so you'll experience less frustration and feel more mentally balanced.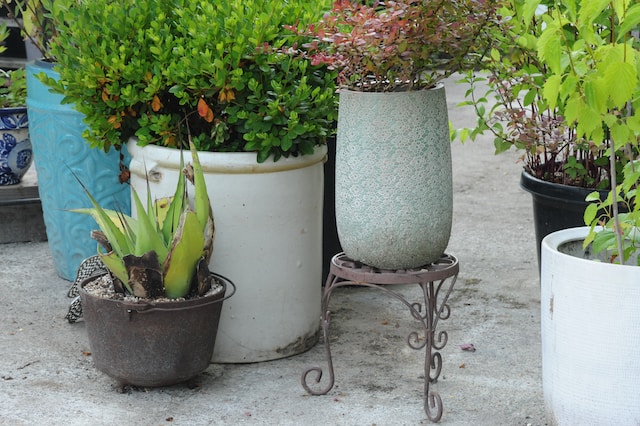 How To Squeeze a Garden onto Your Patio or Deck
If you fancy having a low-maintenance garden, you're in luck because there are many ways to plant up and arrange your patio or deck garden for success. Do be careful of pests, as they can devastate your garden in no time.
Plant Densely to Create a Lush Impression
Opt for dense planting if you yearn for privacy and protection from the afternoon sun. Trees and shrubs create the illusion of walls, adding a sense of enclosure without cramping.
You can plant multiple varieties in a small space, sometimes within the same whole. For example, to ensure extra warmth, you can plant a fruit tree that's more susceptible to frost damage next to a cold hardy tree.
Indeed, the dense mat that spills over the edges of the paths creates the impression the plants are taking over, but it's still your garden. Your backyard will look livelier and healthier when the plants are lush.
Add Interest with A Bunch of Planters
Clusters of pots accommodating luxuriant greens are an easy way to liven up your space. The display shouldn't be the same year after year, so transplant your plants into new containers; you can repeat the trick in autumn. elho provides a range of outdoor planters that vary in size, shape, and color.
They're minimal yet practical, not to mention eco-friendly (i.e., made from recycled plastics). Mix and match your containers for a laid-back style that's colorful, charming, and practical.
Many plant varieties are available in stunning color combinations and patterns – display them where they can be enjoyed.
Odd numbers create interest, while even numbers create symmetry. If you want to add whimsy and interest to your garden, create a cluster of pots that forces visitors to unwind and enjoy the view.
You can get an unbalanced look by alternating the heights of the outdoor planters; you can use plants of different heights as well.
You can use the same plant in each container or put different plants in the same pot, provided they share the same growing conditions.
Combine Episcia with Calathea and Lime Pothos to explore different shades of green. The possibilities are seemingly endless, so cultivate your creativity. It's recommended to use containers for plants that won't grow elsewhere.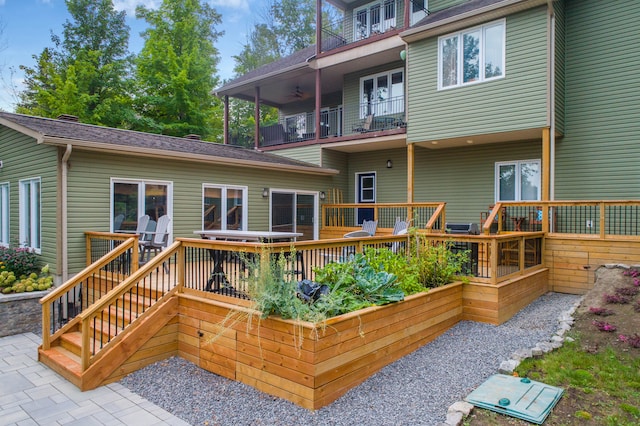 Brighten Up Shady Corners
Lots of gardens have shady areas, which are perfect for creating leafy corners. Annuals, perennials, and even shrubs like the shade, so with a little bit of thought on design and carefully-chosen accessories, you can create a glossy, green heaven.
Examples of plants that won't be phased by shade include but aren't limited to Euphorbia amygdaloides var. robbiae, Dryopteris wallichiana, Dryopteris wallichiana, Milium effusum 'Aureum', and Hosta 'El Niño Green'.
You can grow attractive plant life even in shaded corners in the United Kingdom. Some Heuchera varieties love the shade, namely Isla, Silver Gumdrop, and Guacamole, whose striking foliage and blooms attract birds.
Let Hardy Plants on The Walls
A patio or deck garden typically relies on growing in containers, but you're not limited to using just the floor space. Any type of plant can be grown vertically if the pot is deep enough and the vertical structure is sturdy enough to withstand the weight of the plants.
Select plants that will do well facing a specific direction (e.g., north facing or south facing) and don't grow taller than the wall. You can add a trellis, freestanding or attached to the wall, or DIY shelves for a stretched display.
The plants will be exposed to the wind, rain, and sun, so it would be best to plant succulents and hardy plant varieties that can resist a change in the climate.
A gravity-fed drip irrigation system can be added for watering – it will keep the soil moist and the plants growing, guaranteeing water won't be wasted.
The water drips little by little to the roots of the plants; the drip lines or tubes are made to be long-lasting. You'll be happy to know that pots can be hung on the wall to expand the garden.
If you want your plants to grow in different directions, use nails, wall clips, or command hooks to create a support system. Make the plants stand out by choosing planters that blend in with the surroundings; they should be barely visible against the wall they hang on.
Hang From Above (How To Squeeze a Garden onto Your Patio or Deck)
Plants don't have to be in the ground to flourish, so suspend them from a pergola, an established tree, a railing, and so on. Take advantage of cascading florals, foliage, and even herbs.
You can use glass bottles to hang your favorite flowers – all you need is a few tools and basic supplies to create cool hanging planters. Equally, you can invest in rope plant hangers to make your home look more retro and beautiful.
Display your favorite flora and take outdoor greenery to a different level (literally). You can hang the rope from a screw hook or tie the rope around a wooden ring.
A patio or deck garden is more compact by nature, so it needs to be maintained slightly differently as opposed to growing plants (and vegetables) in regular beds.
Figure out how much time you can dedicate per week to look after the garden so that you can plan for the types of plants that you can have.
It will also give you an idea of what furniture you can install. Don't initiate a major problem; you should sit back, relax, and enjoy your time.
Instead of watering your plants, you can use compost tea to quench their thirst. You can use a combination of fresh stinging nettle, comfrey, and burdock for the tea. Feed the soil or spray the leaves.
I hope you enjoyed my post about How To Squeeze a Garden onto Your Patio or Deck. Do you have a deck or patio garden? How do you keep it organized and healthy? Let me know in the comments below!