CONTEST OVER! CONGRATS TO
amy deeter #2222!!!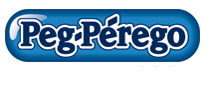 Oh ya, the time is here to do my review of the amazing Peg Perego Ducati Monster Child's Motorcycle!!! What little kid would not want this for Christmas?? Maybe Santa can bring it down the chimney!!!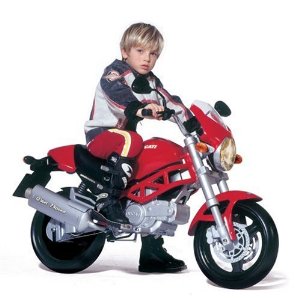 My son received the Ducati Monster Motorcycle. It was so  much fun to bring this out to him!!! As soon as the mail guy brought it up the stairs, my little boy was jumping up and down soooo excited!! I love seeing that 🙂 My little girl was just as excited!
It came in a huge box (obviously ;)), and when opened up, we pulled it out and just had to add the handle bars, mirrors and some other stuff.  We had to charge the battery before use and then we put the stickers on the motorcycle. After putting it all together, and the battery was charged, it was ready for riding the next day!
Let me tell you, this bike is COOL. Not just because it looks cool but because it is just so nice to look at! My boys favorite color is red and so he was so happy with the whole package! This bike is perfect for kids ages 36 months to 7 years. It comes with 1 12 volt battery and is just too much fun!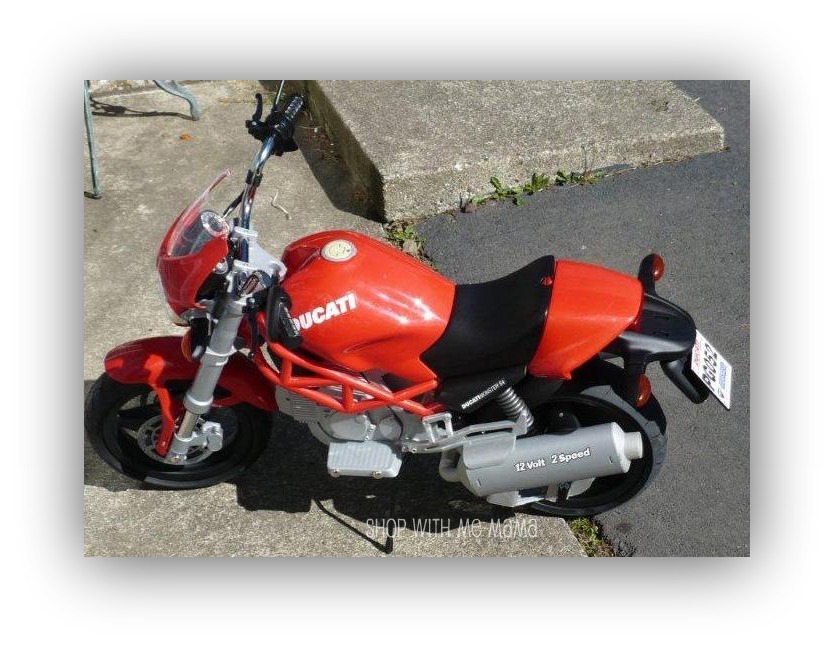 This motorcycle is so real looking! It has non skid tires, so riding through the wet grass is easy to do! The frame is durable, some parts are a bit flimsy like the fenders, but for the whole frame it is sturdy. It has front and back shocks, making the ride on this motorcycle smooth. You can take on grass, dirt of gravel terrain and not miss a beat! My son rides this all over our yard, which includes all those terrains and has never had a problem getting around.
This also has a twist grip accelerator, separate brake and kick stand! The horn really works to get people out of your way! And, you can adjust the mirrors to your childs liking. It also has a front head light of course 🙂 Something I really liked about this motorcycle was it comes with removable training wheels! So, my little 3-year-old can ride it, with me helping her of course as she is still way too small to hold this up on her own. It also has a high-speed lockout for beginner riders.
This motorcycle can go two speeds, 2 and 4 mph. So, once your child builds up his/her confidence, they can go a bit faster 🙂 This requires 12-volt rechargeable battery and charger, which is included. It also requires 2 "AA" batteries, not included.  Obviously adult supervision is recommended and a helmet and any other gear you might need. Measures 37.75″L x 29″W x 22″H and Holds up to 65 pounds. Assembly is required.
So, there ya have it! I promise, if you buy this for your child for Christmas or if you are lucky enough to have Santa bring it this year, you will not be let down, either will your child! It was love at first sight for my boy and he still is enjoying this! If only I had this when I was younger, OMG.
 Buy
You can purchase the Peg Perego Ducati Monster online at http://us.pegperego.com/
Win!
One EXTREMELY lucky individual is going to win the Peg Perego Ducati Monster Child's Motorcycle!!!!!
How?
Easy! Just use Rafflecopter below!
Disclosure:
I was sent product to review. These are my own, honest opinions, thanks!