*Products received. Opinions are Ashlie's.
My reviewer, Ashlie, was able to review some wonderful baby products from Piyo Piyo USA Products For Parents Made By Parents. Below, are her thoughts on them!
This little rattle is just too cute and my daughter loves it! The rattle has a rubberized handle that she loves chewing on since she is teething! It's very light weight so if she gets a little crazy and accidentally hits herself it doesn't hurt her! The rattle noise is fun for her, she loves shaking it around! not to mention it's the cutest little duckling! Retails for $5.99.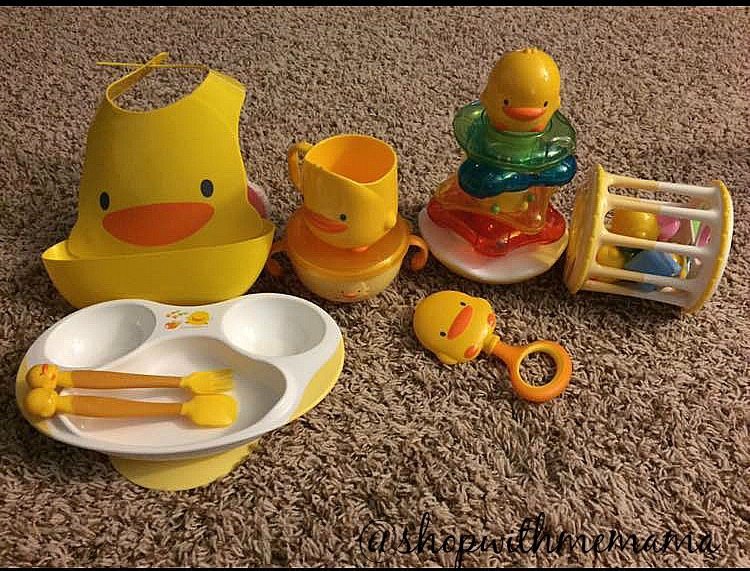 This little barrel is so much fun for my girl! There is three little duckies, a blue square, pink circle and a green triangle that all fit inside the barrel! It's fun to shake around and it's easy for her to hang onto. It's light weight and has rubber on the outside! Retails for $10.99.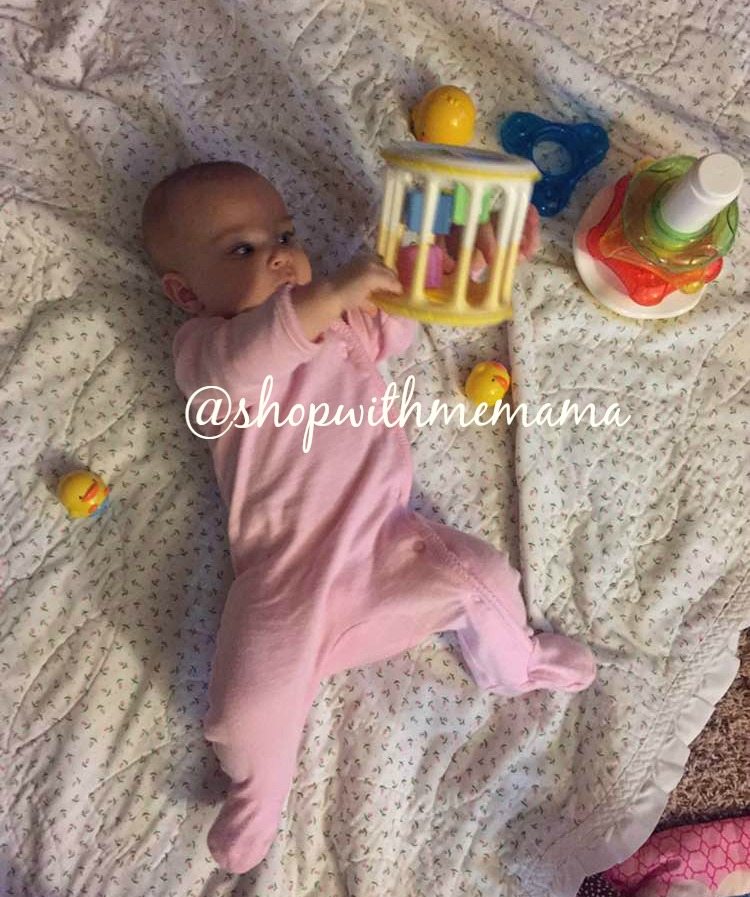 Super fun colorful rings. There are 4 different shaped rings that all have different sounding rattles in them! Easy to stack and easy for my daughter to hold onto and shake around! She loves all the different noises! The rings are light weight! You can also spin the stacker around too! Love all these toys! They are safe fun and colorful! Retails for $13.99.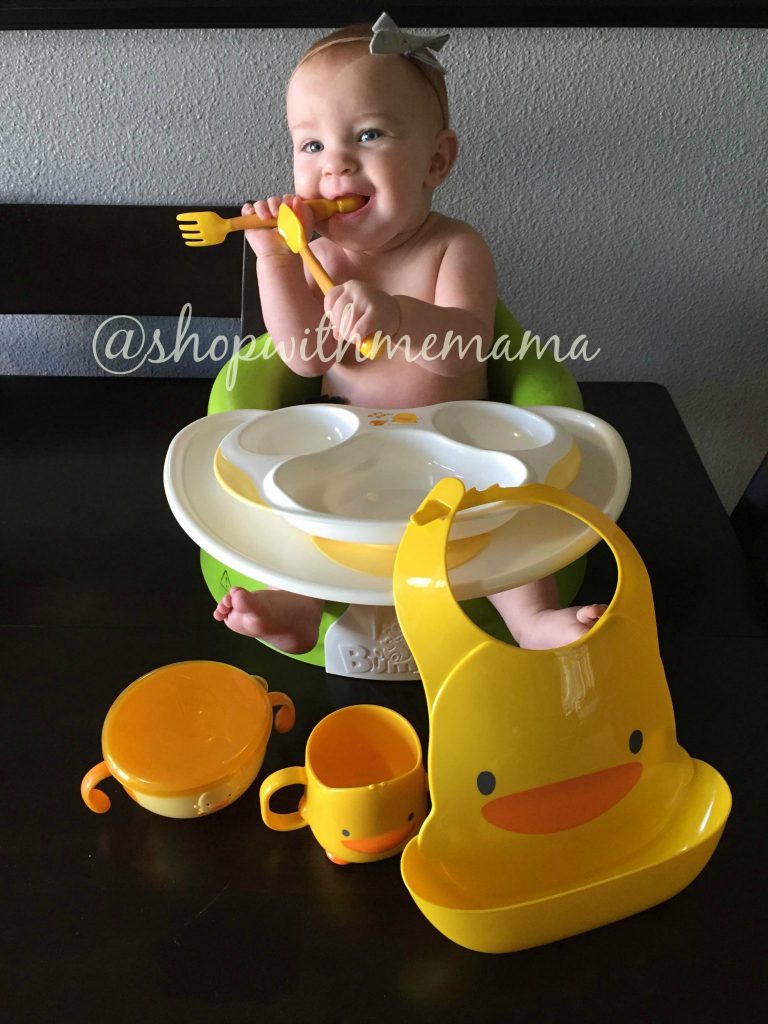 Toddler feeding gift set-
 I'm just now starting to feed my 6 month daughter real food! Right now I'm using the utensils and suction plate!! The suction plate is awesome, it stays in one spot when I'm trying to feed her and the spoon and fork are comfortable to hold with cute little duckies on them! The spoon and fork can bend in direction. Once she gets older we will be using the cup, bib/food catcher, and snack holder! I can't wait!! Makes eating fun, and I can't get over how cute it is! Love this! Retails for $29.99.
What Do You Think of These Adorable Baby Products?