*Planting A Vegetable Garden From Scratch is brought to you by our sponsor, True Leaf Market.
Planting A Vegetable Garden From Scratch has been trying since we moved to Idaho in the spring of 2016. The earth here is not kind to plants, at least where we live. Our soil has a lot of gravel and it is like clay. So, getting plants to grow has been hard for us!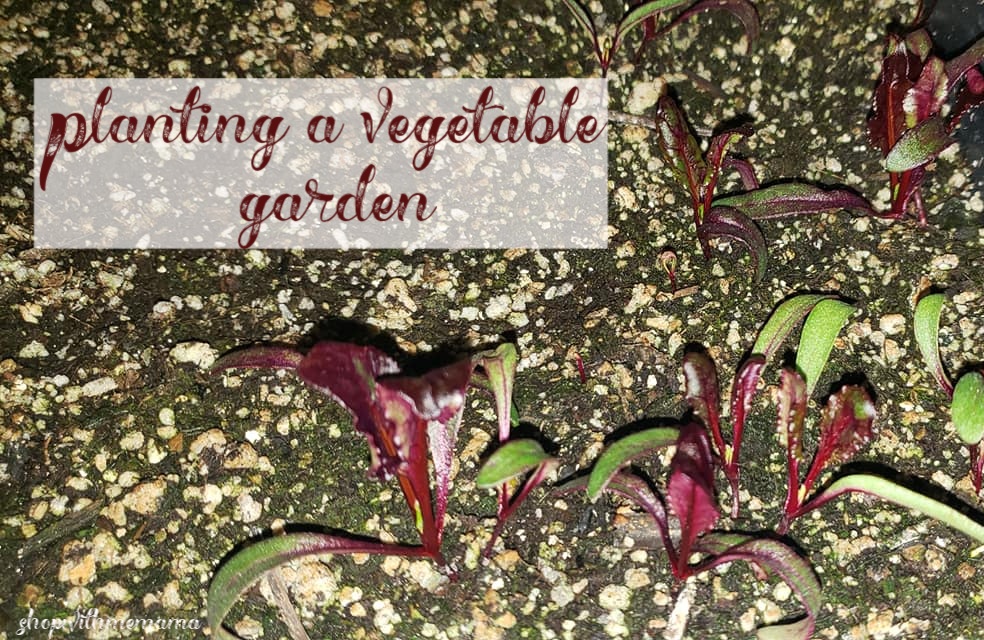 We have come to accept that our soil is not very good so we have improvised a bit. We recently had some fill dirt delivered to us for our garden this year. The soil is soft and full of nutrients, which is SO important when trying to grow a vegetable garden (or any garden).
We plowed a section of our yard for the vegetable garden and as we plowed it we mixed in the soil that was delivered to us. So, now the garden soil/area is just right for us to start our garden. Hopefully this year will be the year for growing our vegetable garden. I sure do miss planting a vegetable garden!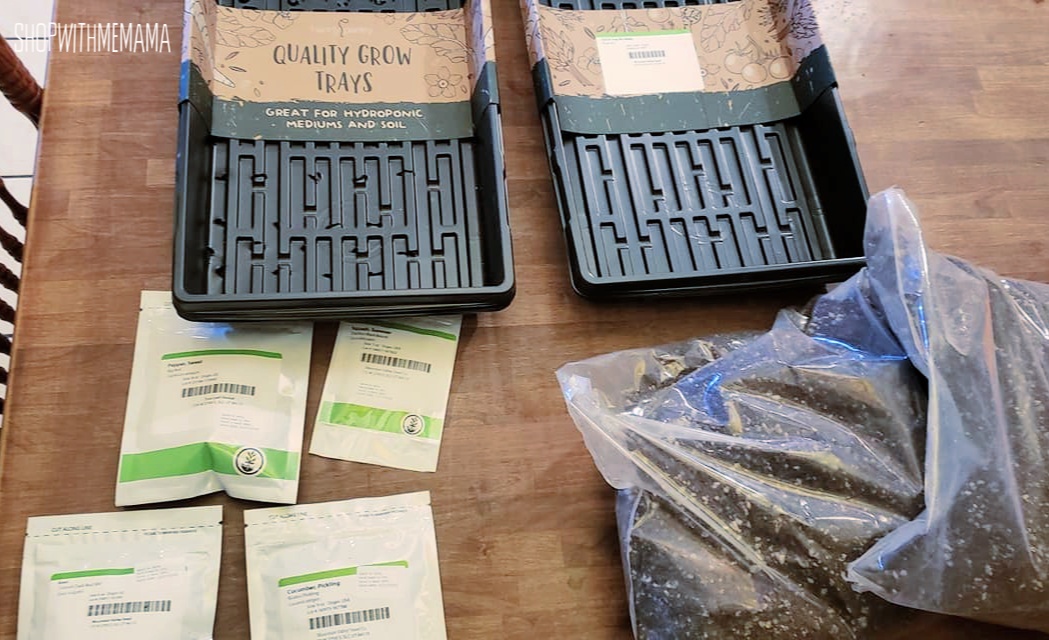 Planting A Vegetable Garden: It Starts With The Right Seeds
It is so true when I hear people say 'it starts with the right seeds' when it comes to planning and planting a vegetable garden. Seeds are a huge factor and so is the quality of those seeds. So, finding the right place to purchase your vegetable seeds is equally as important.
In the past, we have always bought our seeds from Walmart. You know, up in the front of the store when you first walk in? Ya, those seeds. And, though some of them grew great, a lot of them just never grew or they did grow but then died quickly leaving me so sad! However now, we are purchasing seed from a trusted place, True Leaf Market.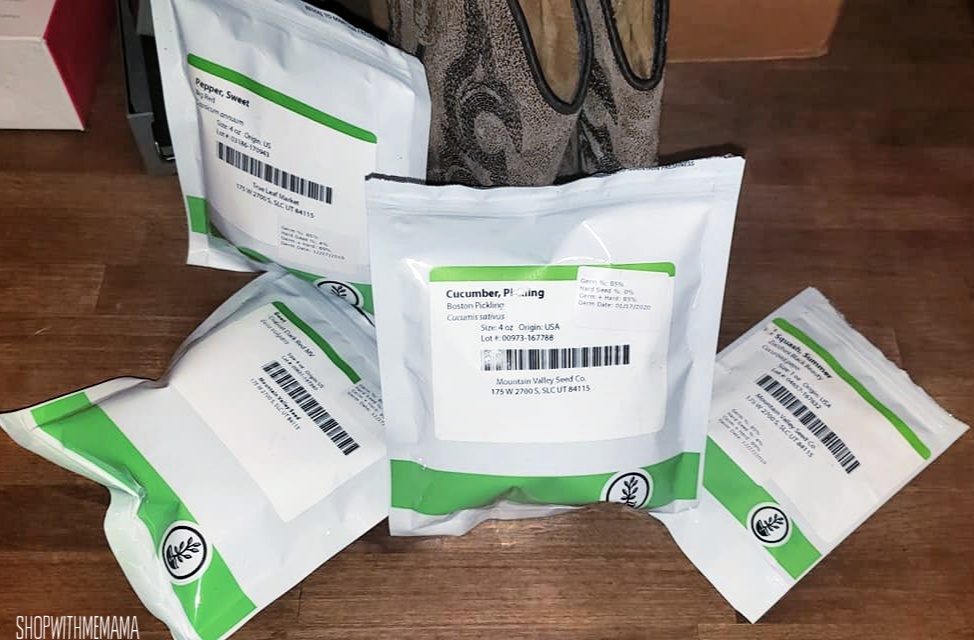 True Leaf Market Vegetable Seeds are quality seeds and True Leaf Market has a huge assortment of seeds to choose from. I had so much fun browsing through their selection with my two boys. We decided on several that we thought would do well here.
We chose the following seeds to start our vegetable garden this year:
*Sweet Big Red Pepper (Capsicum annuum): These seeds like sandy, clay, and heavy soils that are well-drained, but moist. This crop can grow to 1-2.5 feet tall and 1-3 feet wide. These peppers do well with tomatoes, basil, and eggplant. They have very sweet thick flesh and the pepper turns from green to red. Fruit are three to four-lobed, blocky, 4-inch bells.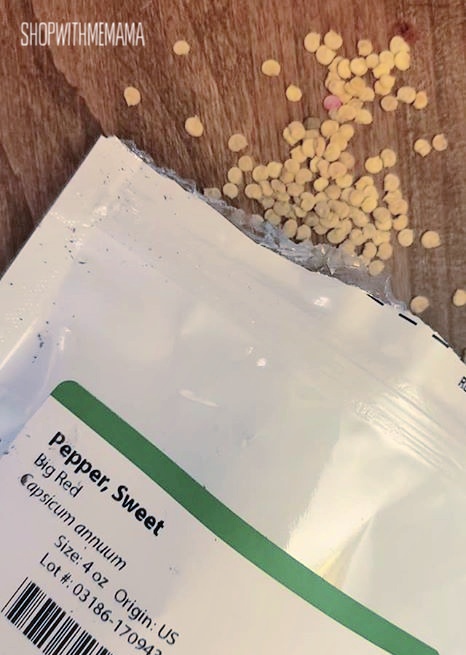 *Boston Pickling Cucumber (Cucumis sativus): Thes cucumber seeds need full sun and should be planted in warm soil with a pH level between 6 and 6.8. Sow the seeds an inch deep with 36 inches between plants. If you are using a trellis, a foot between plants is adequate. Cucumbers will need regular watering while growing. When ready to harvest, cut the Marketmore 76 cucumbers at the stem. Fruits grow to a size of 8 to 9 inches long and 2 ½ inches across. Their skin is smooth and dark while its flesh is light green and juicy.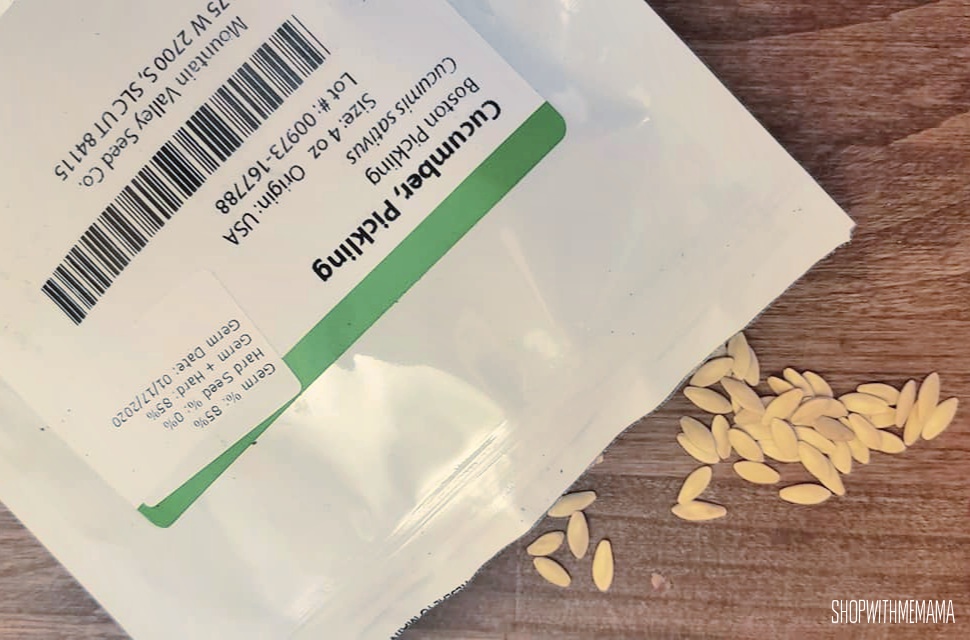 *Detroit Dark Red Beet (Beta vulgaris): These are also known as beetroot and blood turnip. They are known to grow in chilly spring weather and are mostly problem-free except for occasional aphids or flea beetles. These can be bottled or pickled and are perfect for canning.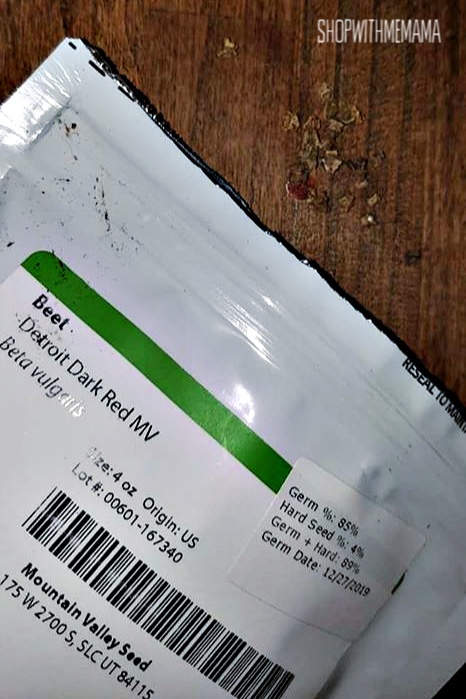 *Zucchini Black Beauty Summer Squash (Cucurbita pepo): These grow pretty quickly and are quite bountiful. It is best to harvest these while their skin is still tender and the crop is not too mature. It grows about 5-8″ in length and about 3″ in diameter. You can grow these in a container with good drainage. This plant needs a good continuous source of lighting and adequate moisture. The seeds are typically fertile for at least 4 years.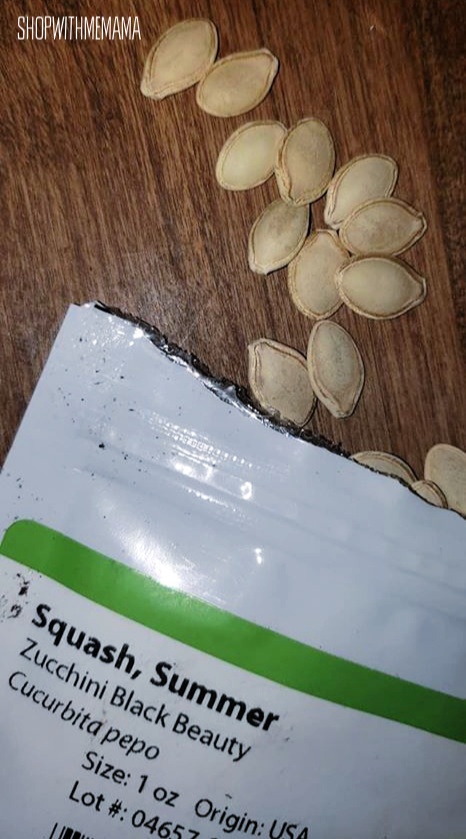 We decided to start these plants in a planter and then when they are starting to grow, replant them outdoors. I decided to do it this way because we are still getting frost in the mornings and I did not want them to die. I really want a successful vegetable garden this year and this was the best way to do it for us.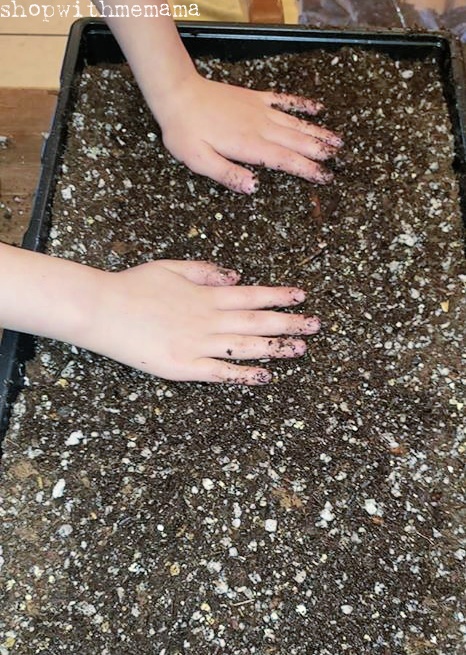 My two boys did the honors of planting these in two growing trays. I mixed our outside soil with some potting soil. After about 2 weeks, we starting seeing some plant growth from the seeds. It is exciting to see them start to grow! It is also a great opportunity to educate my two boys on how to grow a vegetable garden from scratch. A good learning experience for us all!
Planting Vegetable Seeds Indoors
Follow the directions below to help get you on your way to growing your vegetable garden!
*Make sure that you have the right kind of container to grow your vegetable seeds in
*Add your soil to the containers and wet your soil
*Press the seed into the top of the soil (usually about an inch or so from the top of your soil)
*Water when the soil feels like it could use more moisture (I usually watered every other day or so with a watering can)
*Once sprouted put the plant under grow lights or replant outside in your soon-to-be vegetable garden
Look! The Beets Are Growing!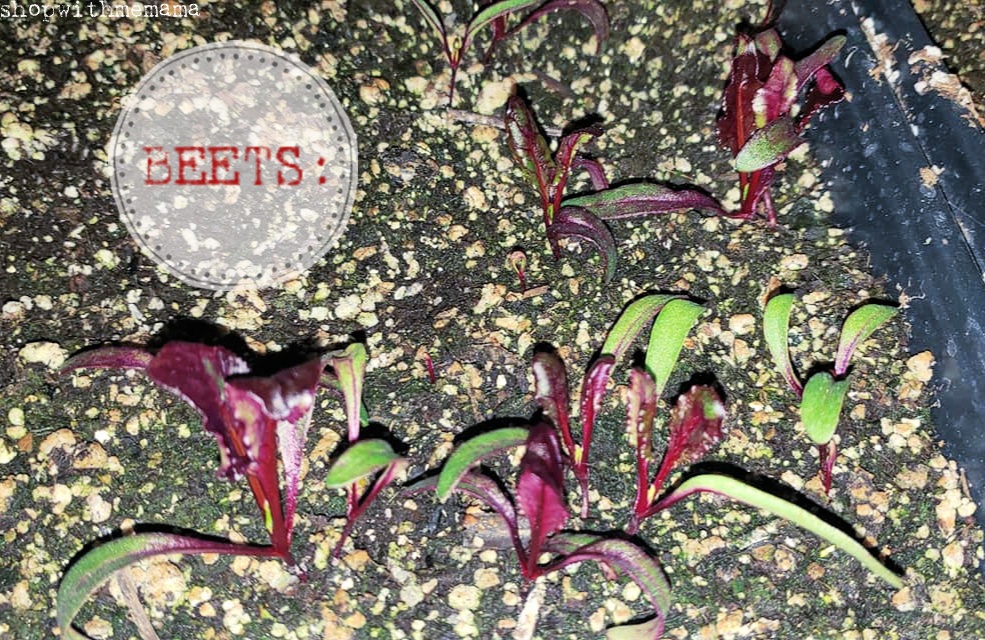 Plenty of sunshine, regular watering, and the occasional foray into the vegetable plot to do battle against assorted pests will ensure a bounteous harvest and nothing ever tastes as good as a home-grown vegetable garden! This gives me and my boys (my daughter wasn't interested in helping, sigh…) something to look forward to and be proud of!
Choose Your Vegetable Seeds
Choose your True leaf Market garden seed packets on their site. They have a lot to choose from!
Free Vegetable Garden Printable!
Download my free printable Vegetable Garden Checklist!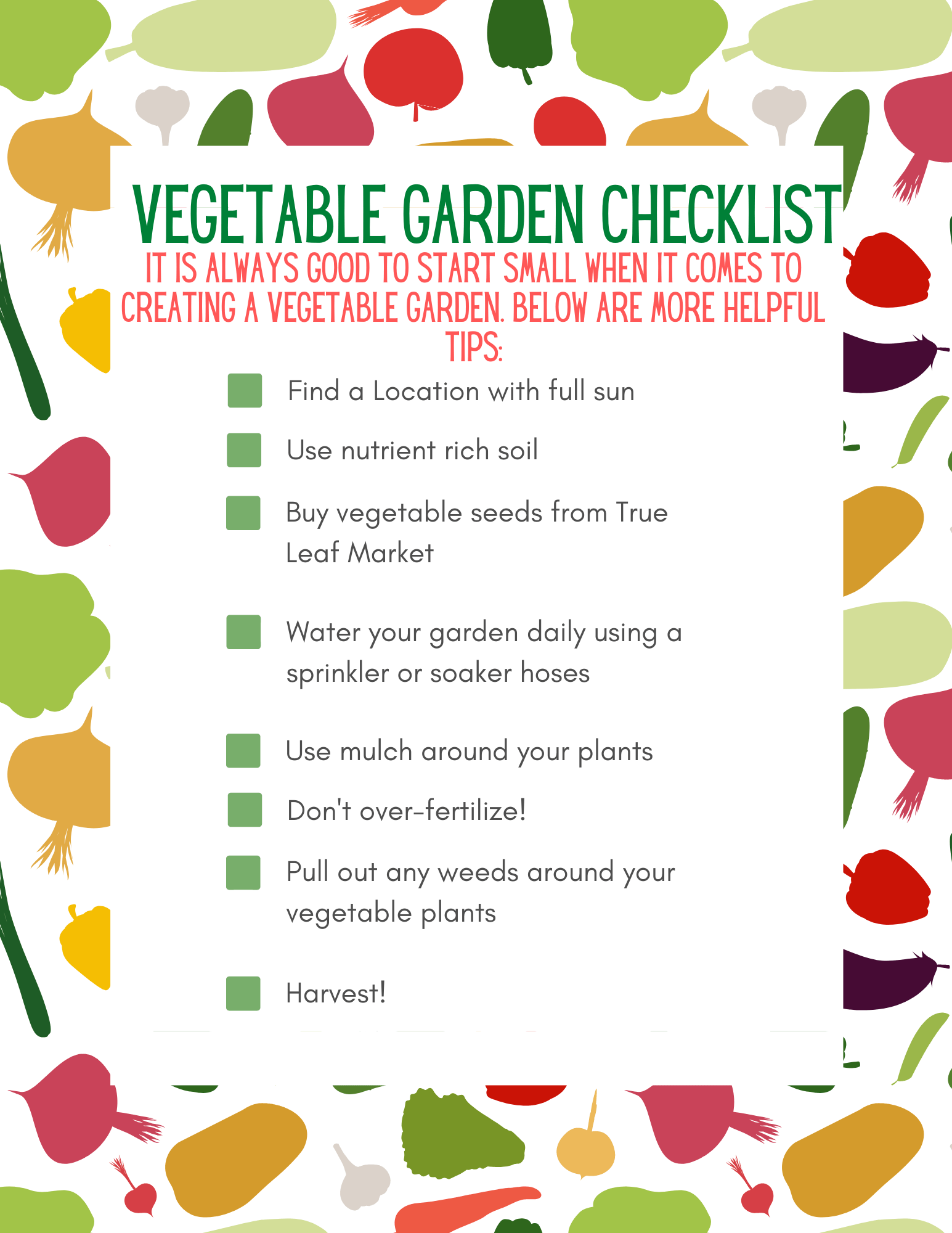 Have you ever planted a vegetable garden? What tips do you have to share???
PIN IT!