Let's face it, kids love what us parents have. I am mainly talking about our phones! I can't tell you how many times I have had to give up my phone while waiting somewhere, just so my child could play a game and stay busy! I allow it, but I don't like it!
*PlayMG IS Unlimited Android Entertainment! Product was received, opinions are mine. This post contains my personal affiliate link.
One way to avoid having to give up YOUR phone is to buy your child the PlayMG! PlayMG IS Unlimited Android Entertainment and my children are loving it!
I have one for my son and my hubby grabbed the other one. My hubby downloaded my son's favorite music onto his and my boy will sit there and listen to his music with his headphones. He absolutely loves everything that the PlayMG can do! It is an iPod, gaming system and SO much more!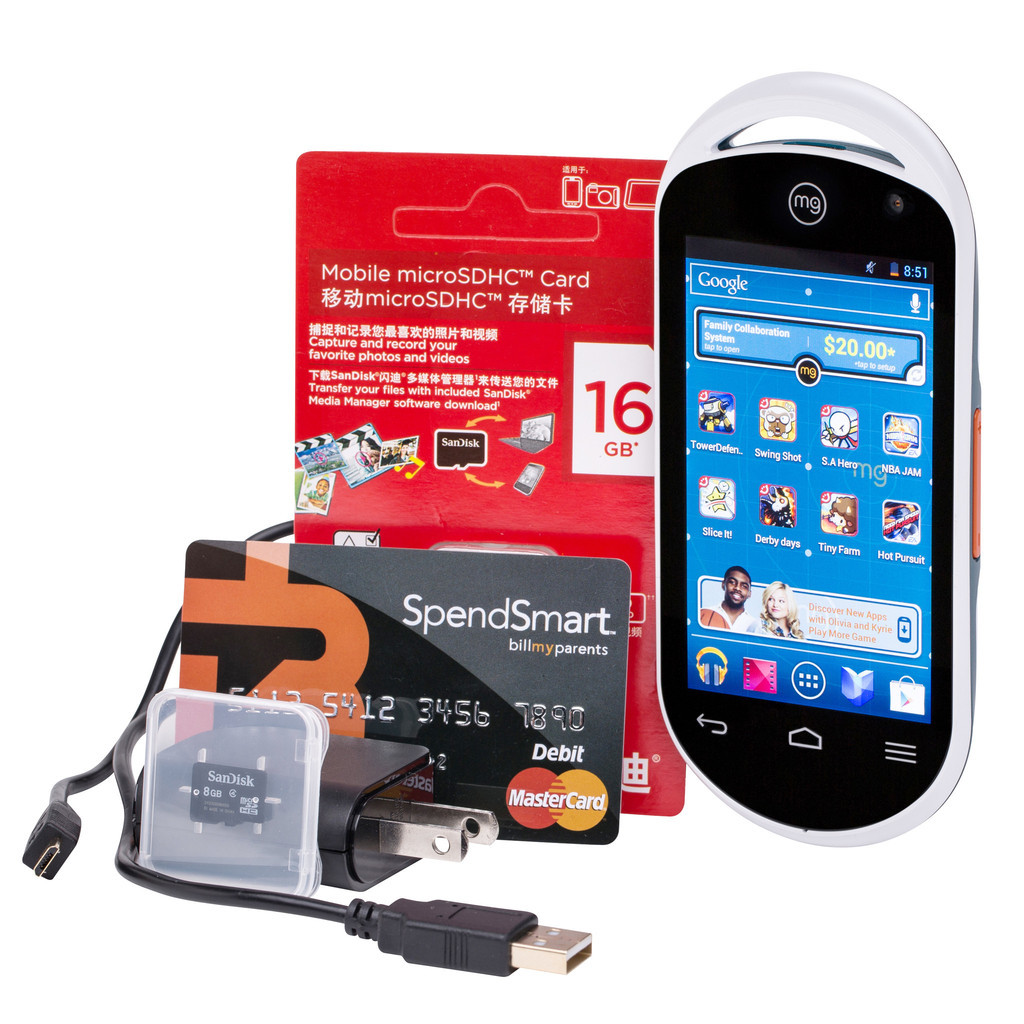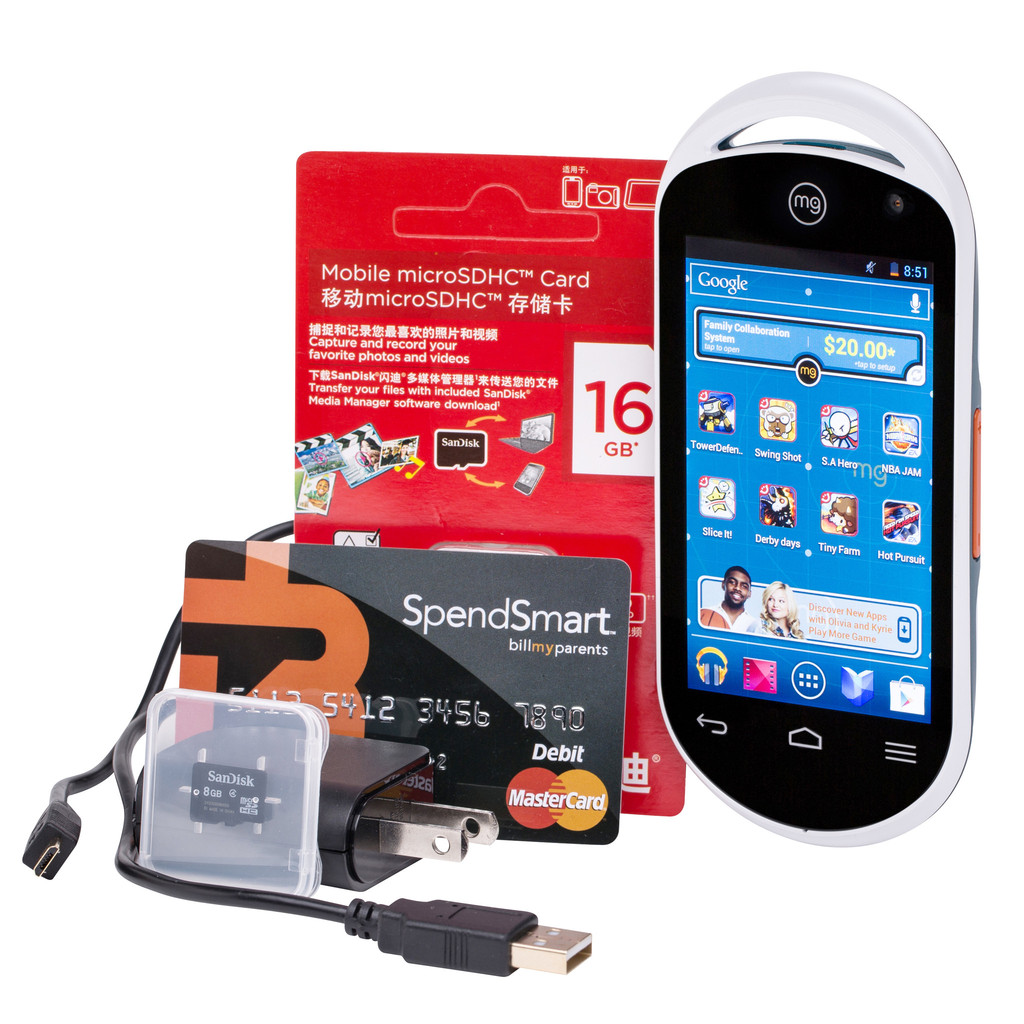 PlayMG is a pocket-sized (just like mom or dads phone!) all-in-one entertainment system specifically designed for young people who do not have a smartphone. With no monthly charges or expensive cartridge games to buy, PlayMG enables you to enter the world of portable "freemium" apps via the Google Play platform.
PlayMG has WiFi access to Google Play with an endless amount of apps, games, music, movies, TV Shows, books and much much more! Total access to the Internet. Does not require an expensive monthly data plan! Just sounds too good to be true!!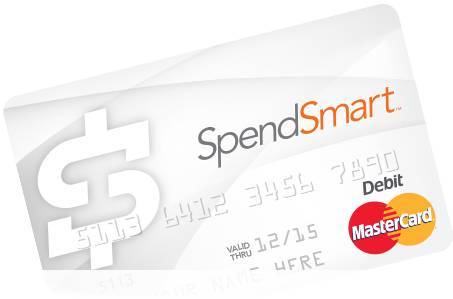 PlayMG has a very sleek, 4-inch touchscreen so kids can have fun playing their educational games! Plus, included with every PlayMG is an optional dedicated SpendSmart™ Prepaid MasterCard that helps manage app spending. Get $10 free when you sign up and add at least $10.
Manage your app spending through a real-time balance on your home screen. Nothing could be easier! This really helps for when my kids want to purchase something, they have a spending limit and can only use the money, if they earn it!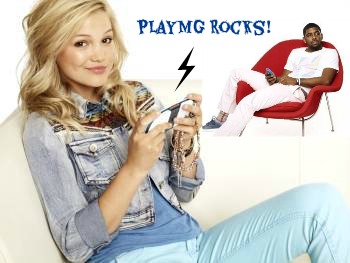 PlayMG IS Unlimited Android Entertainment!
TV Star Olivia Holt & Basketball All-Star Kyrie Irving Provide Weekly App Recommendations! This helps take the guess-work out of which apps are best or most fun! I love their PlayMG!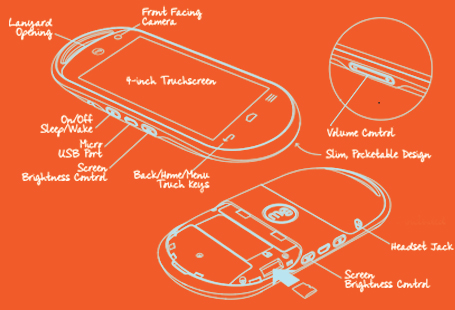 PlayMG Product Specifications
Wireless Internet (WiFi: 802.11b/g/n)
Includes 8GB microSD card
Supported Audio Formats: MP3, AAC, FLAC, OGG, WAV, WMA
Supported Videos Formats: AVI, DivX, H.264, and MPEG4
1880mAh for Long-life battery:
(3.75 hours Playtime, 4+ days stand-by).
1 Year Limited Warranty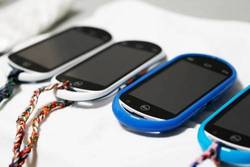 Buy
You can purchase the PlayMG online at http://shop.playmg.com/ or on Amazon.com.