* Delicious Breakfast Choices for Even the Pickiest Eaters. This post contains my personal affiliate link.
Ever since my littlest one has been experimenting with new foods, I have tried to make sure that most everything he puts in his little pie hole, is nutritious to some extent.
Delicious Breakfast Choices for Even the Pickiest Eaters
He gets plenty of fruits (strawberries, blueberries, kiwi, banana, etc) and lots of veggies (beans, peas, carrots steamed, sweet potatoes, etc..), so I am not too worried about him NOT getting enough of the good stuff because he is constantly eating it!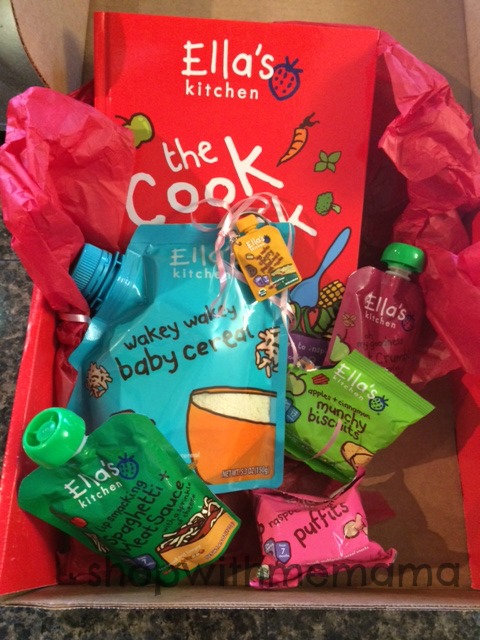 But, sometimes I want a healthy and EASY option for him. I don't have time EVERY day to cut up fruits and veggies for him, so I do like to rely on other healthy options for him. I received a great assortment of foods from Ella's Kitchen, to try out on my little guy. He really really liked the fruit pouches and packaged treats the best.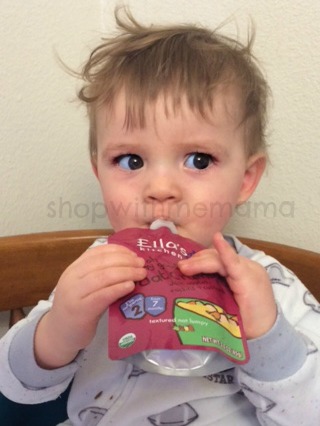 Could it be possible that your parents were right when they said breakfast was the most important meal of the day?? Turns out they knew what they were talking about – especially when it comes to a growing baby!  As little ones are growing their body and brain need fuel to thrive, making breakfast of the utmost importance.  I still breastfeed my baby, so that is what he always gets first and foremost. After I breastfeed him, he will then get other things to eat. Lately, he has been getting the Ella's Kitchen Brekkie and Wakey Wakey baby cereal and other days he will get the Smoothie Fruits.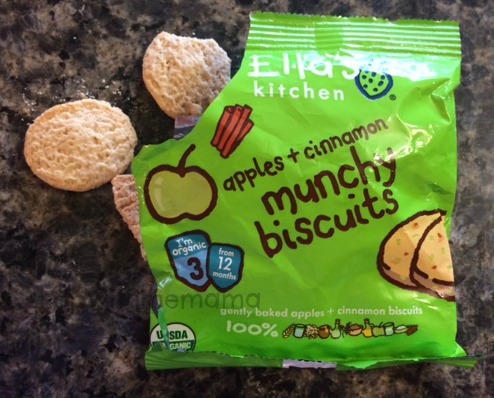 The Baby Brekkie and Wakey Wakey baby cereal organic ingredients break down over time to help keep their little tummies full! My son really likes this cereal.
Smoothie Fruits are 100% organic fruit smoothies for toddlers and for younger babies. They are perfect to pop in lunchboxes, or to enjoy a fun fruity snack on the go. Kids love to shake, squeeze and slurp our 4 yummy smoothies. They're a great way for babies and toddlers to enjoy healthy organic fruit! NEW Smoothie Fruits multipacks are available now in all four fruity flavors! My baby boy LOVES these fruit pouches (and so do my other two kids!). I was happy to see they sell these at my grocery store 🙂
The red cookbook that this package came with is awesome! It is filled with FUN kids foods that I and my kids can create together and they are all healthy!! LOVE this book! It will definitely help me out in the kitchen, to help me with meal ideas for my picky eaters!
I am very pleased with how these taste (yep I tried them too) and my kids really like these too. I am happy I tried them out and now we buy them all the time! These are  Delicious Breakfast Choices for Even the Pickiest Eaters! Have your kids tried them yet?