Disclosure: I got this product as part of an advertorial. Opinions are mine.

 

This post contains my personal affiliate link.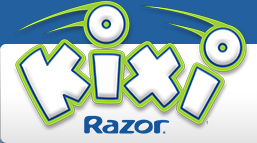 Razor Jr. Zombie Kix Review
This is one cool scooter! My son received the Razor Jr. Zombie Kix scooter to check out! If you love zombies, than this is the scooter for you 😉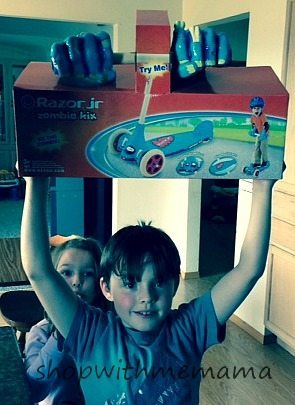 Some assembly is required, but it was simple to put together and soon my kids were scootin' around the house and driveway on it. What is different about this scooter, is that it has big zombie hands on the handles, that you place your hands inside of and it looks really cool! Looks like those are your hands 🙂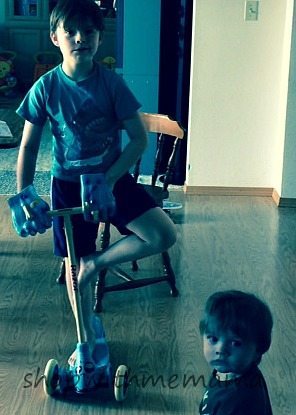 My son loved to ride it, but it fits my daughter the best as it is a Jr. type scooter, for smaller kids like preschoolers. It is recommended for 3 years and up and up to 45 lbs (but my son is around 64 lbs and rode it fine..). The stand-alone design helps young riders build coordination and the tilt-to-turn feature helps them learn to steer. The handles are adjustable to some extent, allowing it less or more height. This is a very fun scooter for little kids and their friends! We have had tons of fun with it so far!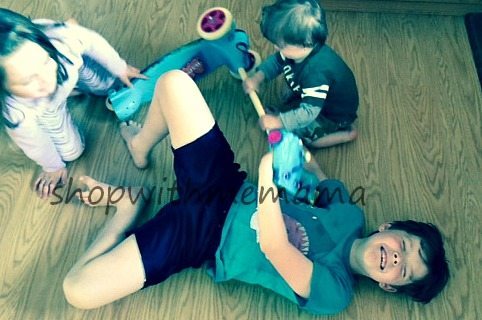 Buy
You can purchase the Razor Jr. Zombie Kix Scooter online at Amazon.com. It retails for $38.00.
Do you like this scooter? Would you buy it for your kids?