*Rejuvenate Your Skin With Mia Mariu. Products were received.
I love having smooth, glowing, beautiful skin. Lately, my skin has been acting up though and I am not quite sure why, sigh. I have been getting a few breakouts and on top of that, I need to have my face moisturized because I am aging.
Rejuvenate Your Skin With Mia Mariu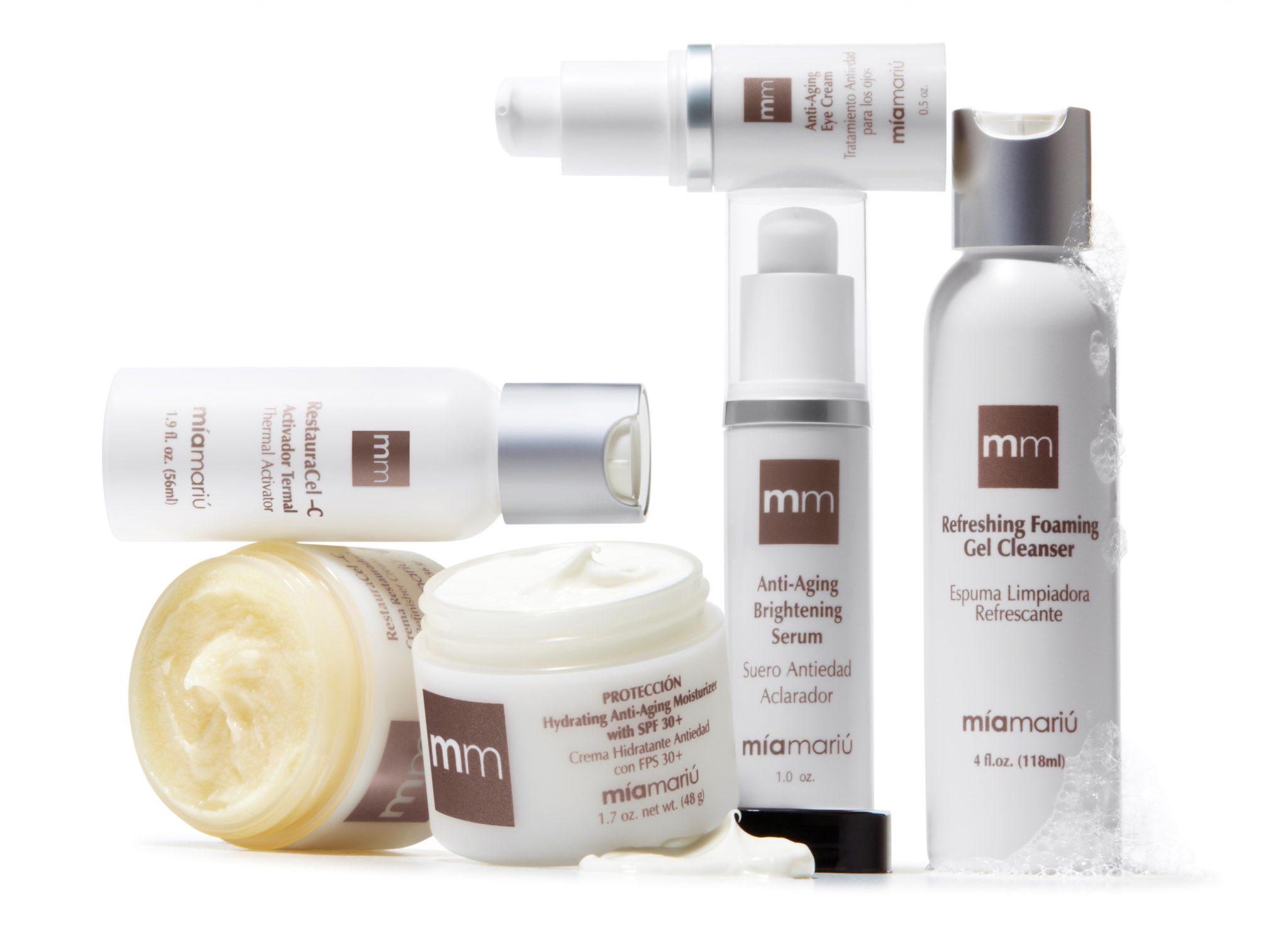 I was sent some great products to review, from Mia Mariu. I was sent their Rejuvenate Your Skin Anti-Aging Pack. All of these products were put to the test and here is what I thought of them… Now I can Rejuvenate Your Skin With Mia Mariu!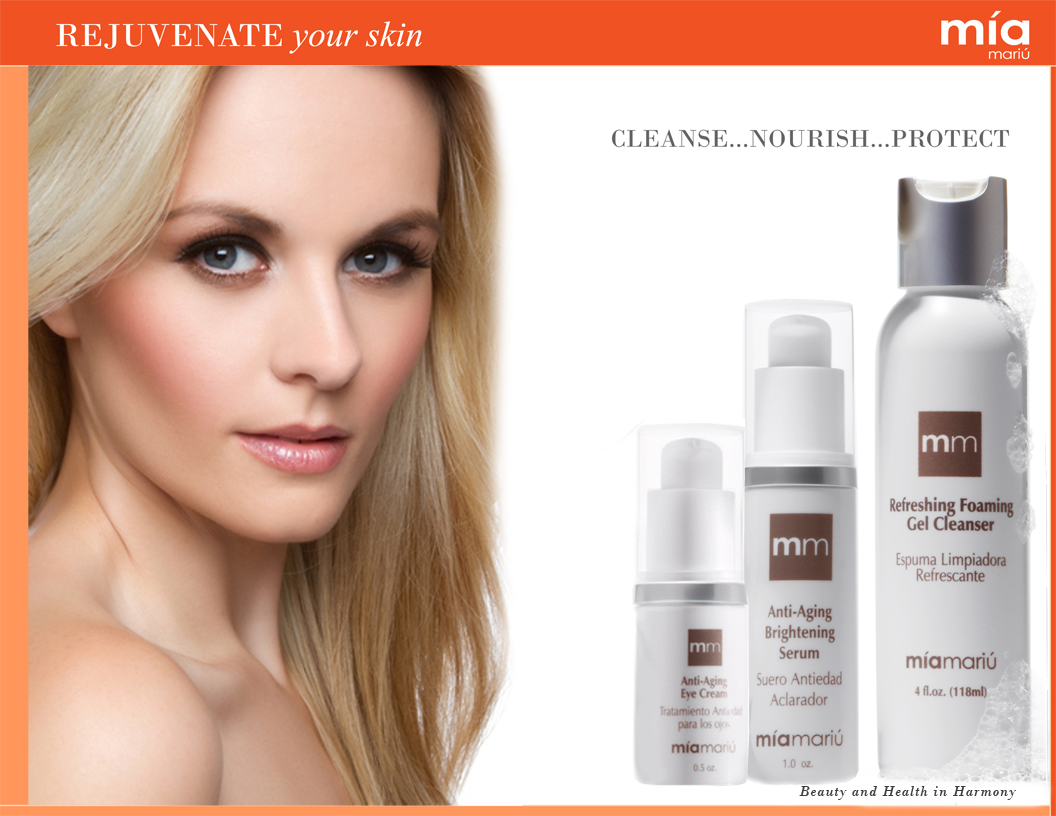 My Thoughts!
Mia Mariu has been a favorite of mine, that is no lie. I really like their products and how effective they are.  This pack contains a Refreshing Foaming Gel Cleanser, an Anti-Aging Brightening Serum, and an Anti-Aging Eye Treatment. I was also sent samples of the WONDERFUL WONDERFUL WONDERFUL Restauracel-C Thermal Microdermabrasion Set.
The Refreshing Foaming Gel Cleanser is great. When you put it on your hands it is clear and once you rub it into your face, it foams up, cleaning your face wonderfully. It leaves my skin really soft and clean feeling. Love it.
The Anti-Aging Brightening Serum is great too. It goes on my skin nicely and sinks into it leaving my skin soooooo soft. It instantly seems to make the lines on my face less noticeable.
The Anti-Aging Eye Treatment works sooo well. It makes the lines around my eyes soften up and look less noticeable. It is gentle and does not irritate the skin around my eyes. I love this stuff.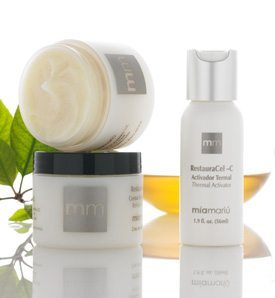 Now, if you are searching for a microdermabrasion set, I HIGHLY recommend buying or at least trying some samples of the Restauracel-C Thermal Microdermabrasion Set. Oh my goodness, it works soooo well. I will be buying this for myself.
My skin on my face has NEVER been sooo smooth and clean looking, ever. It actually glows and is flush, after using this set. This is a set of two products. RestauraCel-C delivers dramatic skin restoration benefits with the powerful Vitamin C micro resurfacing spheres plus deep thermal action that warms the skin to help open, purify and minimize pores as well as remove dead skin cells aiding in the penetration of other products.
What you do is put the refinisher cream in your hand, then put the thermal activator on it and rub it together for a warming sensation (and it will foam up), then you rub it onto your face. When you are done, rinse off. I use this on my neck and face.
I seriously have never experienced a product that works sooo well and makes my skin on my face and neck SMOOTH and sooooo soft. This is definitely one of those MUST-HAVE products for me and one that I want to tell the world about!!
Buy
You can purchase these products online at http://www.miamariu.com/
.Are You Going To Rejuvenate Your Skin With Mia Mariu?