*Product was received. All opinions are mine. This post contains my personal affiliate links.

I have to say, I love taking my nightly showers! That is my ONE time and one time only, I get to myself (unless my daughter jumps in too, sigh!). So, when I get into that shower, I want it to be LUXURY!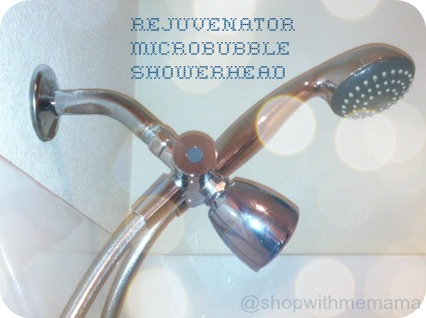 Of course the shower head is EXTREMELY important. I was sent the Rejuvenator Microbubble Shower Head to check out. I had hubby install it (only took him 5 minutes tops) and we left in our old one, so I could have a dual shower going on! Yes, you can leave your old one hooked up and use it WITH the Rejuvenator Microbubble Shower head!!! So cool 🙂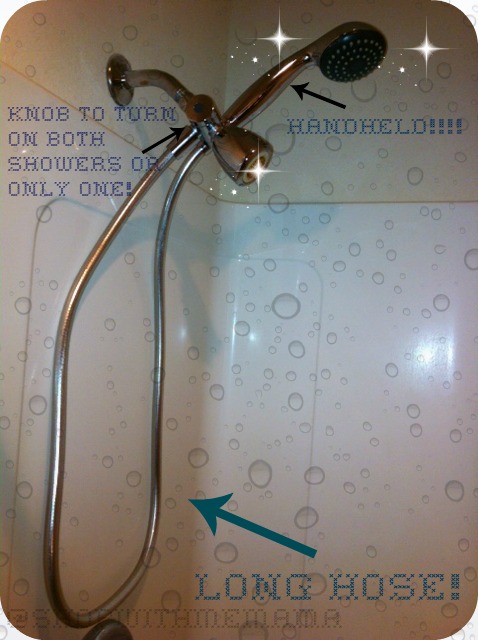 Things I Like About This Shower Head:
It has a long hose! I can reach all those hard to hit places AND I can clean my shower easily with it!!! Yay!!!
I love that I can still have my old shower head connected so I can get two showers going at once!!
If you don't want two showers at once, simply turn the little knob on the side and you can choose which shower head you want to keep on!
The install was super quick and easy!
The water is so soft coming out of this showerhead! It feels wonderful on my tired skin! My skin also feels like it maintains its moisture better too.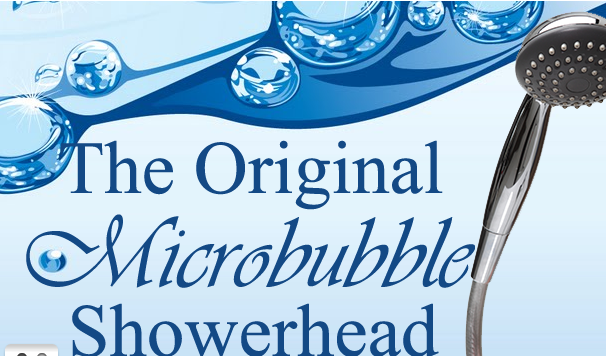 A Bit About This Showerhead:
The Rejuvenator distinguishes itself from other showerheads and bathroom accessories by using Microbubble Technology™. Microbubble Technology generates millions of tiny microbubbles that naturally cleanse, exfoliate, and rejuvenate the skin, for a healthier look.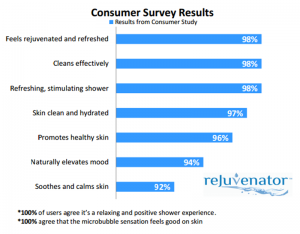 Buy
You can purchase the Rejuvenator Micro Bubble Showerhead
online at http://rejuvenatorproducts.com or on Amazon.com!