For over 38 years, Reviva Labs has been producing all-natural skin care products that help leave your skin super soft, healthier and more youthful looking. What female would not want that?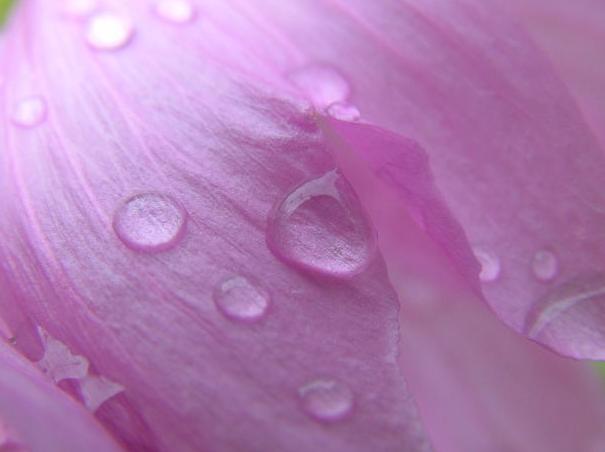 I am big, when it comes to age prevention and using beauty products that will help me achieve my almost lost, youthfulness! Reviva Labs helps me with that. I did receive some Reviva Labs products about 4 weeks ago and have been using them everyday since. I received the Collagen Fibre Eye Pad Kit w/Myoxinal, TGF Beta-1 Cream (Tissue Growth Factor) and Seaweed Soap All Vegetable.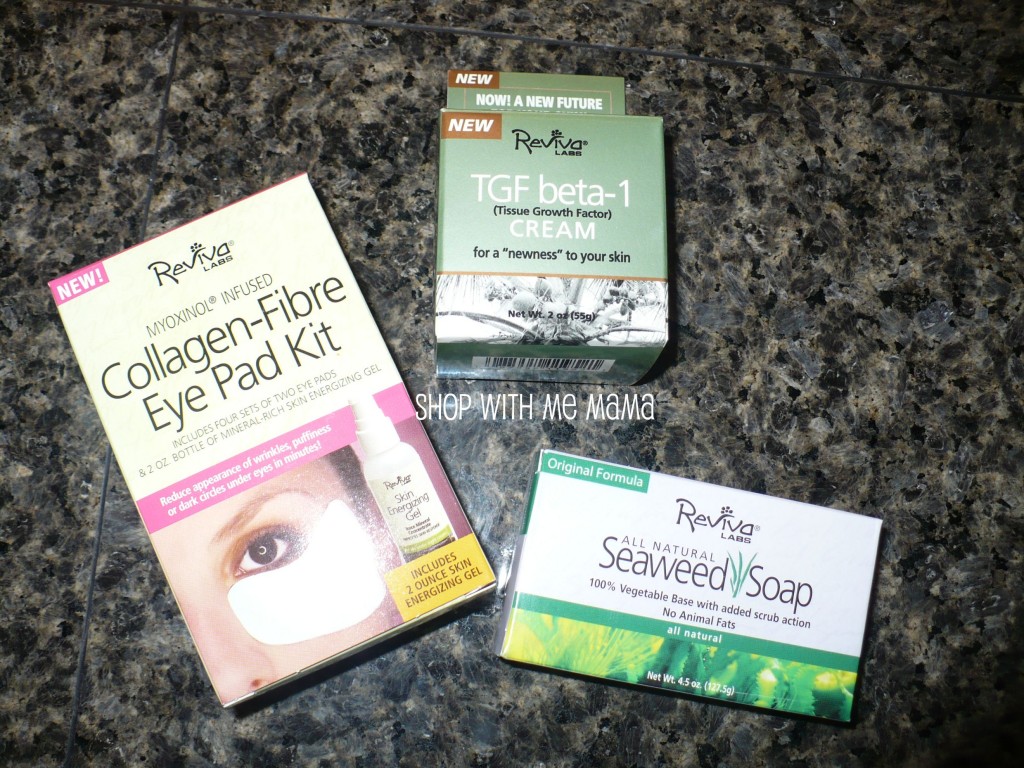 I will first talk about the  Collagen Fibre Eye Pad Kit. This is quite an amazing little kit. It comes with 4 eye patches and the Skin Energizing Gel. You wash your face. Pat dry and then put the Skin Energizing Gel, generously under each eye. Next you take out the eye patches, press them lightly onto your under eye areas with the gel stuff, and then use a wet cloth and press gently on each eye patch until it is molded to your under eye area. When it is moist, it turns into a gel like patch,  it is very cool! You leave it on for about 10-15 minutes, then just pull off and rub in remaining gel. When I did this, my under eye area was so. soft. I could not believe it. It also tightened, though it was temporary, my under eye area, leaving it smooth and very soft and my lines were barely visible, after using this. Do I recommend this? You bet I do. I love this!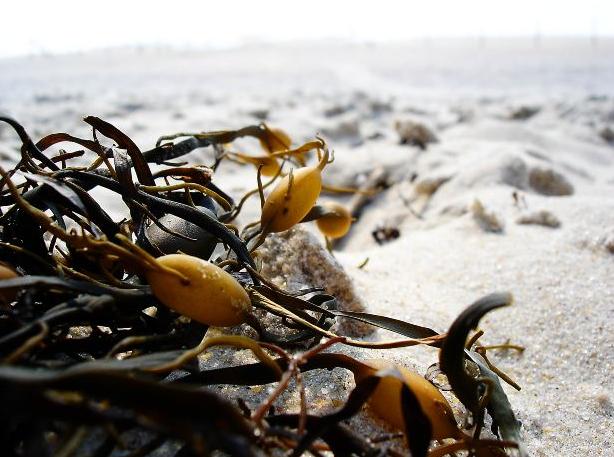 Next, I will talk about the TGF Beta-1 Cream. This cream is moisturizing and very creamy, but light feeling on my skin. It rubs in great. I only use this on my under eye area, laugh lines, neck and chest areas. I won't use it on my forehead or chin area as it does contain olive oil. This Cream features a brand new peptide… Palmitoyl Tripeptide 3 with functions different from other peptides and considered a high-tech "tissue growth factor". Partnered with Homestatine this combination influences cell metabolism, stimulating development and cell migration while determining their shape.This cream makes my skin feel softer and my lines are less visible when I use it on a daily basis.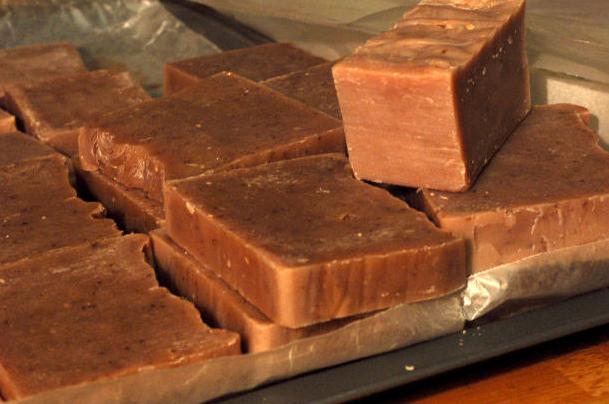 The all vegetable Seaweed Soap is nice. It has seaweed grains throughout it, so it actually exfoliates your skin very nicely. This is a plus for me since I use sunless tanner so much, it helps keep my skin soft and exfoliated. It does not really have a fragrance, and I kind of wished it did as I do love my soaps and lotions to smell really nice. But, it is a seaweed soap, so I would not think it would have fragrance. And, did you know seaweed soap is used as part of ones slimming or anti-cellulite routine? Yep, it is! It stimulates circulation and helps discharge toxins. This is one of the reasons why I wanted to try this soap out too! I love how it exfoliates my skin and how soft and flushed my skin is after I use this soap. I just wish it was bigger and it did not go away so soon, that is my only complaint!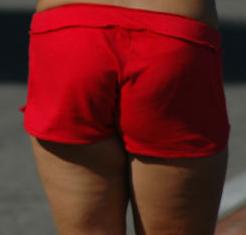 Buy It!
You can purchase beauty and skin care products from Reviva Labs by visiting them online at http://www.revivalabs.com
Disclosure:
I was sent product to review. These are my own honest opinions. This post includes my affiliate link.