*Product received. Opinions are my own.
I have always liked Robeez. They are adorable designs and a huge selection of soft soled shoes to choose from, for your little ones!
Robeez Soft Soles Are the perfect shoes for your little ones feet. My 3-year-old has had several pairs of Robeez. He ALWAYS has to have them on and when they are not on, he is more than likely searching for them while throwing a tantrum! Yep, he loves them that much.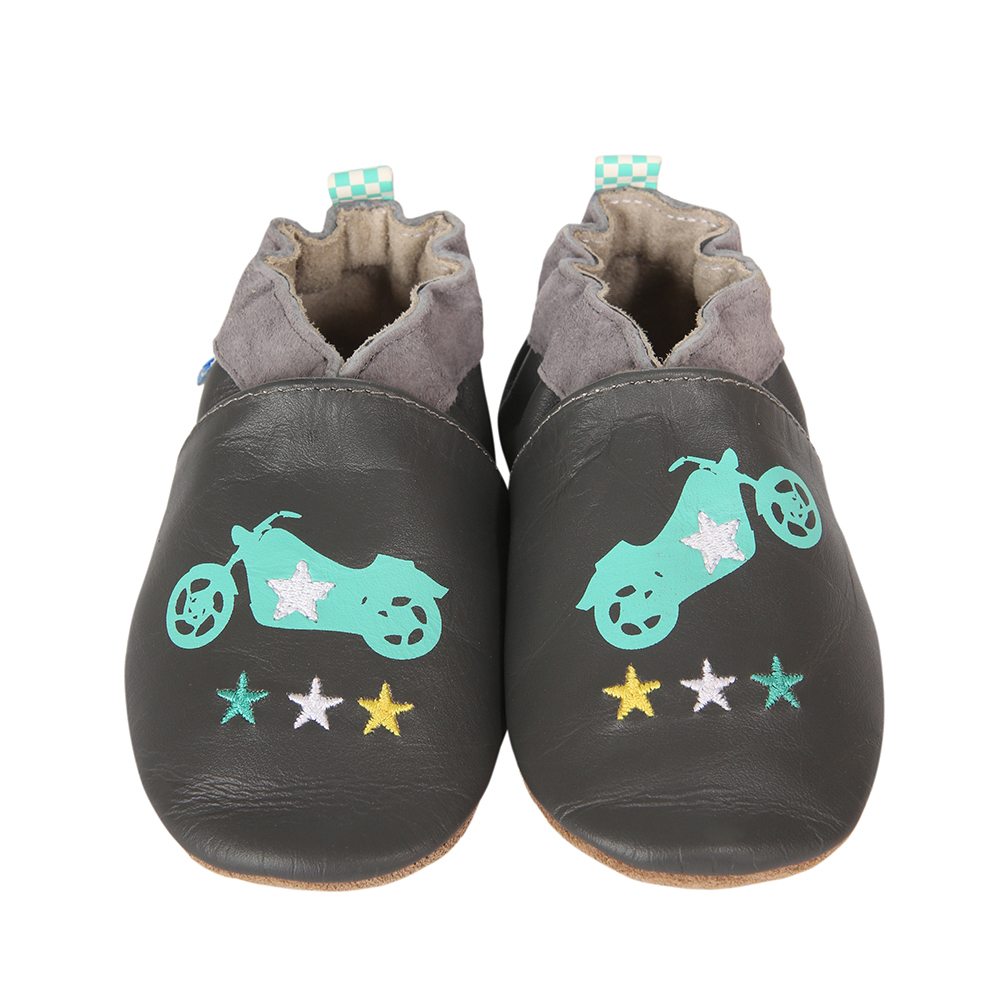 We received the adorable Motorcycle Cool Soft Soles to review. They are super soft feeling and oh so dang cute! These are a charcoal grey leather shoe and they feature screen-printed teal motorcycles and embroidered yellow, white and teal stars. The teal and white checkered leather banding on the heel of these shoes complete the look! These shoes are too cute!
Like all Robeez Soft Soles, these shoes feature a non-slip suede outsole, which protects your child from slipping, and an elasticized ankle band which will keep this shoe securely on your baby's foot.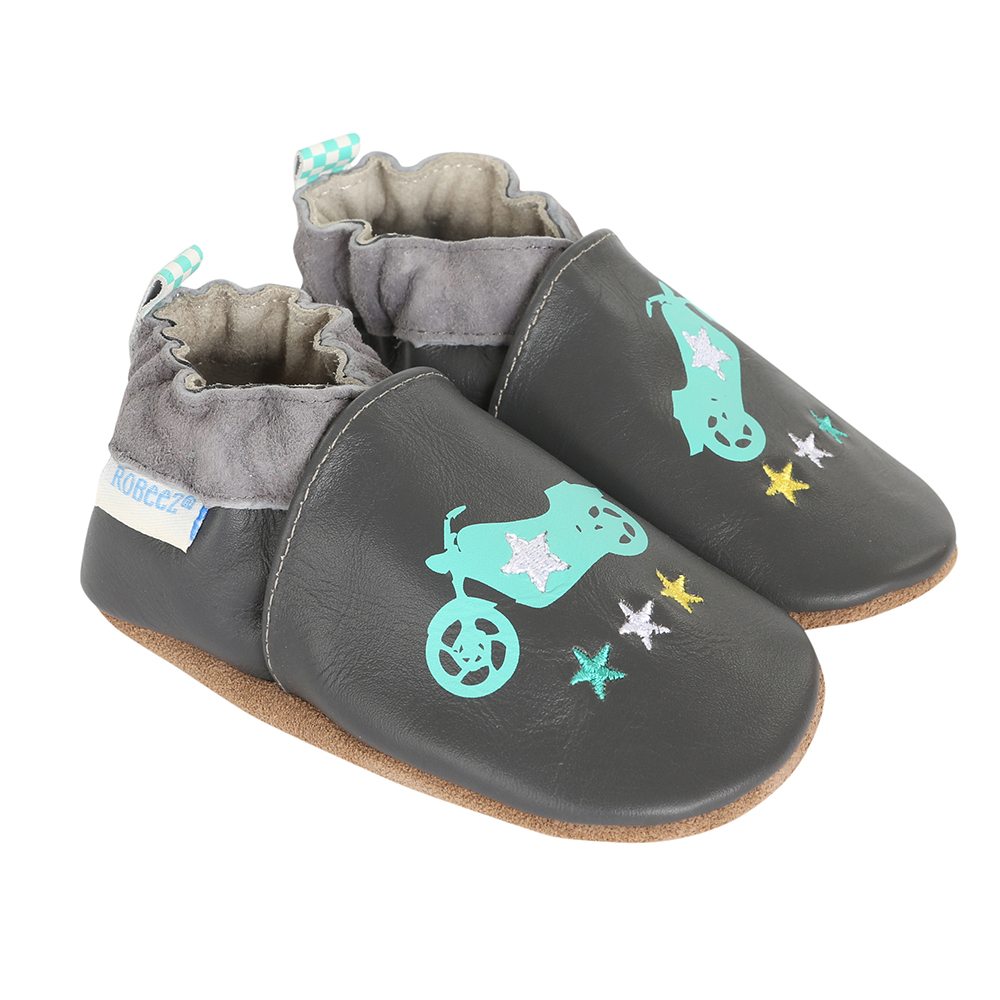 These shoes are great to wear indoors, like little baby slippers (but much cuter!) and outside on the patio. Of course, if your baby cannot walk yet, they can wear them anytime. The shoes are pretty good at staying on. When my baby was little, he had a pair and could not kick them off his little feet. So I was happy about that!
Buy
You can purchase Robeez Soft Soles online at http://www.myrobeez.com/. The ones I received, retail for $19.99.
Get Social!
Connect with Robeez on Twitter, Facebook, Pinterest and Instagram!
Which Pair Of Robeez Soft Soles Do You Like Best?