*RoseArt Extreme AirBrush Studio. The product was received. Opinions are mine. This post contains my personal affiliate links.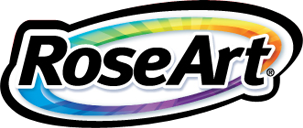 There is nothing better, I think, then my children being creative and using their imaginations. Since the weather is getting colder and it is getting darker outside, it is time to put on our thinking caps and find creative outlets for the kids!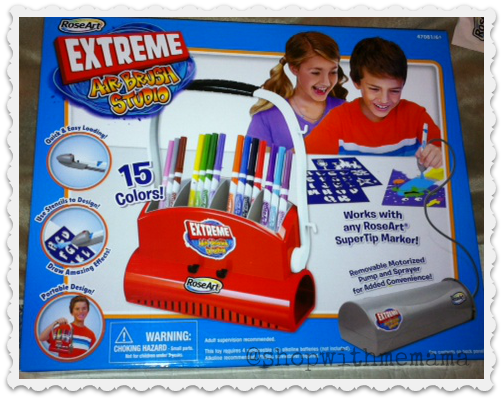 The RoseArt Extreme AirBrush Studio is one way to get those creative juices flowing! We received this to check out and it came at a very good time! It had been cold and rainy out and my kids were getting antsy for something creative to do!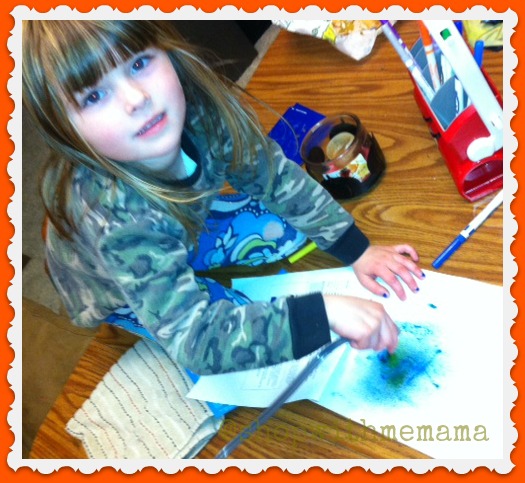 Now, this product has been available for over year but this is the first time for us, to check it out. There are many other products out there that do similar things, but this one airbrushes for longer periods of time and it does not require you to pump it, before airbrushing. You simply put the ink pen in the holder and press the button!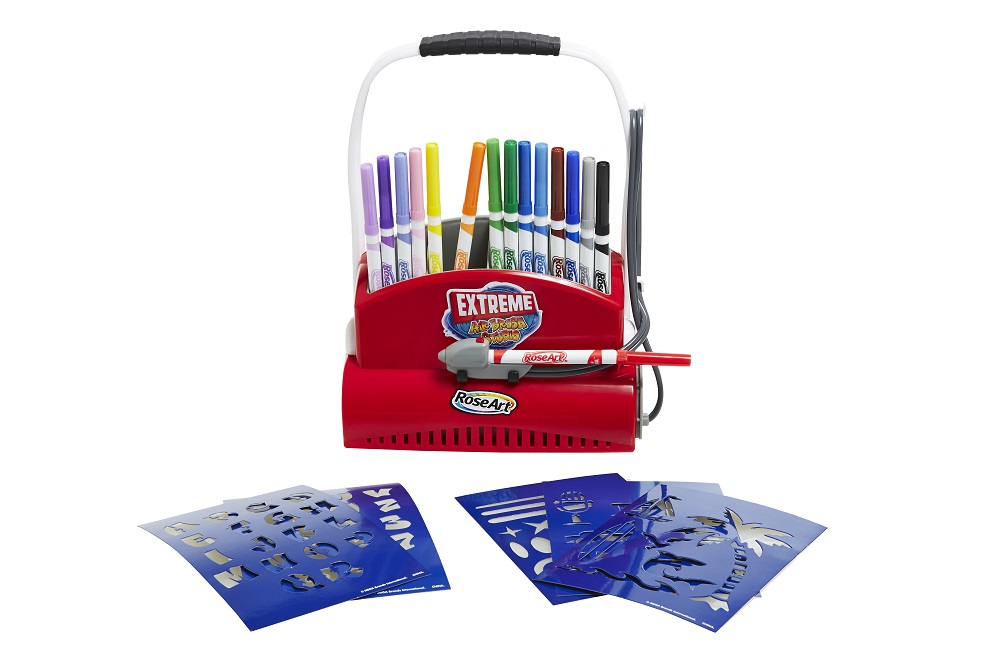 This is a motorized airbrushing kit that allows your kids to easily create some fun masterpieces! I even had fun doing a few myself! It is simple to make your markers into paintbrushes! It comes with five stencils and 15 SuperTip Markers so that you can create some seriously funny scenes with your RoseArt Extreme AirBrush Studio machine!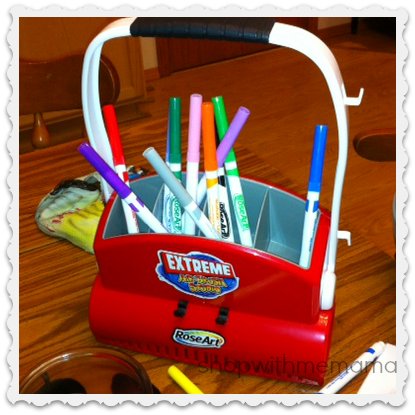 It all comes in a cute caddy which carries not only the markers but the stencils and air compressor too! The only thing I wished, was that the places where the markers go into, I wish was a bit deeper as the markers kept falling out easily when carried. Otherwise, it was perfect.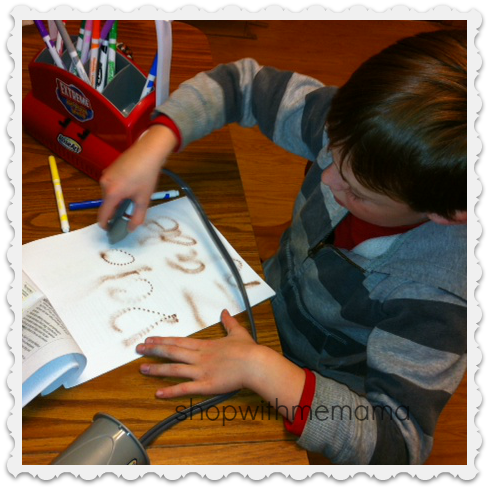 This also requires batteries (AA) Which are not included, so make sure you have some on hand when you pull this out for the kids to use!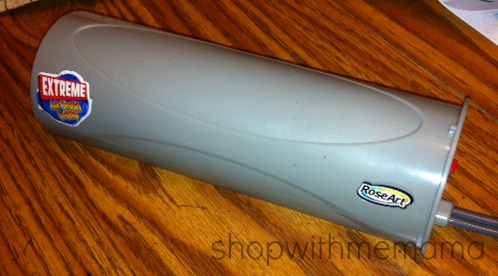 I think that a cheap tablecloth underneath the airbrushing would be good as it can get on stuff if you are not careful. You are airbrushing, after all!
Buy
You can purchase the RoseArt Extreme Air Brush Studio online at Amazon.com. It retails for $18.49.