*This post is brought to you by, Safari Tales. Opinions are my own.
Now a days, kids are on the internet, on tablets, smartphones, etc. It is crazy how much time a child spends using these devices, each day. Sure, I do give my kids time limits, but it is still insane how much technology is a part of their lives, all of our lives!
My 7-year-old daughter, is not too bad. She only gets on her tablet in the evenings when she wants to just have quiet time. To ensure that her time on that tablet is not wasted, meaning to make sure she is learning while on the tablet, I help her choose games that encourage her to read and games with fun learning puzzles too.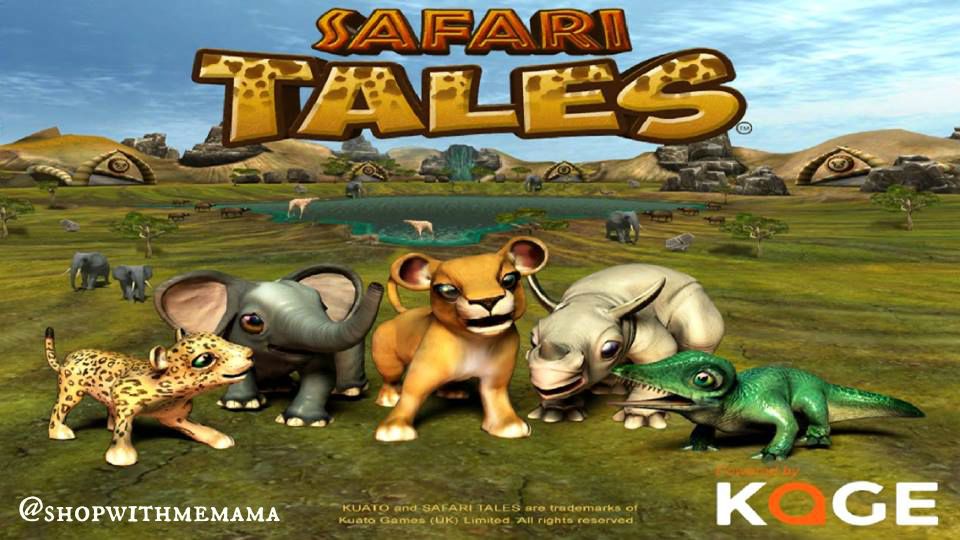 One of the games she likes to play a lot, recently, is called Safari Tales. Safari Tales Is An Educational Safari Adventure Game! It is really cute and she seems to be really enjoying this game so far. I downloaded it for her about 2 days ago and so far, so good!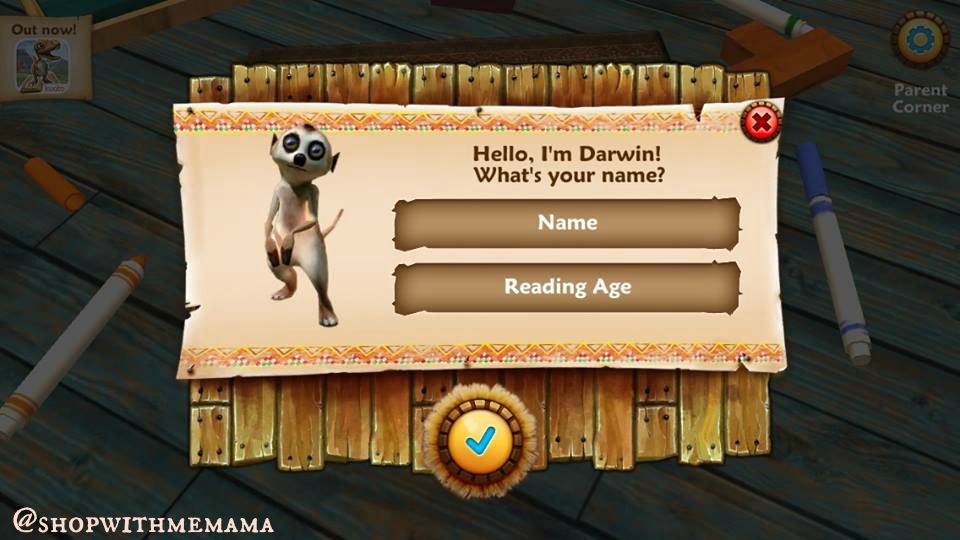 Safari Tales is a fun safari adventure for your little one! You get to explore your way around a magical safari land with your 5, adorable, baby animal friends! You discover and learn amazing facts and then turn each adventure into your very own storybook!! Doesn't this sound fun?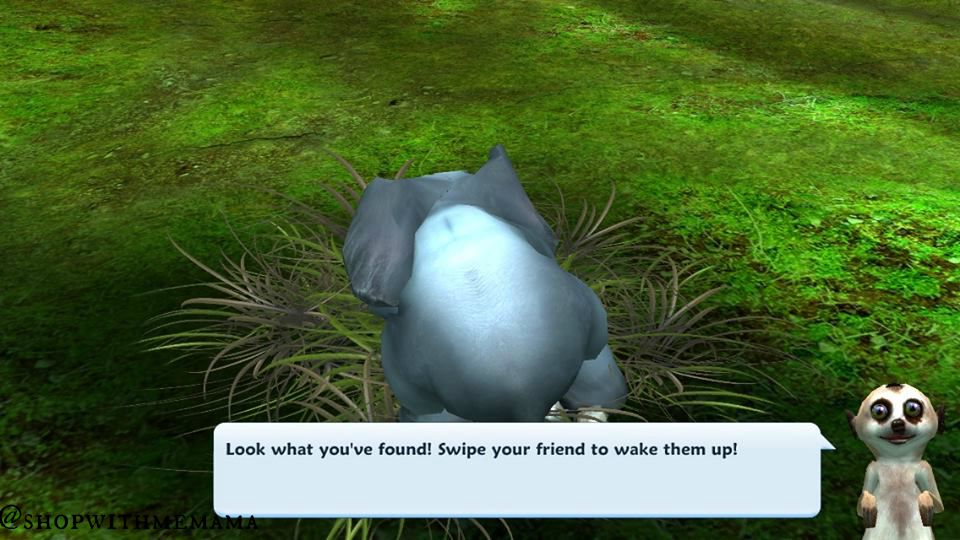 About those 5 little baby animals, you have to find them all first!! When your child first enters the game, he/she will have a task to wake the adorable baby elephant! As your child explores this fun island, they will discover and hatch four other cute animals!! After you find them, you have to care and nurture them! Seeing if you can discover them all is only half the fun! Taking care of them is super fun (according to my daughter!).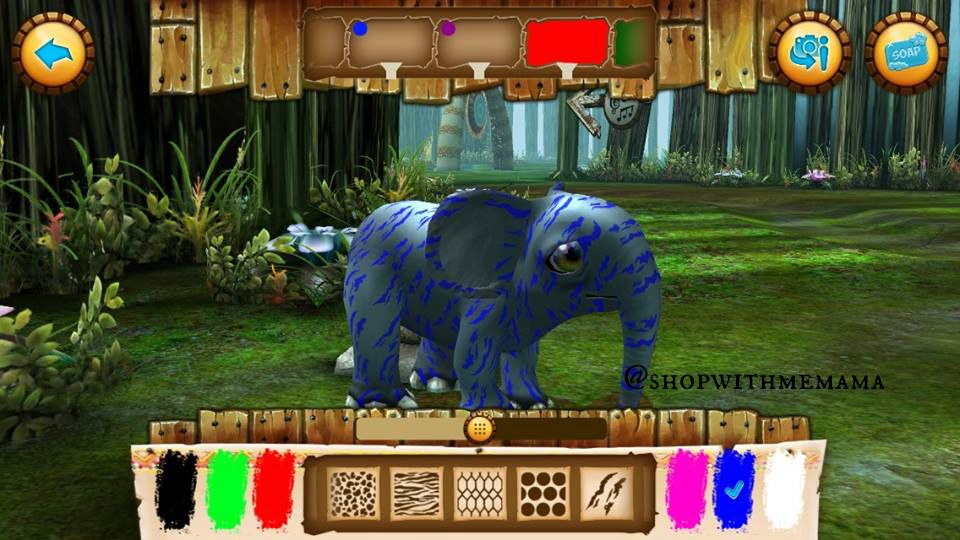 The safari world that you get to explore is so pretty! It has lots of fun caves, forests, rivers and tons more to explore and see! When you explore these amazing places you can also play fun games, do some engaging activities that include the musical forest, slingshot alley, boat rides, water slides and so much more!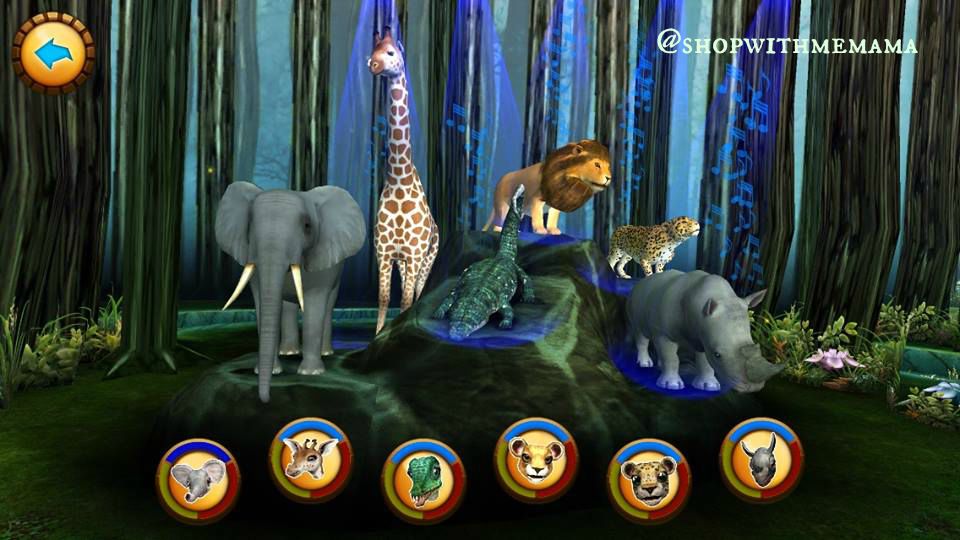 When playing the game, there are 'stickers' which are scattered everywhere in the game. Collecting theses 'stickers' leads to achievement awards! Each time your child unlocks a sticker, your child can view them in the Treasure and Awards pages in their book! This is a fun place to show off to others, all your achievements!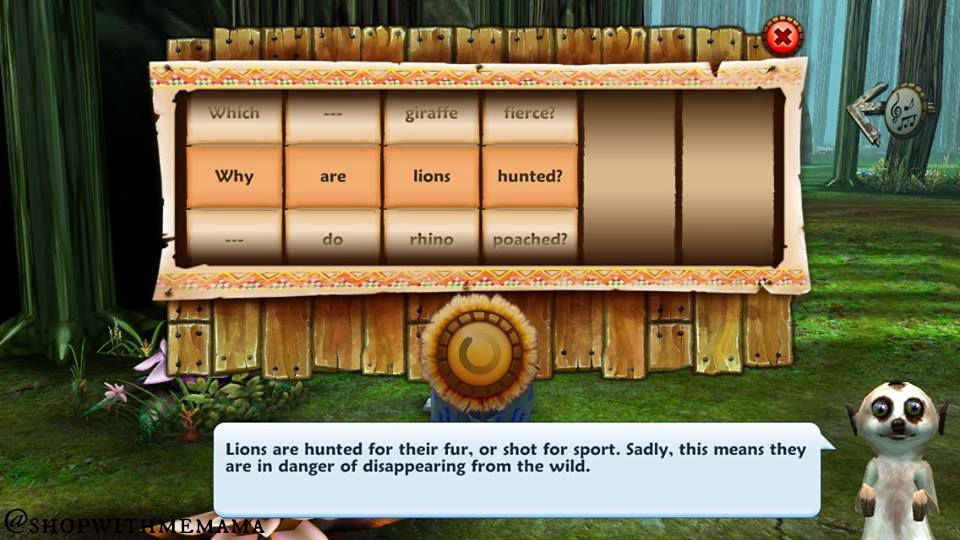 Throughout this game, your child is reading. They read to follow quests. There is an in-game character named Darwin, that your child can ask questions to. Ask Darwin real questions by selecting words and joining them together to form sentences! There is a few thousand possibilities at what Darwin knows and will say. He will speak back the answer with facts about animals, their environment, eating habits and more! I love this part, because it encourages my daughter to form sentences correctly, plus she gets to read. I also really like that I can set my child's reading age so that the language is always targeted appropriately.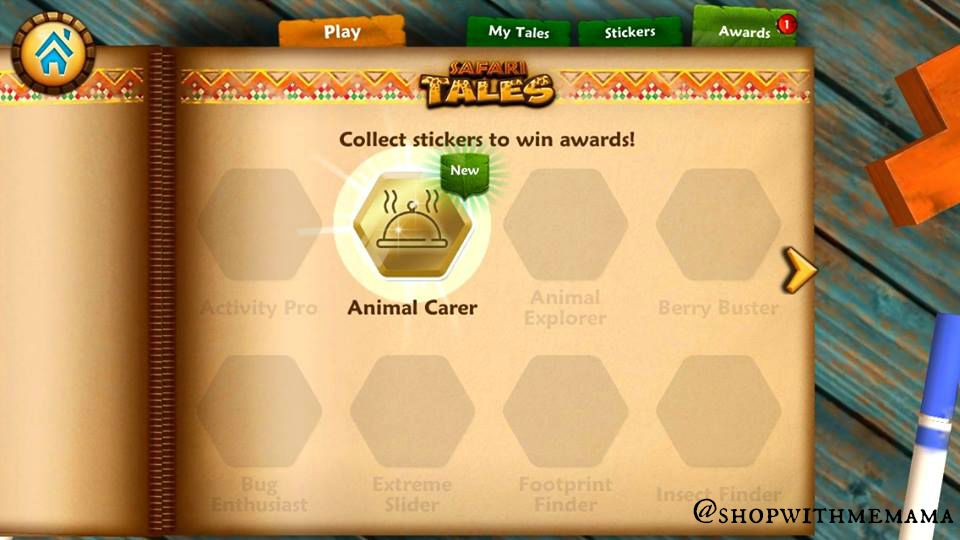 This game is really cute. It is easy to understand for my daughter (and me!) and you can fairly easily navigate the game using the little 'footprint' icon on the page and follow the glowing footprints. On the left side of the page,  there are four other icons where you can paint your animal, ask Darwin a question, make your animal perform tricks and do things or make noises! This was fun to try out!
Once you are all done with your crazy safari adventure, you can fill a storybook with all your safari adventures! You can also personalize and read it alone or with others! Over time, your child will build up a collection of tales. I thought this was so neat! I have never seen a game that did this too! Very cool!
Download The Game!
Google Play
Get Social With Safari Tales!
Connect with Safari Tales on Twitter, Facebook, Google+ and YouTube! 
What Do You Think Of Safari Tales?