*Product was received. Opinions are my own. This post includes my affiliate links.
I have been through my fair share of vacuums and mops. Now I have a new one I want to share with you. It is the Shark Rocket Complete with DuoClean Technology!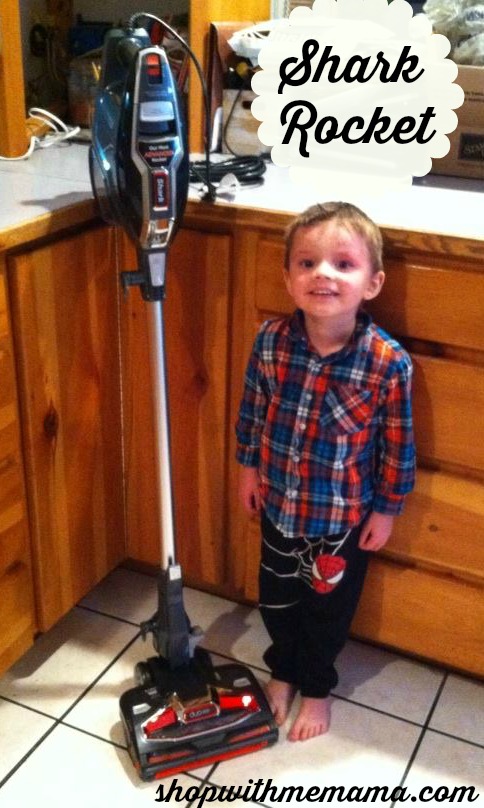 Upon opening the box it comes in, I noticed everything was pretty much together. I just had to add the long, hose parts and it was ready to roll. This comes with quite an assortment of accessories too, and a handy bag to keep them all inside. I was eager to put this vacuum to the test of my kids!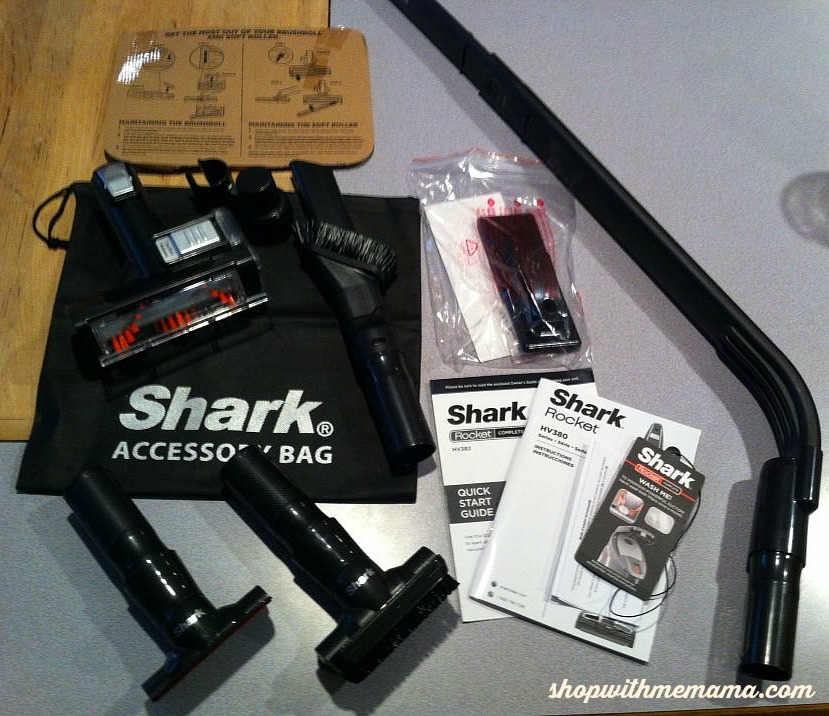 You see, I vacuum about 2-3 times a day. Not the whole house, but parts of it like the kitchen, dining area, and living room. Those are the rooms that get the most traffic and it shows! Ugh. So much food crumbs and dirt, yuck! I can't stand it!
Trying out the Shark Rocket Complete with DuoClean Technology for the first time was nice. It has a long cord (30′) and that is nice. The handle is strong and comfy feeling in my hand. When I turned this on, it literally self-propels itself forward, making vacuuming really easy.
I try to vacuum slowly to get all the particles and gross stuff on the floors, so when this vacuum self-propels itself forward I have to make sure to pull it back, with the brush/roller, flush to the floor. It does get a bit heavy for me, so I just switch hands and keep going.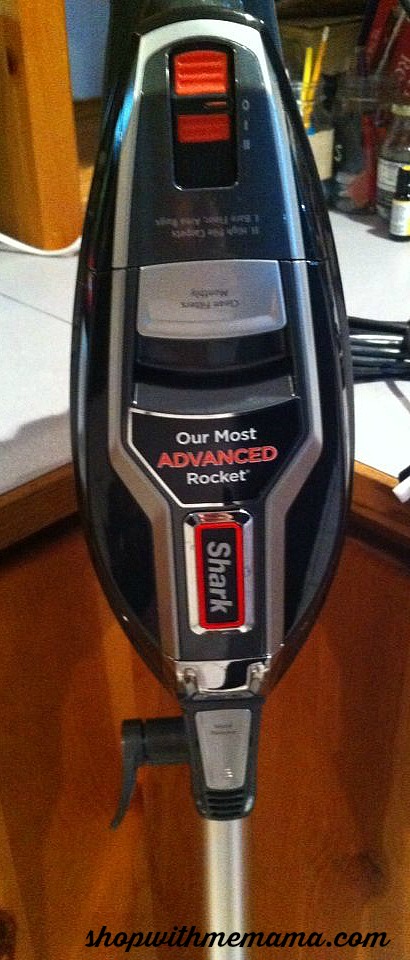 This has washable filters, which I found to be nice and convenient. It also has a wall mount that you can put on it, so you can conveniently hang it up and out of the way when you are done with it. You can also attach the onboard tool clip, so you can carry around a tool that you will be needing during that vacuum.
The dust cap is very easy to empty and clean out, then just connect it back to the Shark Rocket. You can see when it gets full, so you can empty in a timely manner. I tend to empty it right when I am done vacuuming, that way it is ready for the next use.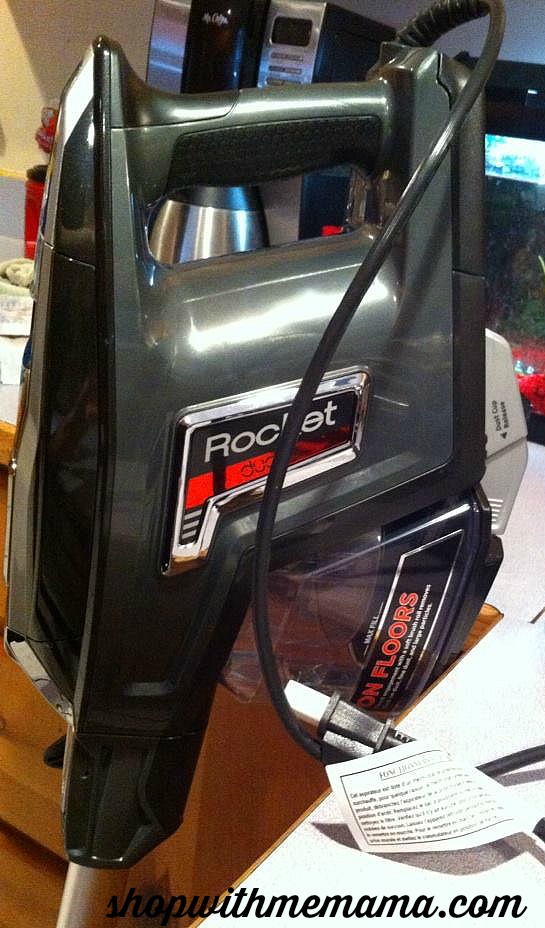 If you want to switch between tools, you can easily take off the head of the vacuum with a quick press on the foot release pedal. Then you can attach your other tool and go! The head of the vacuum swivels really easily, getting into places most vacuums cannot get into. Like under cabinets in the kitchen, under tables, and in between smaller areas.
This works excellent on both carpet and hard floors as I have tried them both. This is much better than my regular vacuum for quick touchups and cleanups. The duo clean brush is nice to have because there is a soft brush roll and a bristle brush that both work together for the cleanest of cleans.
What Does The Shark® Rocket® Complete with DuoClean™ Technology Come With?
Vacuum
Dusting Brush
12" Crevice Tool
Pet Upholstery Tool
On-Board Tool Clip
Wall Mount
I also received the 'under appliance wand' in my package. So, I have all the tools I will need to make sure my home is clean! I am so happy so far with this!
What Areas Can The  Shark® Rocket® Complete with DuoClean™ Technology Clean?
Heavens, more like WHAT can't it clean! This machine cleans everything! And, it is ONE machine!
Ceiling Fans
Curtains
Couches
Floors
Cars
Vents
Upholstery and MUCH more!
Buy
You can purchase the  Shark® Rocket® Complete with DuoClean™ Technology online at Amazon.com or online at http://bit.ly/2jpRitz.
Get Social!
Connect with Shark on Twitter, Facebook, Instagram, Pinterest, and Youtube!