This post is all about the Sleep Number DualTemp Layer! Since having a baby, I have had very little sleep! Even though my baby boy is now 8 months old, he STILL gets up to eat throughout the night. All of my babies did this and he is no different!
So, when I crawl into my bed each night, I want to be COMFORTABLE. I want to be able to drift off to sleep with ease and not have any uncomfortable-ness. Some nights I am WAY too hot and some nights I am way too cold… Some nights when I am HOT my hubby is COLD or vice versa… That right there makes for sleepless nights too! It can really suck 🙁
*I received this product for free from Smiley360 in exchange for my honest review, all opinions are mine. You can join Smiley360 too!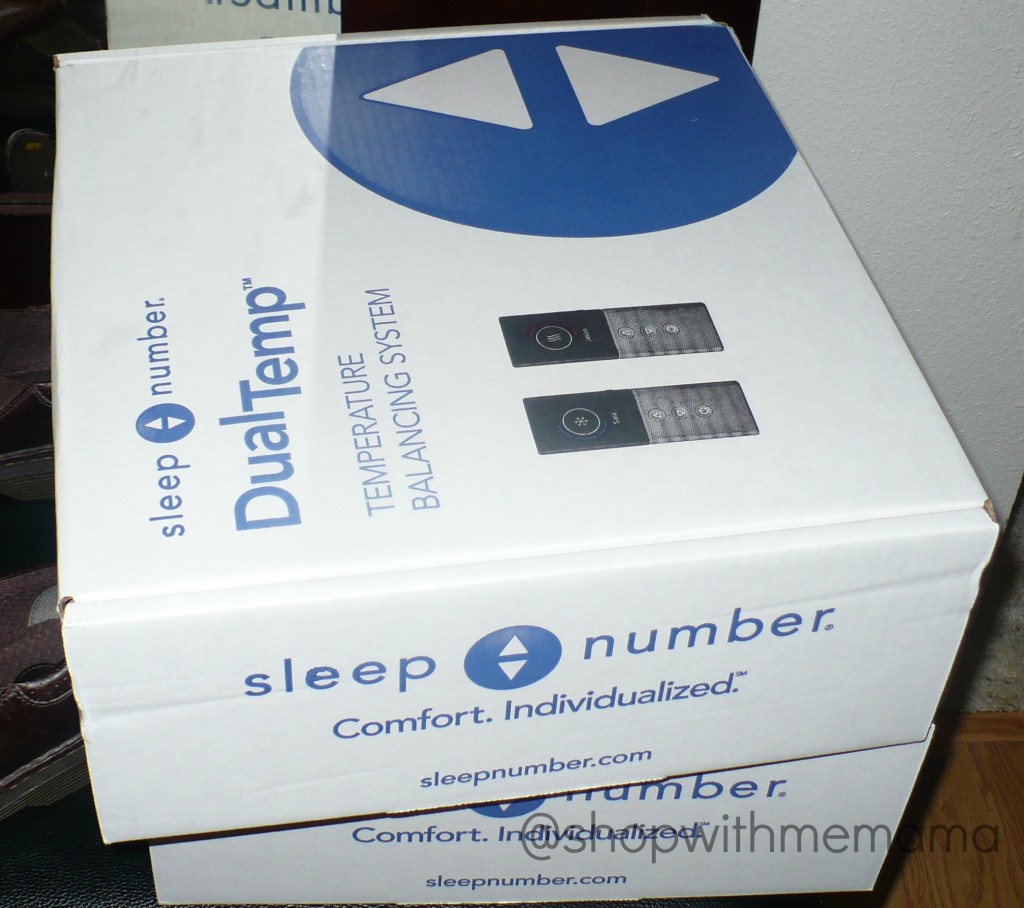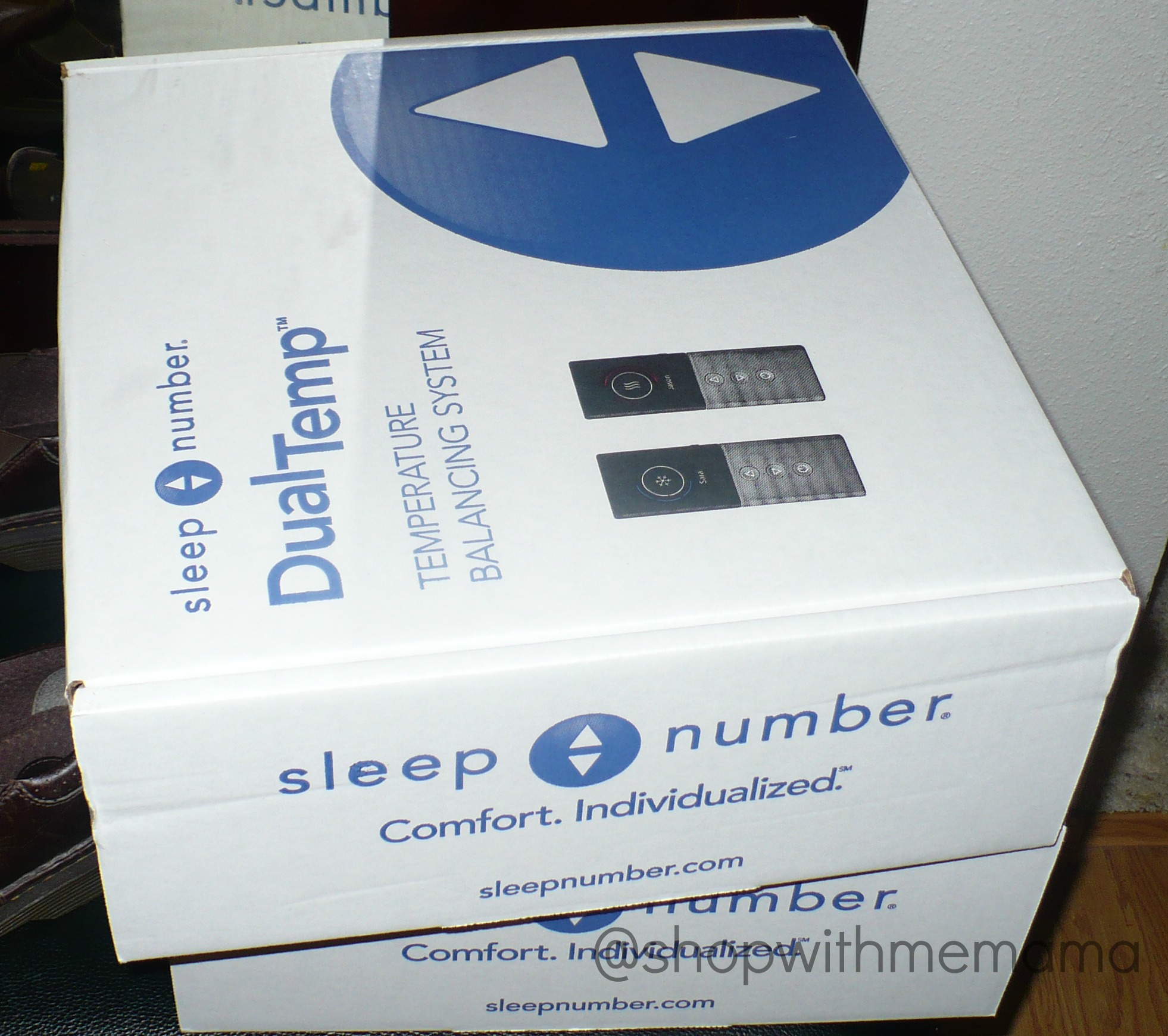 So, when I was contacted about reviewing the Sleep Number DualTemp Layer, I was just so happy. Could I finally rest at night, comfortably? Is sleep in my near future? Perhaps...
My first mission was to visit the Sleep Number store and try out the DualTemp Layer in the store and talk with the salesperson. You can read about that experience here.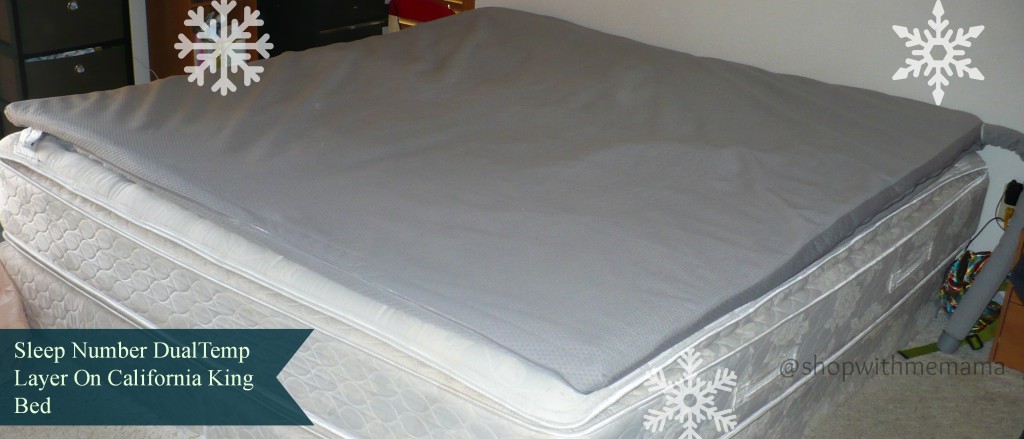 Next, was the shipment of my Sleep Number DualTemp Layer! That was the exciting part, duh! I think it took around 2 weeks to be finally delivered to me. It came in a big box with two littler boxes inside. I was expecting it to come in a HUGE box, so this was interesting!
I put the hubs right to work and insisted he had it put up for that night's slumber. He did well too! It was set up in no time flat! Yay!! Very easy setup, nothing was hard or complicated.

Once set up, my hubby then put my name into the Sleep Number Controller for my side of the bed and put his name into the controller for his side of the bed. Nothing like seeing the controller says 'Hi Kim' when picked up! Talk about personalizing!
When you pick up your remote, it not only says hi to you, but it will turn on and take your DualTemp Layer back to the last setting. You can also program the remote for however long you want your DualTemp to be on. Anywhere from 1-9 hours.
To program it, all you do is press the little button on the side of the remote and then use the arrow buttons on the remote to select how many hours you want your DualTemp to stay on. If you don't set the timer, it will stay on for 10 hours.
Let's Talk Temps!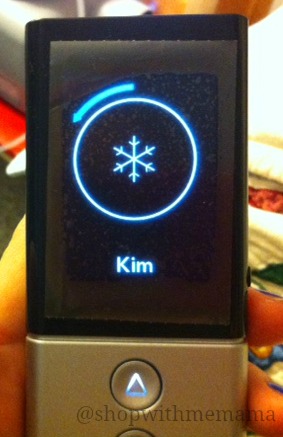 The Sleep Number DualTemp Layer has three ways for you to be super comfy. First I will talk about the Cooling. Simply grab your remote and use the arrow buttons to turn the cooling on.
Keep pressing the arrow button for your comfort of cooling. The cooling goes from three levels of cooling: low, medium, and high. The fan on the DualTemp will get a bit louder with the higher cooling temp.
The cooling is noticeable. It takes a few minutes, but once it gets started you will definitely notice it. I think I slept one night with the cool on, as I was sweating. It really cooled down my body and allowed me to sleep well. I enjoy hearing the fan too.
I always sleep with a sound machine on in my room. I must have 'white noise'. So, it was very nice to find out that the DualTemp has a fan (obviously) in it and that fan sound alone, is all I need to help me fall asleep. It is kind of an all-in-one kind of product!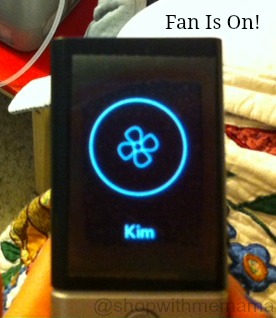 Next, I will talk about the fan part of DualTemp. It is simply the air in the room, circulating in your DualTemp Layer. So, if the air is quite cold, then so will your DualTemp or vice versa. This is a more popular choice, over the cooling temp, for me as it does not get quite as cool.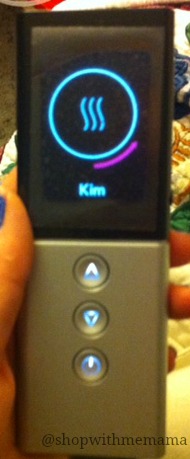 Last is the heating temp. This is one I use ALL the time. I can't get enough of it. It is a COZY warm, not a hot or sweaty warm. It is perfect. This is NOTHING like an electric blanket. It simply does not feel like one of those and is nothing like an electric blanket. The warmth is comforting and a nice and cozy feeling. I love how it feels!
I usually will sleep with it on the lowest setting and that is all I need to keep comfortable. On colder nights, I turn it up a notch more. The air from the fan inside of the DualTemp distributes the warm, cold, or fan air perfectly. The DualTemp Layer almost 'puffs' up from the air, leaving your bed cozy!
The Fans…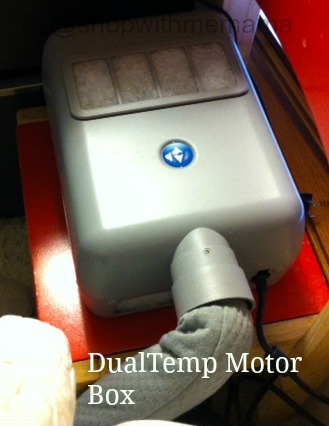 The two fan machines go on either side of your bed with the remotes. You can put them on the floor next to your bed or on a little table (that is what I did). It is kind of bulky, with those two machines, that is the only downfall of this whole system.
Maybe one day, in the future, they will make the DualTemp with tiny little machines instead of these bulky ones. However, once you sleep on the DualTemp Layer, you won't really care about those bulky machines on either side of your bed, because you will be sleeping like a baby 🙂 I sleep very well with my DualTemp and I am so happy I have one!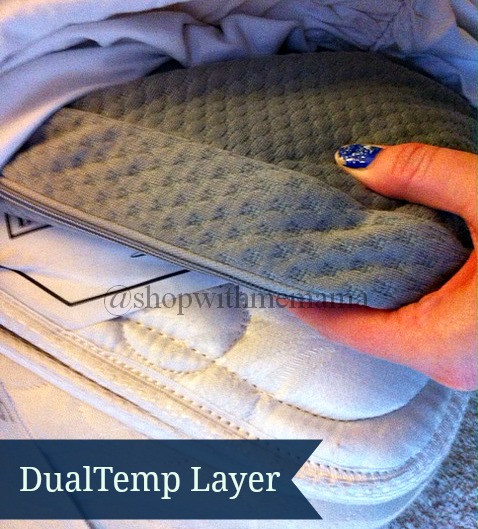 Does The DualTemp Slide Around???
I also wanted to mention that so far, the DualTemp Layer has stayed put, under my sheets. It has not slid around or moved in places that would irritate me. That is something that I was really worried about and thank heavens it has not moved around on me! So I am happy with that as well.
Does The King-Sized DualTemp Work On California King Beds?
Yes! I have a California King Bed and my King Sized DualTemp Layer fits it fine.
Ready To Buy One of Your Own Or To Learn More???
If you would like to learn more about the SLEEP NUMBER® DualTemp™ Layer please click that link!