We eat a lot of tacos
around here, but I have never made homemade soft chicken tacos, until last night. It was easier to make than I thought it would be and it was SO good it was crazy!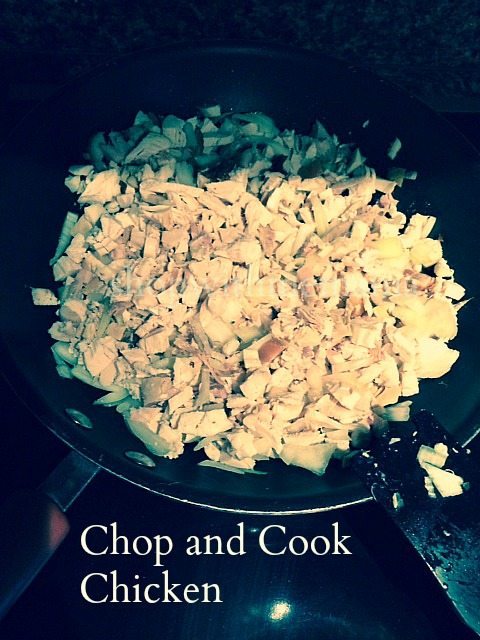 Delicious Soft Chicken Tacos
To make it even easier, I just bought a rotisserie chicken and used the meat from that to create my delicious soft chicken tacos! YUM. Guess what? Everyone, even my kids, loved them! So put this down on your meal list! Easy and delicious, so you can't go wrong!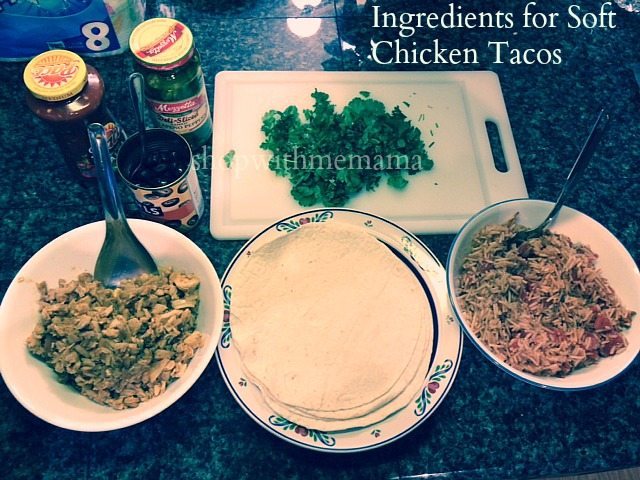 Recipe for Delicious Soft Chicken Tacos
*1 Whole Rotisserie Chicken
*1 Package of Taco Seasoning
*Small onion, chopped
*Cilantro chopped (optional)
*Sour Cream
*Salsa
*Jalapeno Peppers, cut up (optional)
*Olives, sliced
*12 Flour Tortillas
*1 box of Spanish Rice (optional)
*1 bag of shredded cheddar cheese
Instructions:
*Prepare the Spanish Rice per directions on the box
*Chop chicken into bite-sized pieces
*Cook chopped chicken on medium heat
*Add chopped onion
*Add taco seasoning (follow directions on seasoning packet)
*While chicken is cooking, chop Cilantro, jalapenos, and olives
*Warm-up tortillas in the microwave (or oven)
*When chicken is cooked a bit, take off the stove
*Put the chicken in a bowl
*Put Spanish Rice in a bowl
*Carefully spoon ingredients into a warm flour tortilla, top it with sour cream, cilantro, olives, shredded cheese, and jalapeno peppers, serve and enjoy!
It was SO good!! I will definitely be making these again soon! Maybe I will have some company over, that would be fun!
What kind of tacos do you love making for your family?