I have some super duper Fashion Tips For Spring And Summer! Yay!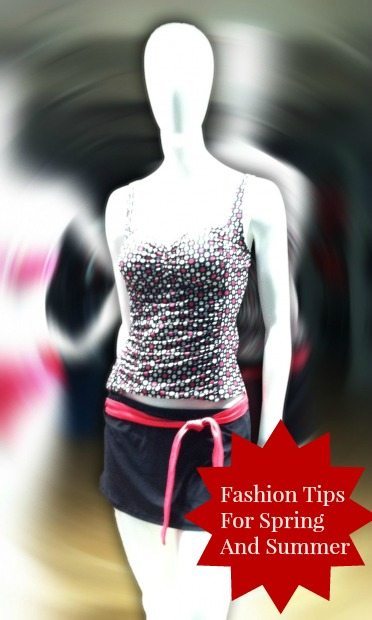 I was up thinking last night, what kinds of wonderous things I would like to share with you all, and this just took the cake! If you are ever in a fashion rut, come here, to this post and be prepared to learn!
Here we go…
Hot pink is the new black. Pair a nice hot pink cardigan with some taupe stirrup pants and some quaint ankle boots with zippers on the sides and a low riding slouch belt and you are good.
If you have a mock turtle neck hanging around, grab it and grab it HARD. I usually pair the mocks with some great stripped leggings and some keds with no shoe laces. Wearing socks is up to you! I then will grab an acid washed jacket (if you don't have one, score the nearest Good Will market in your area) and cinch it at the waist with a chain belt with some charms on it. If your belt does not have any charms on it, you can make them yourself by using tin foil and shaping it with your hands.
During the winter months, sweaters are all the rave. I like to wear ones that have lime green or silver in them, don't ask me why, I just enjoy those colors. I will then use an old tank top, whatever color, that has stains on it, and wear that under a sweater for more warmth then anything. I will throw on a pair of waist-high cut jeans with pleats in the front, for a slimming effect on my thighs. I like the bell bottom cut ones as opposed to the straight legged jeans. With this particular outfit I enjoy wearing my roller coaster shoes, the heel is about 4 inches. Now, to mix it up a bit I will put on my favorite bobby socks, you know, with the little pom poms, and pin-up the sides of my bell bottom jeans to show a bit of those bobbys off. Just a peak though to keep others guessing.
Now the trench coat is another popular winter option. I like to wear mine with flip-flops and a risqué t-shirt underneath. I also will wear a school girl skirt and some knee highs and black mary janes. Though it is true the long, floor length trench will not allow others to see what you are wearing underneath, it is still important to look your best whilst out and about.
I will think of more, but for now this should get you through some pretty rough patches…