This post was made possible by Double Duty Divas and Air Hogs. I was compensated for my participation in this campaign, but all opinions are 100% mine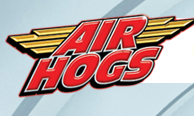 My boy loves anything that flies around and he can play with. He enjoys remote controls flying objects as well as objects that just fly around! What little boy would not like something like that?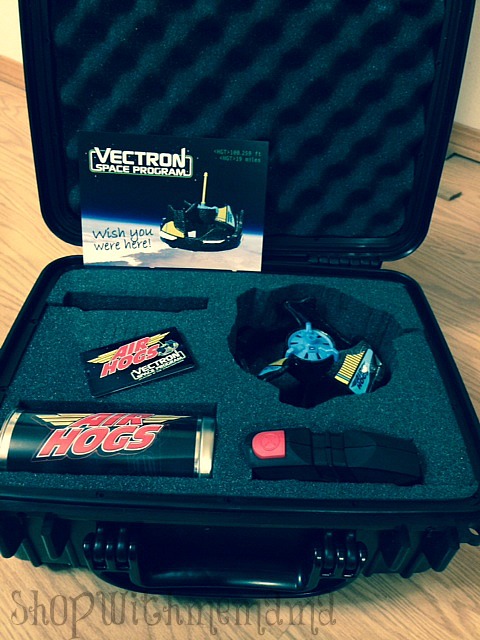 When  a big box came our way, from Air Hogs, my little boy was sure excited to see what was nestled inside! It was such a treat for him to reach into the box and pull out a high-end case and inside was the Spin Master Air Hogs Vectron Wave!!! Oh ya!!!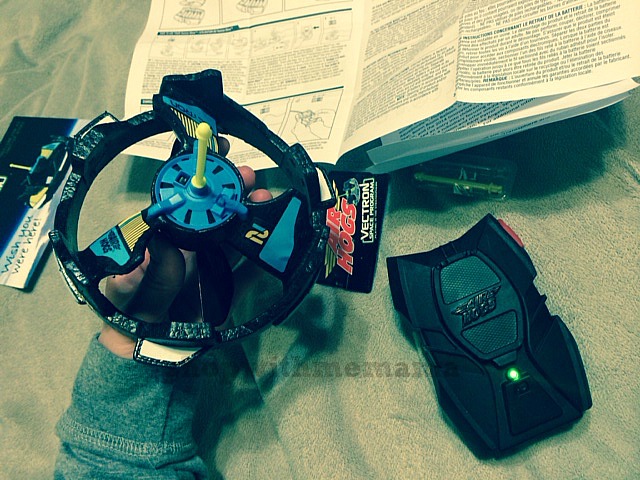 The Spin Master Air Hogs Vectron came charged and the charger it came with, which requires batteries, were already installed. So, all my boy needed to do, was play!! He can do that pretty good 🙂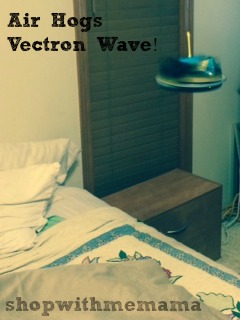 The Air Hogs Vectron Wave is an Unbelievable Flying Object that likes to hover over solid objects. When turned on, we then held it above my king bed and it hovered all over my bed! When it went off the side or over a part where my bed ended, then it just fell to the ground. So, we had to grab it and do it again. You can also hold out your hand and it will hover over your hand! It is really a very  neat toy!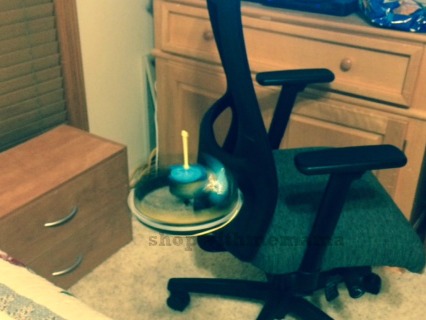 The Wave Control™ altitude-sensing technology allows it to rise up and hover over any hard surface, no remote controls are needed! Tired of just using your hands as the hover point for your Spin Master Air Hogs Vectron Wave? Well, then why not use your feet, knees or shoulders! Take this to the next level! There is so much fun you can have with this! You can also use the attachable catch sticks and toss it with a friend to play catch.
The only thing I found about the Wave Control, was that it needs to be charged more frequently than other toys we have had. Other than that, this really is a fun toy for my boy and his friends!
Features:
Altitude-sensing technology allows the Vectron Wave to rise up and hover over your hand or any other surface
Use the attachable catch sticks and toss it with a friend to play catch
Made from durable high-density foam for extra durability
For indoor use, ages 8 years and older
 #VectronInSpace experiment
 Did you know that Air Hogs sent the Vectron Wave spinning into space? They did!!! The launch took place in California's Mojave Desert and required months of careful planning in order to execute a safe and successful journey. It took more than two hours and was fuelled by a helium-filled wether balloon. The round trip space adventure ascended to its 19 mile/30km vertical apex at an average ascent speed of 14.1 ft/4.3m per second! After bursting at its peak altitude, the Vectron Wave began its safe descent back to earth with the assistance of a custom-made parachute! How cool is that?! 
Facts and Figures:
*The Vectron Wave reached an altitude of 100,259 ft/30,559 m
*The project relied on 3D printed parts to build camera mounts and fixtures to capture footage
*A number of GPS technologies were used and were crucial to location the Vectron Wave upon landing
To view this footage of the Vectron Wave's voyage into the stratosphere and to enter your family in the #VectronInSpace contest, please visit
AirHogs.com
!
This is why our kit was a 'space themed' kit. We even received delicious chocolate astronaut freeze-dried ice cream to eat while we played with our Vectron Wave! So much fun!
Win A Trip To Family Space Camp!!!
Buy
You can purchase the Air Hogs Vectron Wave online at
AirHogs.com
. It retails for only $24.99
Have you heard of the new Vectron Wave? What do you think about it?