I love my candles. I always have one burning in my kitchen. I love the scents they give off and just the soft warm glows are so nice and cozy looking/feeling. I especially LOVE these Spiral Light Candles! They are Spiral Burning Self Filling Candles and they are SO neat!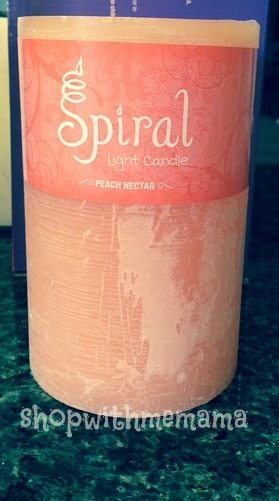 I thought I had heard/seen of every candle until a rep from Spiral Light Candles contacted me. I had to do some research on the candle before I said I would review one. Once I went to their website, I knew I WANTED to review one! These are definitely unique candles and I needed one in my home!
I received a large, Peach Nectar scented Spiral Candle. When I opened the package, it smelled so good! So, of course, my first impression was of that lovely scent!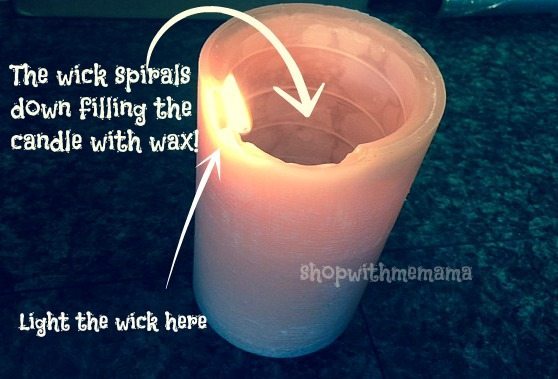 Now, this candle has the name 'Spiral light Candle' for a reason. The wick is on the side of the candle and it spirals down the inside of the candle, so when you light the wick, it will burn by spiraling down the candle causing the wax that melts, to fill the center of this hollowed-out candle.
In the hollowed-out part, there is also a standing wooden wick. Once the center is filled with wax, the candle is done burning and will put itself out (mine did). Now, you have a whole new candle to burn! It is TWO candles in ONE. Genius!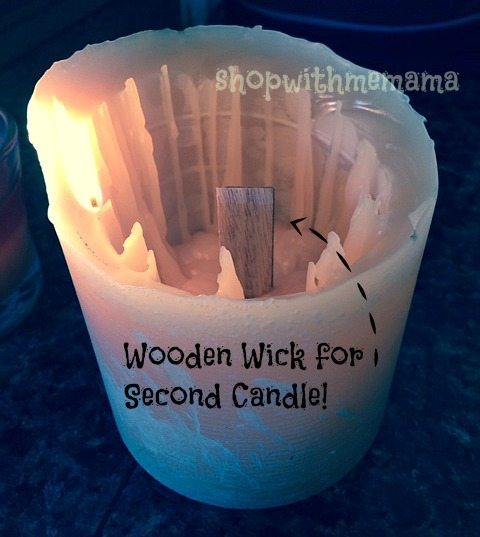 This is the world's only spiral-burning self-filling candle and I find it really fascinating! When the first spiral candle was done, I then lit the center, standing wooden wick for my second candle to start burning. The candle smells fantastic both times it is burnt.
I do recommend a little plate to set the candle on, both times it is being burned to ensure the wax won't melt onto your counter or wherever you chose to put it. This is for safety reasons (obviously!).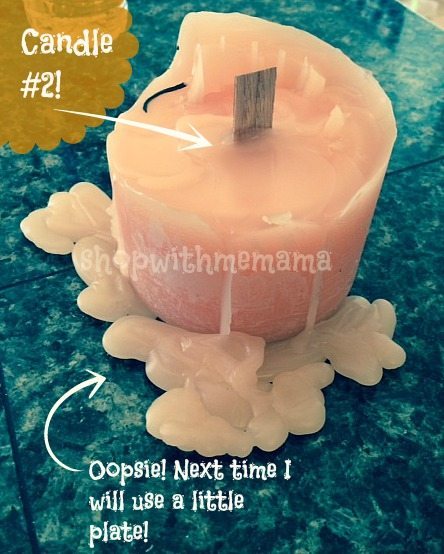 Spiral Light Candles has lots of different colors of candles and scents to choose from. Next time I will have to choose another scent and maybe the color blue as I do love blue! The candles also come in different sizes.
If you don't want to buy a spiral candle, then try making your own! I love these handmade soy candles because they not only smell good (you can choose your own fragrances!), but they are natural too! You can't go wrong with natural!