*product received for review. This post contains an affiliate link. Opinions are mine.

Since I had our third (and final…) child, we needed more beds! More room! We have three nice sized bedrooms, but they need some beds in them for the kids to sleep! We are a co-sleeping family, but since having this new baby, we NEED the kids to finally be sleeping in their very own beds!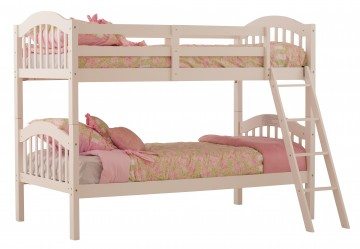 This was a hard transition and we are still struggling with it on a nightly basis. The kids get scared, they want to be with us and then here we go again. You know how it goes! So, the best way, I think, to get the kids to actually sleep a full night in their OWN beds, is with a bunk bed of course!!
Don't judge the mess in this picture, we are in the process of organizing this toy room!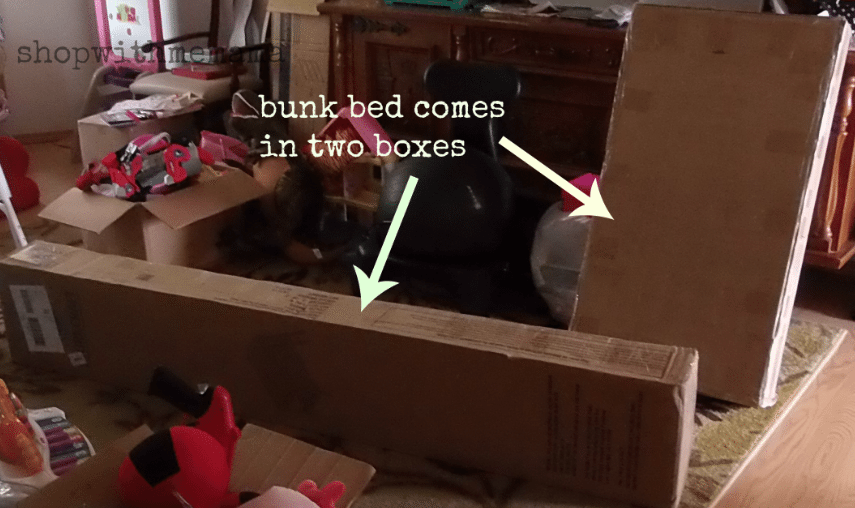 My kids each have their own room, so in each room, we have a bunk bed. My daughter recently received the Stork Craft Long Horn Bunk Bed in White and she is beyond excited to have a bunk bed of her very own!!! She feels so grown up and WANTS to sleep in her own room now (with 590 night lights too, of course..). We just have to go and buy the mattresses now!!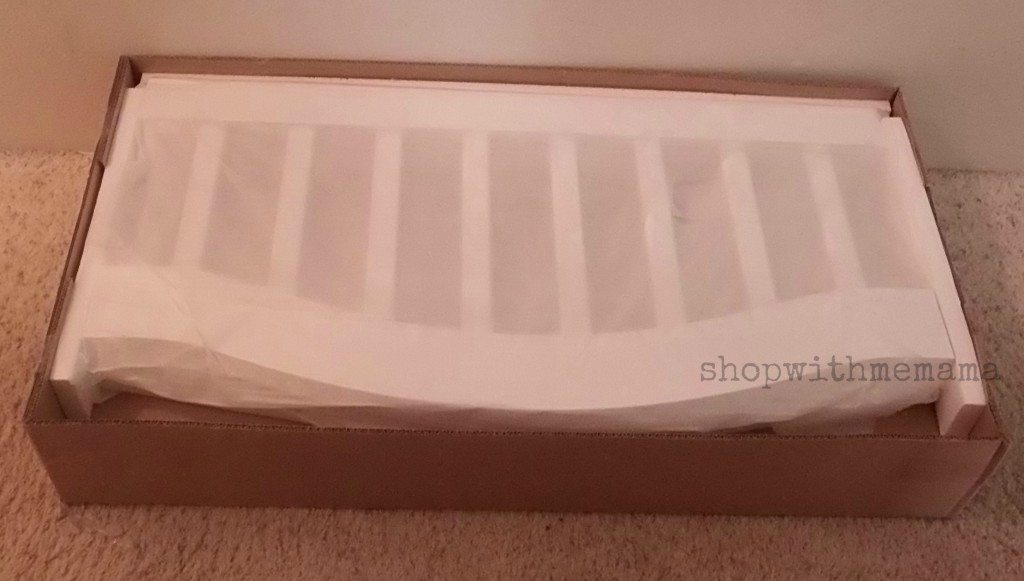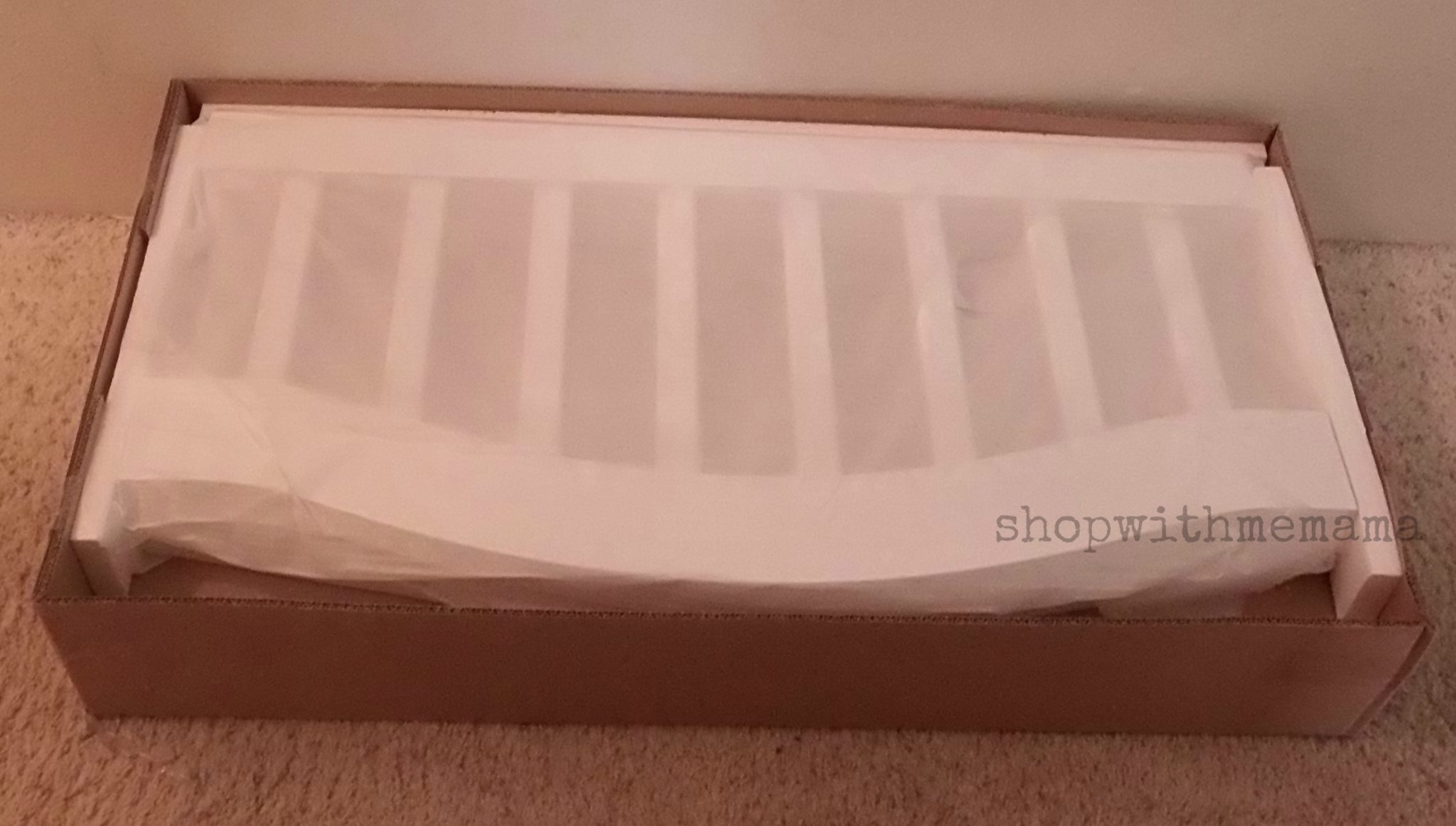 Now, this bunk bed was VERY easy for my husband to put together, despite the looks of how it came (which was in a few pieces..). It literally took my husband 1.5 hours (of straight work and no breaks) to put this together. He breezed through it! The only thing my hubby said was that some of the boards were not labeled with stickers, but, other than that he said it was simple to put together, even though some stickers were missing. He said it was self-explanatory.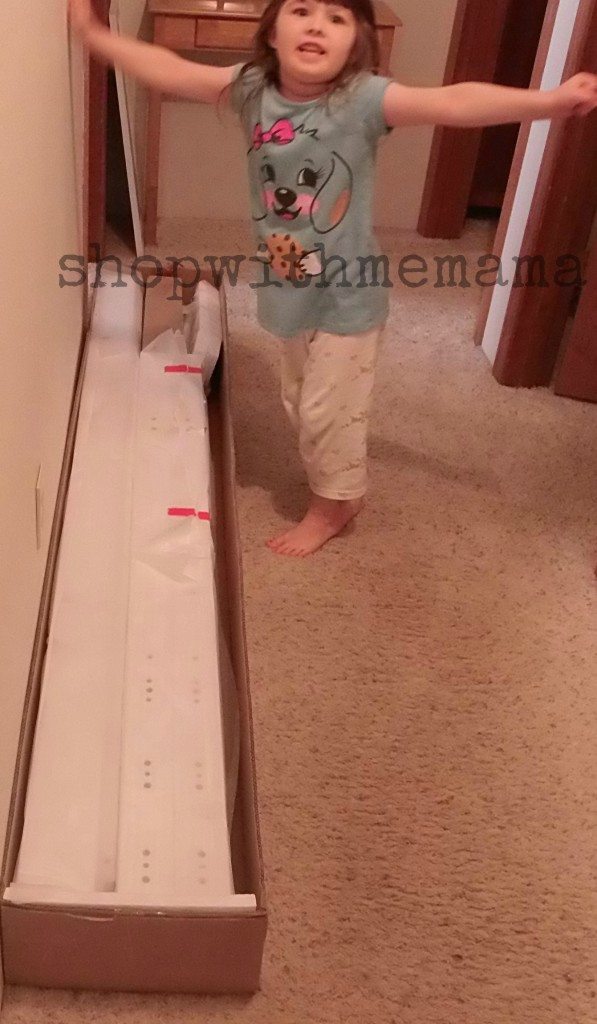 We are so impressed with the real wood and how sturdy this particular bunk bed is. I love how the 'under the mattress boards' are all connected, to ensure a more secure place for the mattress to be on. Everything came not dented and just beautiful. There were no concerns or anything damaged or missing. That was so nice!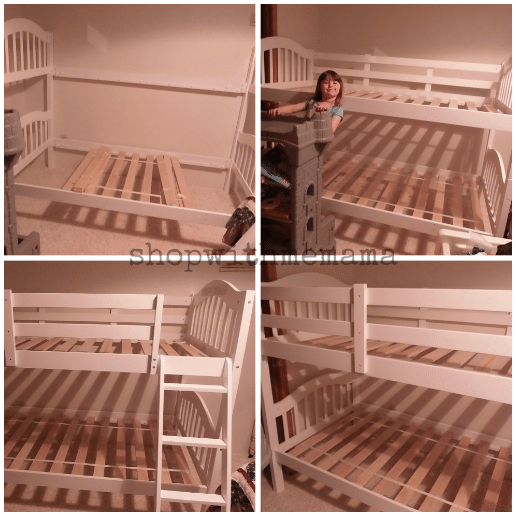 This bunk bed is a bit smaller than the other bunk bed we have. It will fit in those smaller rooms that you think you have no room for a bunk bed, but with this bunk bed you WILL have room! Perfect for my little princess 🙂 And as my daughter grows, I can easily convert this bunk bed into a twin bed for her! And, if I have another baby girl, cough cough, then I could use the other twin bed for her! (No, we are DONE having kids!!!!!).


All Stork Craft Bunk Beds are designed with security in mind (meets current U.S. and Canada safety standards). They feature unique fastening systems, a very sturdy ladder that is fastened to the bunk bed, full length guard rails too. So no worries of your precious little people rolling out of that top bunk! Don't want this particular bunk bed in white? No problem, because it also comes in pink, navy, espresso and cherry! And you can also complement your Long Horn bedroom look by adding an assortment of matching accessories by Stork Craft: a chest, dresser or hutch! So many options! This bunk bed also comes with a Comes with a 1 Year Limited Manufacturers Warranty!
Buy
You can purchase the Stork Craft Long Horn Bunk Bed online at http://storkcraftdirect.com and locating a store!