Ever workout and need a drink, but can't find it? Or you are out and about and need that sip of water, but it is in your bag in the car? Yep, been there done that quite a few times! It can be very annoying.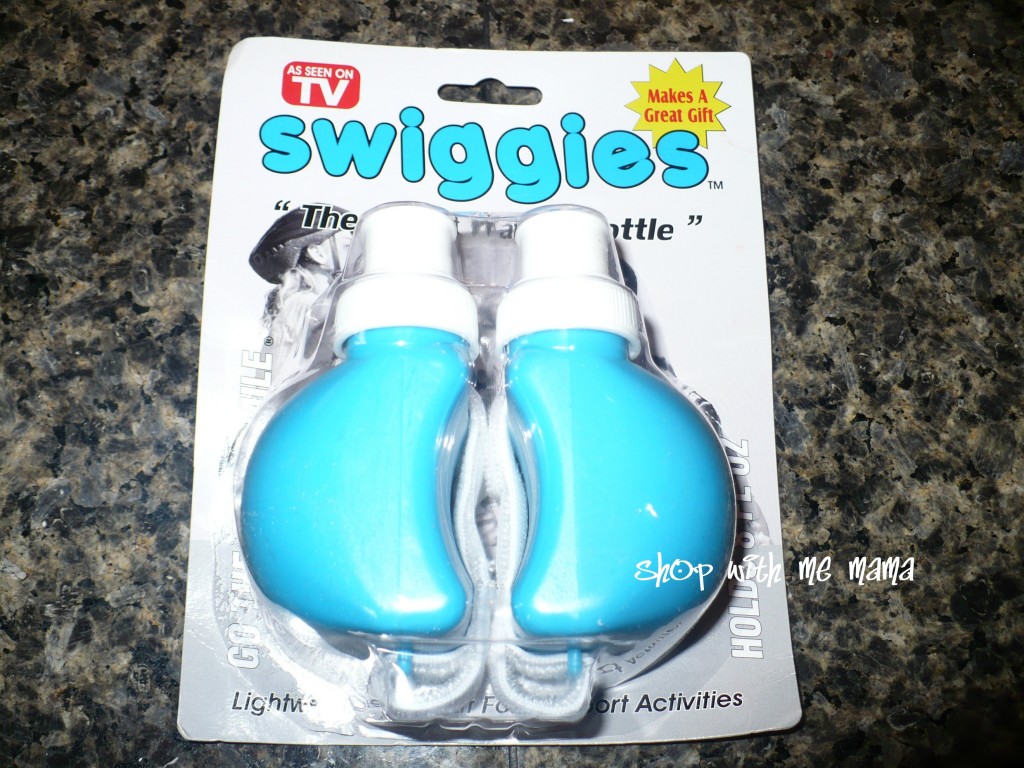 I was introduced to Swiggies, which are convenient little water bottles that you can wear on your wrist! These are sold around the world and were a NASDAQ product of the year semi finalist. They are also BPA-free and approved by Child Safe International.
I was sent two child Swiggies Wrist Water Bottles
to try out. My kids were a bit excited. They like having their own water bottle because I have one that I always use and they always want to drink off of mine. Now, they don't have to, because they love their new Swiggies Wrist Water Bottles
. My son said it is really cool and my daughter said she likes it because it is little enough for her arm. I agreed!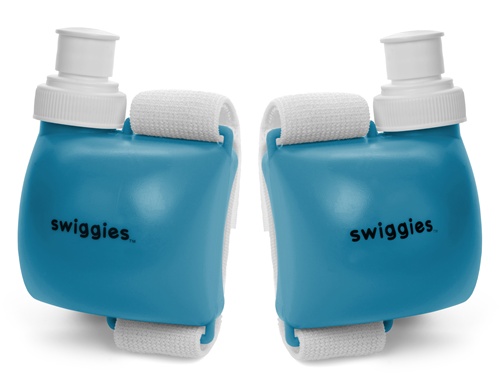 You would think that these would leak, but they don't. They come two in a package and they come in several different colors. They also come with a washer to put on the inside of the cap, so that ensures that it won't leak everywhere. They have a velcro strap that you or your child can easily strap onto their wrists.
These are great for car trips or around the house. My kids go on a lot of adventures around our home, so they always pack little backpacks with snacks and now they use their Swiggies on their wrist and they love it! It holds just enough water for my thirsty babies. The child Swiggies hold 8 ounces of water or sports drink.
You can also freeze these, so when you go out on hot days, you can have a nice cold beverage on your wrist! It will also cool down your wrist 🙂
Buy
You can purchase Swiggies Wrist Water Bottles
 online at Amazon.com!
Disclosure:
I was sent product to review, these are my own honest opinions, thanks! This post includes my affiliate links.