I have already given away one TEMPTU AIRbrush Makeup System and some goodies last year, so I think it is time to give another one away, what do you think?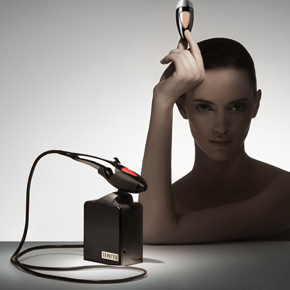 I received a TEMPTU AIRbrush Makeup System in November of last year, and wanted to share with you all how much I adore it. This makeup system is state of the art, all the way. It is sleek, does the job right and you can leave it right on your bathroom counter because it is so nice looking 🙂 That is what I do, so that it is easily accessible to me!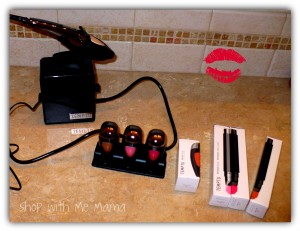 I am sure you think that airbrushing your makeup every day would take forever, right? Wrong, it takes just as long to do it with your hands as it does to do it with this amazing machine, and it is flawless! So, you want a blotchy makeup job, or do you want a flawless look? That is up to you. I choose the flawless look myself.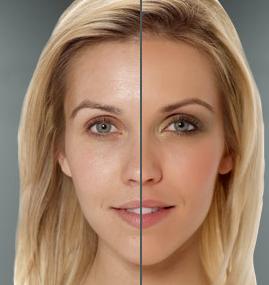 This machine is easy to set up, just make sure you read the directions for the first initial use. The pods of makeup are really neat. You just pop off the silver lid on them, and inside each pod top is a little tool that is used to poke into the airpod hole so that you can make it come out when you attach it to the AIRbrush system. Simple. Once you have that done, you press the button on the top of the AIRbrush machine and turn the knob on the side (want a lot or a little to come out) and hold the nozzle about 6-8 inches from your face and start your AIRbrushing experience! Very pleasant smelling, like baby powder! And it goes on so smoothly. It took me about 2 tries before I actually was familiar with it and got the look that I was looking for. Just practice and experiment with it, it is fun to do anyways!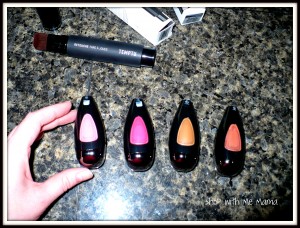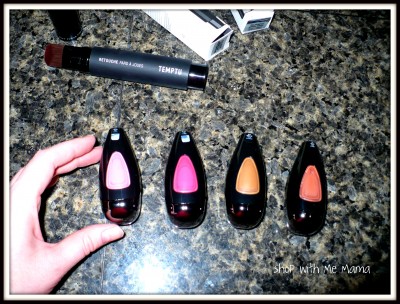 Once you are done with the foundation part (if you use foundation), you can then choose the blush or the bronzer. Just follow the same steps above and go for it! I really like that the makeup in this AIRbrush system is moist and feels very soft on my skin, unlike some airbrush systems that can be dry and cakey after  a while. This makeup stays moist and soft, but stays on my skin. I love that about this makeup! When you are done with your little pods, simply pop it out of the machine, put their silver lid back on and the system comes with a pod storer, that you can store three of your makeup pods in, and it makes everything organized on your counter or in your cabinet!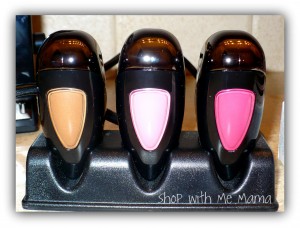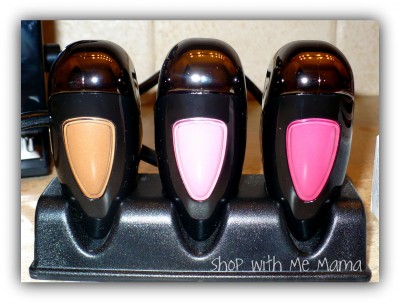 And, since Spring is coming, (eventually, ugh!), TEMPTU has come out with some fabulous blushes in pink!! And some great bronzers, so when that sun does hit in the Springtime, we will all be ready! There are the pod blushes, that you attach to your AIRbrush machine and then there is the RETOUCH blush, which you can carry in your purse or bag and use to touch up your look through out the day! Genius!!! There is also the RETOUCH Highlighter Luminzer!! They just keep coming out with awesome things to make you look HOT! And let me tell you, you WILL look HOT!
Of course, I am the ONLY one ever around, besides my adorable kids, to take pictures of myself, so these will have to do! But, you can see that the makeup looks VERY natural. These pictures are of me wearing the foundation, bronzer and blush!!
And another one..
So, what do you think? Pretty natural, huh? I love it!
Buy It!
You can purchase the wonderful TEMPTU AIRbrush Makeup System online at Sephora.com.
Disclosure:
I was sent product to review. These are my own honest opinions about TEMPTU AIRbrush Makeup System and their makeup. This post includes my affiliate link.