*Product was received. Opinions are my own. This post includes my affiliate links.

The Glow Crazy Doodle Dome
My kids love tents and glow in the dark things, what child doesn't? Growing up, I was the same exact way! The The Glow Crazy Doodle Dome
is both of those things (glow in the dark AND a tent!!), so when my kids received this to review, they were seriously crazy happy!
The really cool thing about this tent, is that it comes in a little bag and when you open the bag, you simply grab out the tent and kind of shake it a bit and it "pops" open!! No assembly required! That is the BEST part of this for ME! The kids thought it was really cool too, that it just pops open and is ready to go!
The The Glow Crazy Doodle Dome
comes with the light pen, 4 stencil sheets and everything needed to assemble the glow dome in a handy carrying case. It does require 2 AAA batteries (not included). Ages 3+. MSRP: $19.99.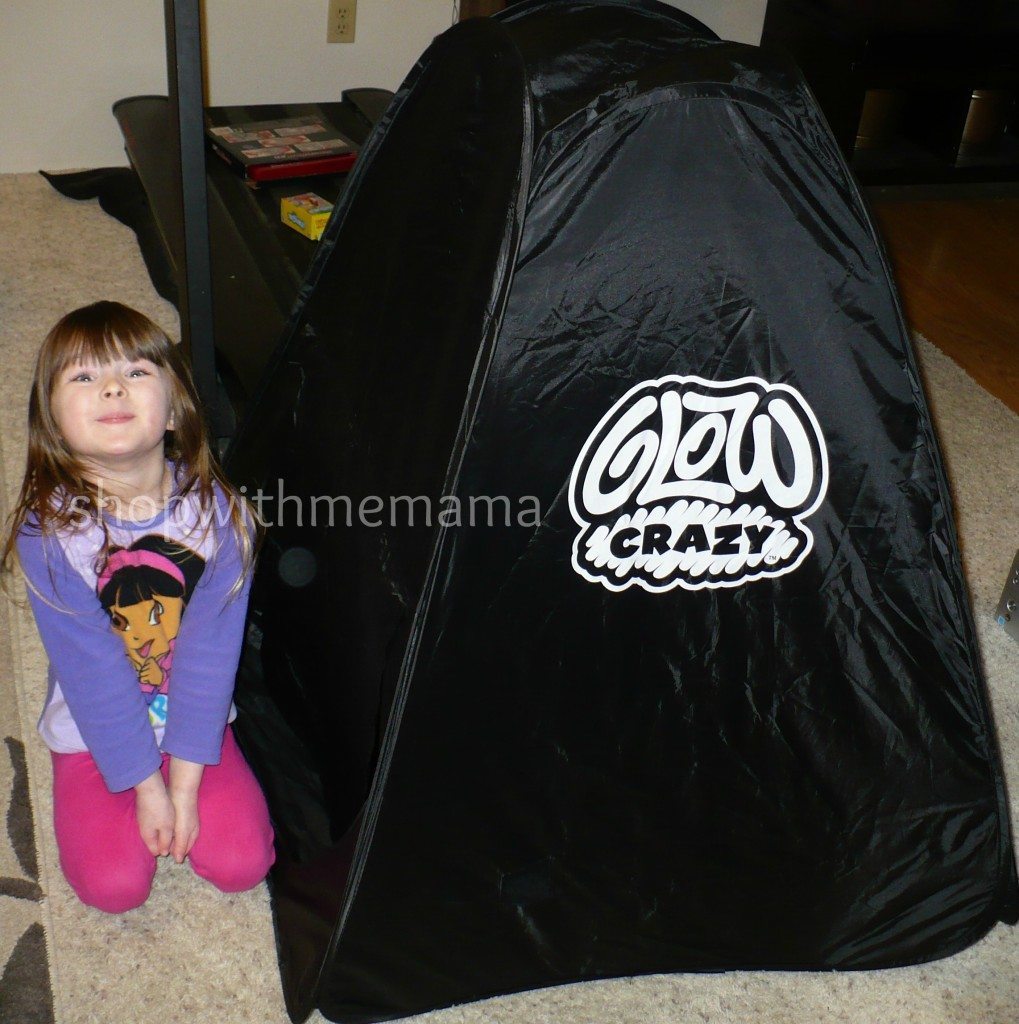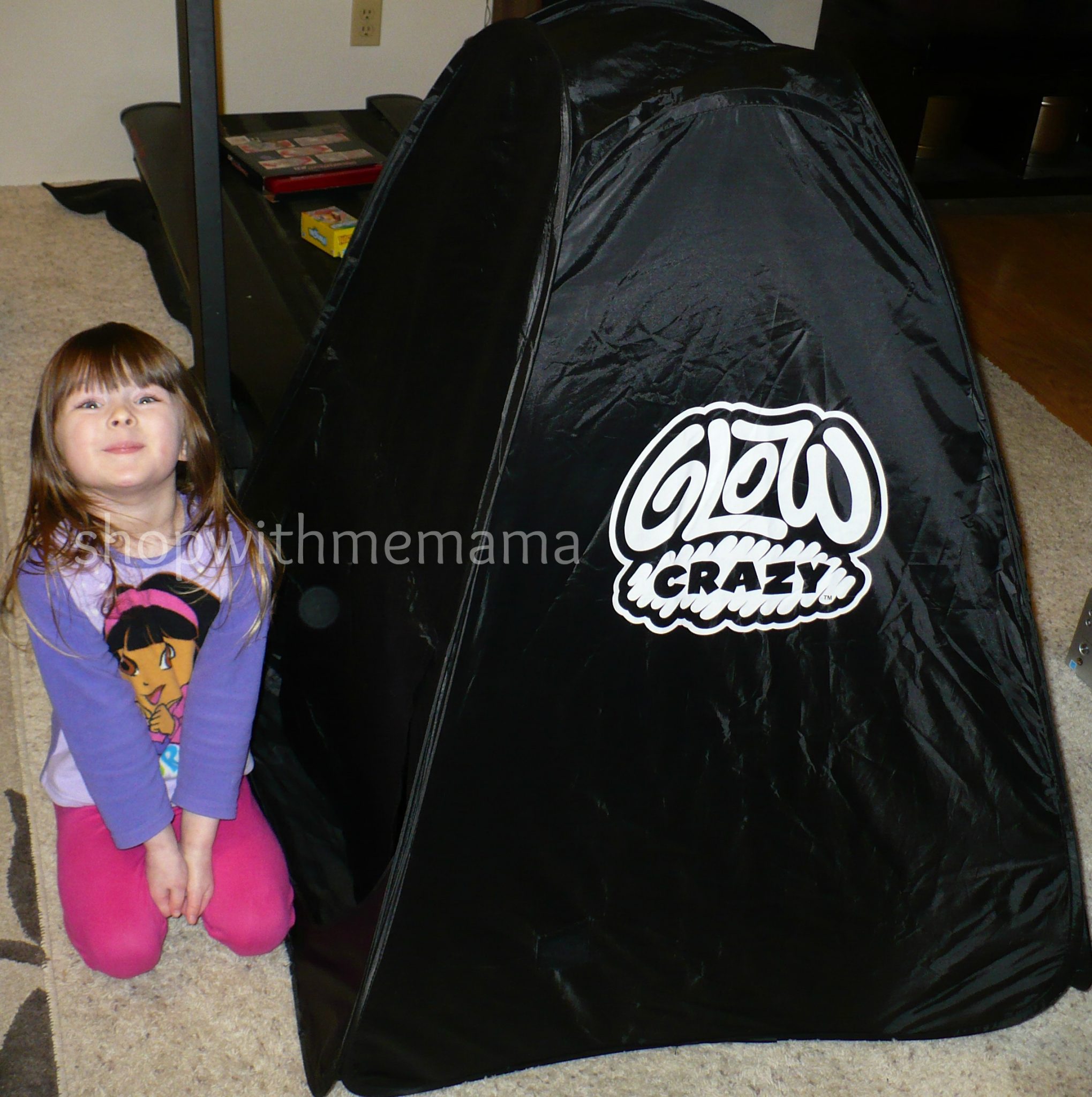 The tent is big enough for both my kids to fit into. My kids are 7 and 5. The tent is light and can be easily transported from room to room, no problem. Since it comes with only one light pen, my kids have to take turns using it, but they don't mind as my son or daughter will hold the stencil sheet for one another while the other draws. So it works out. But, if you have kids that fight (what kids don't?) then you might want to invest in another light pen!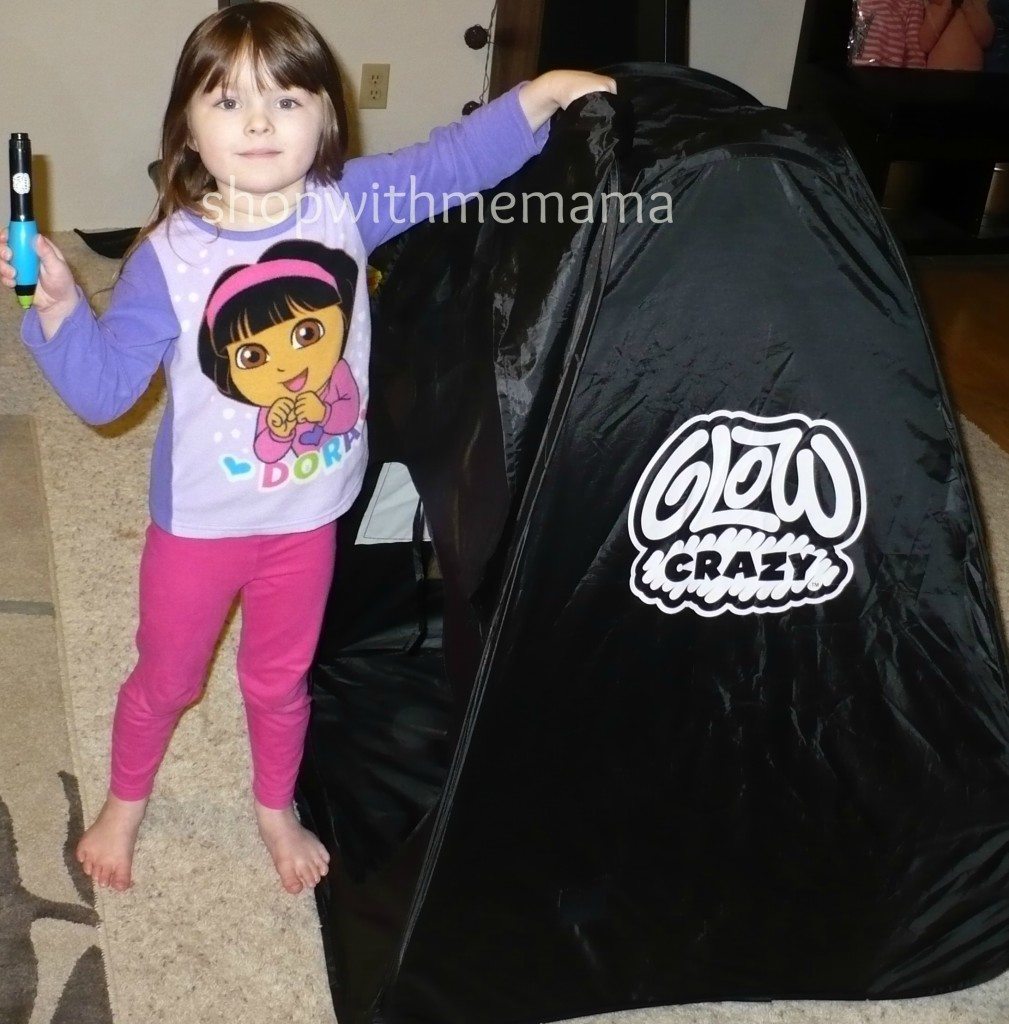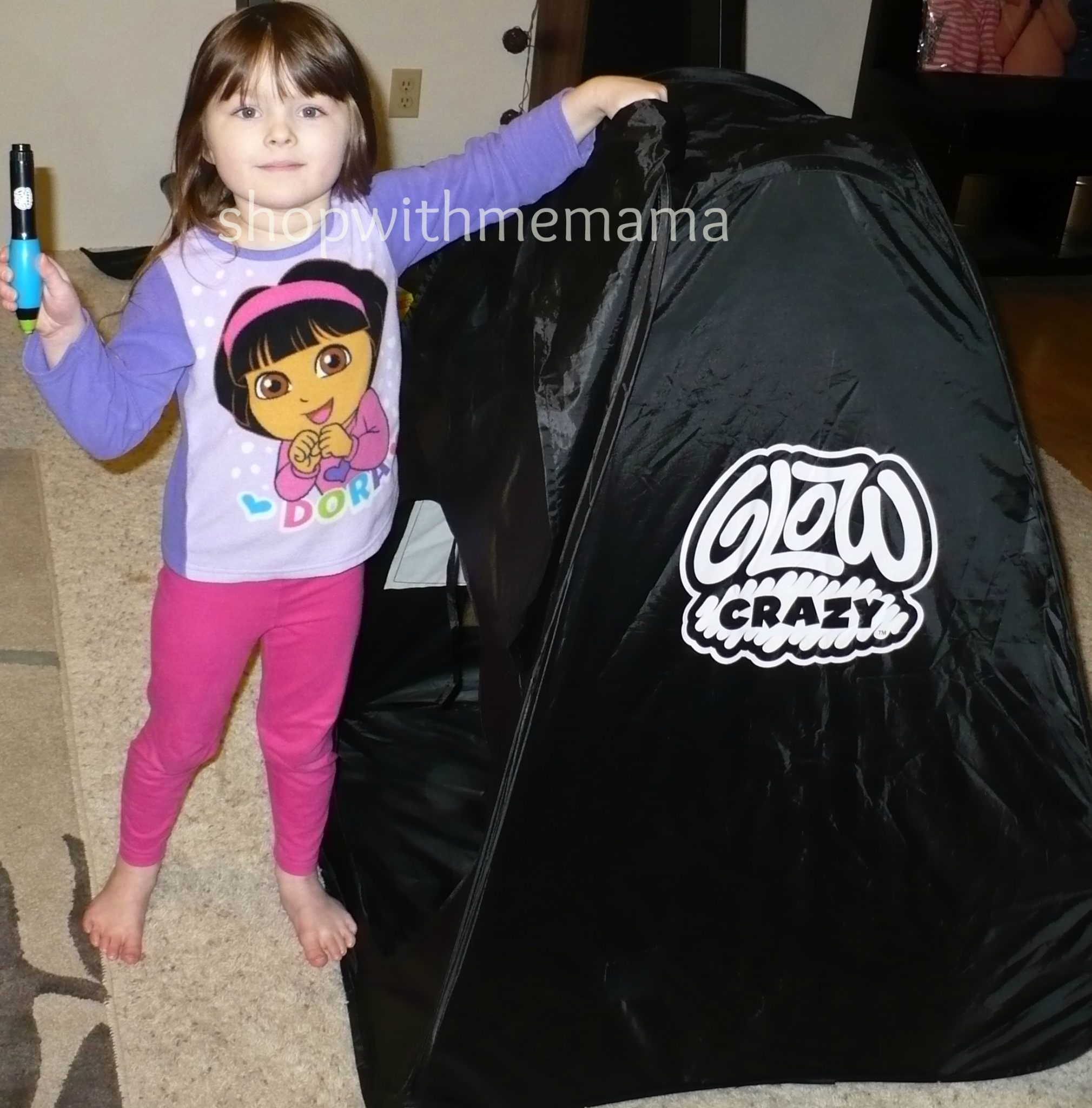 The light pen only works on one part of the wall, inside the dome tent. It took a second for us to figure that out, but once we did it was all good. I would have liked for the whole inside to be the canvas to draw on, but oh well. You also want this to be in a fairly dark room to work really well.
Buy
You can purchase the The Glow Crazy Doodle Dome
online at Walmart, Target or Kmart or Amazon.com.