*I have partnered with @TheLitterRobot

 to give away 30 Litter-Robot Open Airs and other great prizes: 

free.litter-robot.com

. Opinions are my own. This post includes my affiliate links.
'Tis the season for giving!! 'Tis the season for winning too! Yay! I have a HUGE giveaway to tell you about! You do not want to miss out on entering this ginormous giveaway!
The Litter-Robot 25 Days Of Christmas Is Back and it is HUGE. From December 1st to December 25th, they will be giving away $1,193 in prizes each day! Told you it was HUGE!
Check It Out!!!

I received the Litter-Robot and my goodness this thing is absolutely AMAZING. At first, when I opened the box I was scared I would not understand how to make it work. It took me a few to figure it all out but after reading the directions thoroughly, I finally got it going! It comes assembled in the box, so that was not an issue, thank heavens!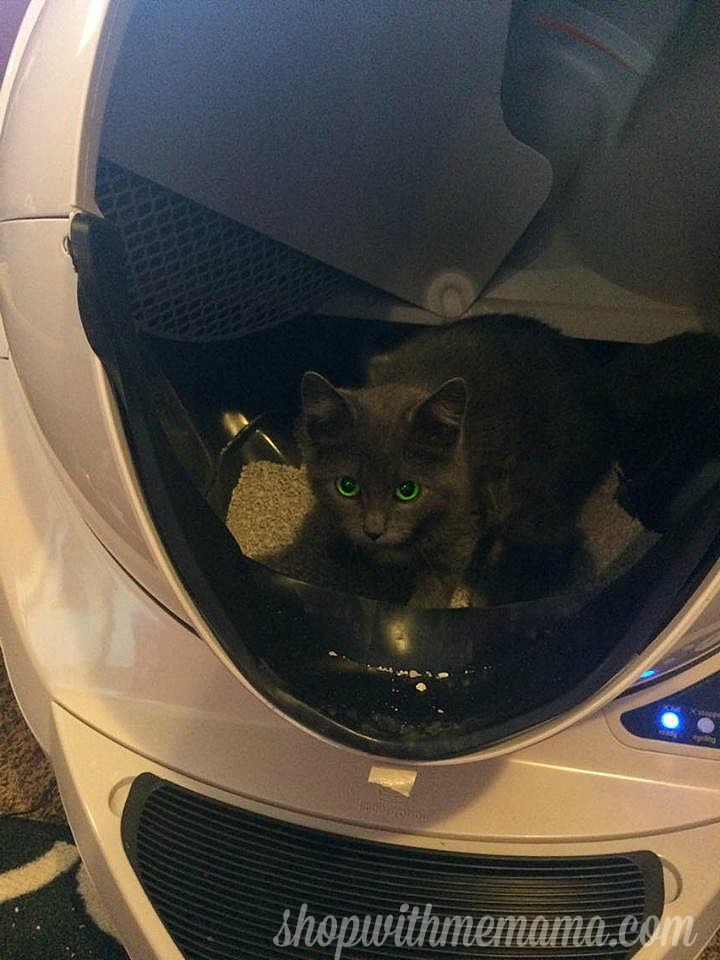 We added our cat litter (use the clumping kind, not clay) and then pressed the button to get it going. After it went through its first trial run, it was ready for use. We put our puss into the Litter-Robot and immediately he started to go to the bathroom. He had no issues with the Litter-Robot and now is really comfortable with it.
The Litter-Robot is self-cleaning so you don't have to worry about any gross poops/pee left behind (only residue). It sifts through the cat litter when your cat uses it. It takes out any clumpy parts and leaves only cat litter, behind. When the box below the Robot-Litter gets full, you simply pull out the pan and grab the bag that everything falls into and tie it up and throw it away. Then you just make sure the other bag under it is all ready to go and then you close up the panel. Easy peasy if you ask me! Very  high-tech and awesome!
There are no more gross smells coming from the cat litter box. It is always clean and fresh for my cats. I am so pleased with the Litter-Robot, it truly is something EVERY cat owner NEEDS.
So, with that said, you will want to enter these awesome giveaways, daily! Get your entries in so you have a chance at winning some really amazing products!
What Do You Think Of The Litter-Robot???