Today, we will talk about some helpful Tips for An Extended Camper Trip with Kids! Spring will be here before you know it and many of us will start thinking about traveling or camping! If you're part of a family that loves to travel, the itch to get out there and explore more can feel like a constant pull to get out and see more of the world. But, doing that when you have kids in tow can seem a little trickier than traveling solo. However, planning a longer-term trip with little ones is actually easier than you might realize.
When you've been scrolling through Instagram, you've probably seen those families that either plan longer-term trips or travel continuously, and perhaps wondered how on earth they do it. They post videos about their day-to-day lives traveling full-time (or for extended periods) and it makes you wonder: could we do that?
While it's important to be aware of what it actually takes to plan a longer-term trip with kids in tow (or to plan to travel full-time), it is possible to do so and have an incredible time doing it. The key to success is effective organization and tons of planning!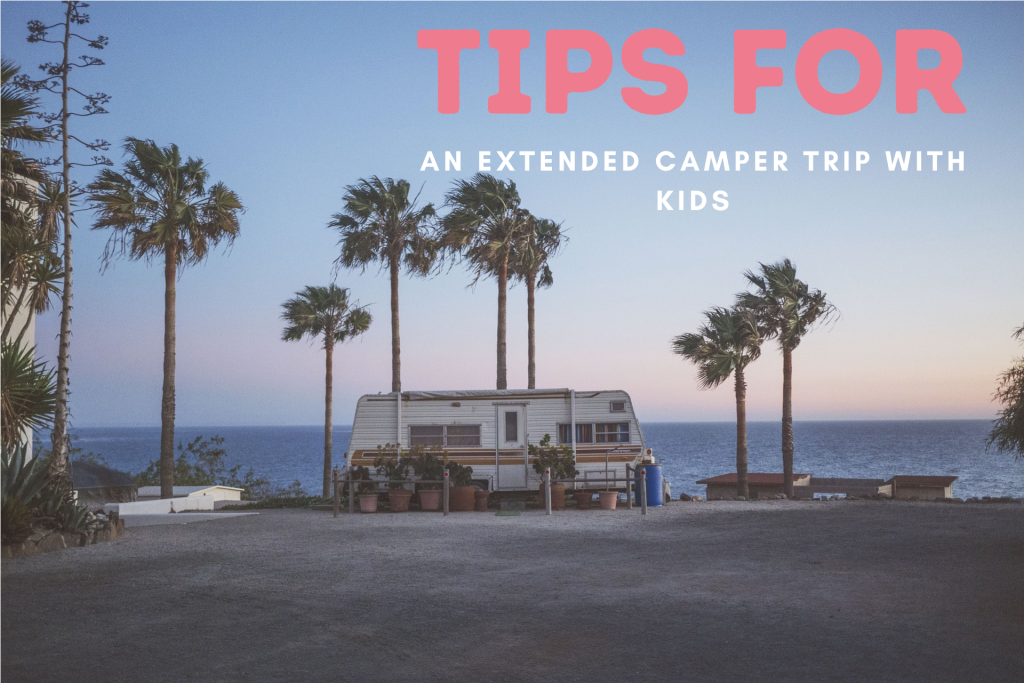 Tips for An Extended Camper Trip with Kids
If you are wondering what it takes to see success as a family traveling for an extended period, then read my helpful Tips for An Extended Camper Trip with Kids, below!
Be selective about your camper
If you're going to be staying in a camper van or RV, it's essential that you're selective about the type of vehicle that you opt for. Ideally, you want to select a mobile home that offers all of the space that you and your family will need, including dedicated sleep space for every family member, and plenty of storage space.
It's also important that you ensure your camper features all of the key essentials that you and your family will need to travel and live comfortably while you're on the road – from an area for the kids to study at to somewhere that's perfect for hosting family movie nights.
If you can't find a pre-built camper that fits your needs, consider whether designing and remodeling your own could be an option worth considering. Lots of families who travel on extended trips – or even, who travel full-time – opt to design their own mobile homes, in a bid to create a space that's customized to fit their family's needs perfectly.
Map out your route and schedule beforehand
It's also a good idea to consider mapping out your travel route and trip schedule beforehand so that everyone knows what you're doing and when you're doing it. Even if it's a loose schedule, having a plan in place will make sure that you make the most out of the time that you have to explore.
You can also schedule exploration days and balance them with school and work days, to ensure that you're able to get everything that you need to do, even while you're on the road traveling.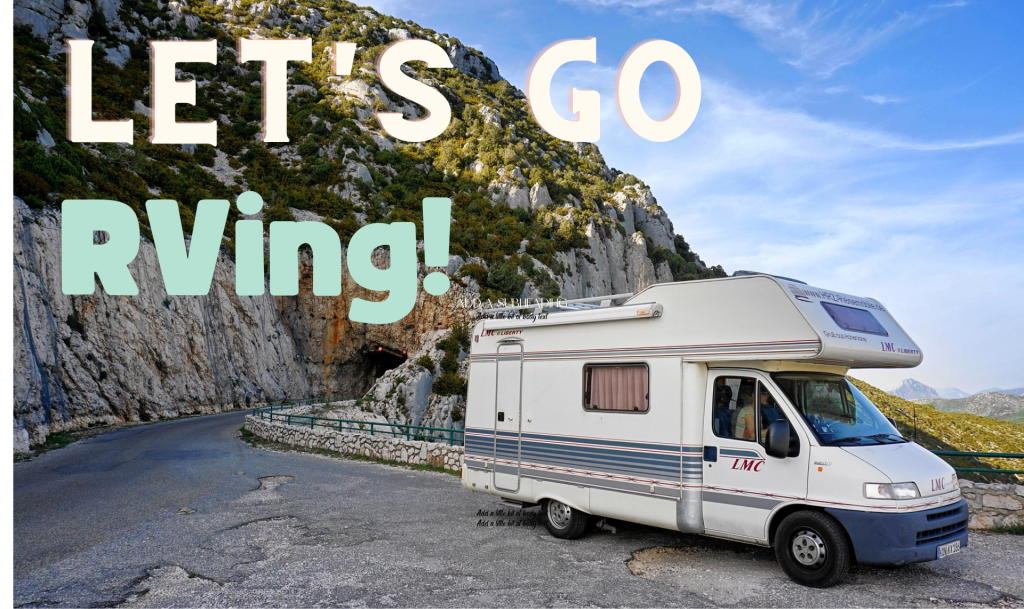 Book your campsites in advance
Although part of the enjoyment of traveling is spontaneity, when you're traveling with kids on board you don't want to end up in a situation where you have nowhere to safely park up and camp for the night.
So, it pays to map out your route in advance and book your campsites beforehand – whether that's a few weeks in advance or a few days, it doesn't matter just as long as you ensure that you always have somewhere safe to stay.
While you will find that there are car parks and streets that allow overnight camping for free, these sites often lack the amenities that campsites offer. In addition to being unable to guarantee a safe and undisturbed night's sleep.
Ensure you have access to the essentials
If you're going to enjoy traveling for a longer period of time, you're going to want to make sure that you have access to all those basic but vital essentials that make daily life easier and more enjoyable.
One key thing that you will need is a portable solar power station that allows you to keep your mobile home topped up with power at all times – even if you're staying somewhere that does not provide an electric hookup or are stuck in traffic and need a power boost.
You'll also want to ensure that you have access to the internet, so buying a portable router that can be used in your mobile home is a smart move. Especially, if you have kids who are going to be studying while on the road, or you're planning on working while you're on the road. So, making sure that you have access to reliable internet is vital.
Take the time to think about all of the key essentials that you couldn't live without, and ensure that you have these fitted in your transport.
Be realistic about your income
You might have some savings that you could perhaps live off for a while but what happens when those savings run out? Or, what happens when your income needs a boost due to an unexpected cost? That's why it's a smart move to take a realistic approach to your income and ensure that you have a plan for earning while you travel.
Most families who travel full-time earn money through a combination of different income streams. While some people choose to remain in their pre-travel jobs while working in a remote capacity, others decide to start a freelance business that gives them more flexibility to work as and when they like, rather than being tied to a strict schedule.
This is something that it's worth taking the time to figure out. Ask yourself, what's the best setup for me and my family? What kind of work would offer you the income that you need along with the hours that you want to work? Do your research, speak to other families that travel, and determine what setup would be a good fit for you, your family, and your travel aspirations.
There you have it, a simple guide to some of the ins and outs of things that you should know before heading out on the road for an extended family travel trip. Do you have anything you want to add to my post about Tips for An Extended Camper Trip with Kids? If you do, please leave me a comment below! Happy travels!