*This is a guest post by Benjamin Warren

There are seemingly endless shows on Netflix, which is great for those of us who love streaming an episode when time allows. But taking a chance on a show you're not familiar with, and getting caught up with a sub-par show is exactly what you don't want. I know this list is going to be subjective, so I have tried to include something for everyone. In my opinion, here are Top 10 Must See Shows On Netflix, and hopefully I help some of you discover some gems.
Breaking Bad
Who hasn't seen Breaking Bad? If you have not seen it, chances are it's not your type of show and you have avoided it. Which is completely fine, but I had to include it in my list on the virtue of how successful it's been. There are 5 seasons, and no more are scheduled to be made, so you know what you're getting into.
Sherlock
This British series is the best Sherlock Holmes iteration to date. There have been various shows, films, and other spin-off's. But this series is really polished, it's hard not to get roped into the period era and British accents while watching it. There are 3 seasons to date, so plenty to keep you interested for a few weeks.
Friends
I had to include this classic show. Chances are you've seen every episode (more than once), but there is a lot to gain from watching random episodes over and over. There are 10 seasons, and I find it satisfying picking and episode and find myself laughing hysterically and letting another play after.
Orange is the New Black
This is the best original show Netflix ever produced. It's adult themed in parts, so be aware of what you're going to be watching. Controversy aside, there is a very real and gripping storyline behind the quirky language and comedic overtone. There are 2 series in the can now, and most people find it so addictive it barely takes a week to get through.
Scrubs
I always thought everyone knew what Scrubs was, but I am frequently surprised how it's gone under the radar for many new to Netflix. It's a medical comedy-drama with some of the funniest and most quoted one-liners you'll ever hear. There are 9 fabulous seasons, so plenty to keep you amused.
The X-Files
This is a blast from the past. Depending on your age you may (or may not) remember this series from the 90's. A golden era for compelling TV drama's where you wait patiently week to week for answers. Today we have the luxury of Netflix and online streaming, so no need to be patient, there are 9 seasons of extraterrestrial activities to be explored.
West Wing
With a few political dramas to choose from, West Wing is my favorite. Working through all 7 seasons there are some up's and down's as characters leave and enter the storyline. But overall this is about as gripping and thought-provoking as it gets.
Luther
Another well produced British show. It's one of the grittiest detective shows you will ever see. The lead character (Luther) really draws you into his world in the crime-infused areas of London. My only complaint – there are only 3 short seasons to get your teeth into.
The Office
You either seem to love it, or hate it. But I love it. The office has given me some of my fondest memories from a TV show. For those who have worked in an office in real-life, you will end up resonating with a lot of the scenes and never seeing your workplace and colleagues in the same light.
The Walking Dead
Riding high on the wave of the zombie fascination that's been going on for the last few years in The Walking Dead. There are now 5 seasons of this show, and it keeps on getting better. It's not for the faint-hearted, so if you're prone to getting spooked – keep the lights on.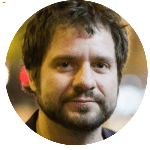 Benjamin Warren is the owner and webmaster of MightyAdvice.com. The purpose of his site to give actionable and valuable advice on various topics. You can contact him at [email protected]